Official letter seldom carry any good news unless the deals are sealed or the propositions are granted. Business letters thus come in handy as they can uplift the fate of any organization by sending out views and ideas which need stat executions. Free Good news business Proposal Letter Templates are those tools which provide the needed professional impetus to the individuals and allow them to make considerable changes in the corporate setup.
Letter of Intent Acquisition of Business Template

Download
Business Proposal US Letter Template InDesign Format
Free Editable Business Request Letter Template Sample
sampleletterz.com
Template of Standard Business Cover Letter PDF Format
purdue.edu
Business Apology Letter to Customer Example Word Doc
sampleletterz.com
Business Plan Template US Letter INDD Format
Business Proposal Letter to Client Word Sample Download
Sample Formal Business Letter Template PDF Format
luzerne.edu
Business Invoice US Letter Template in InDesign Download
Line Business Letterhead Template PSD Download
Free Sample Business Change of Address Letter Template Download
findlegalforms.com
Business Bifold US Letter Template Premium INDD Format Download
Download Business Thank You Letter to Vendor Free Sample
Business Letter Writing Samples PDF
mdah.ms.gov
Business Letter Layout
tle.westone.wa.gov.au
Business Letter Block Style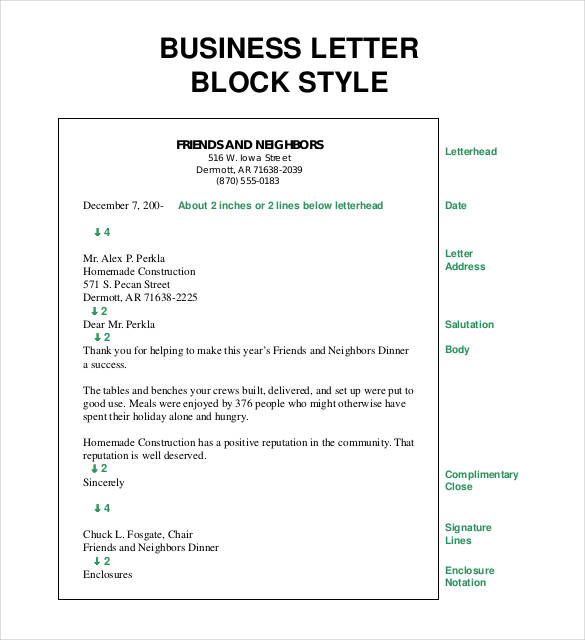 cengage.com
Printable Model Business Letter
ambassadorpassportandvisa.com
Modified Block Style Personal Business Letter
towschool.org
Varied writing tools include business and sales concerning strategies which can be well paired with the professional details included in a corporate letter templates. Be it the free designs or the premium templates, one can make use of the industrial letterheads for revamping the schemes thus taking care of the varied professional details. These templates are potent enough for designing business cards and other essentials which are exactly in sync with the varied entrepreneurial setup.
What do you mean by a Business Letter?
Business letter as the name suggests is a letter that is written from one organization to another for the purpose of making business related requests or to bring something to their notice. However, the letter is not just limited to this purpose. It is also sometimes written by a business organization to its employees, customers, vendors and associates or vice versa to get things done. This can be drafted in the form of a letter in hard copy or a business email letter. Based on the purpose for which the letter is written, business letters vary in their format and content and are many types like business order letter, Business Rejection Letter Templates, business complaint letter etc.
Explain the Types of Business Letters
Business letters are mainly written for the purpose of business. Based on the purpose for which they are written and to the person these are addressed to, business letters are of different types. Here are some of the popular ones.
1. Application Letter
2. Inquiry Letter
3. Collection Letter
4. Sales Letter
5. Acknowledgement Letter
6. Apology Letter
7. Appreciation Letter
8. Complaint Letter
9. Order Letter
10. Recommendation Letter
11. Marketing Letter
12. Follow Up Letter
13. Appointment Letter
It should be noted that drafting these letters is quite easy what with a wide range of templates available online like Business Appointment Letter Templates, business cover letter template etc.
What is a Student Business Letter Format?
Student business letters can be written for a number of purposes like to request an internship, a chance to prepare a college project, a request for a sponsorship, an acknowledgement letter for an order received etc. Using Business Acknowledgement Letter Templates and the likes can ensure that you draft the perfect business letter. However, if you are thinking of drafting it personally, here is the format that you need to follow.
Start with your address and personal details.
Follow this with the date.
Next should be the name and details of the person or organization to which the letter is addressed.
This should be followed by a formal salutation.
Break the letter into two or three paragraphs, but remember to be concise with what you have to say.
In the end sign of the letter in a formal manner.
What are the Margins of a Business Letter?
When it comes to writing a business letter, it is of prime importance that you pay a lot of attention to the format of the business letter and the layout that you follow. Now, when we talk about the layout of the letter, remember that just like the font and word spacing, the margins of the letter too are an integral part of it.
Irrespective of whether you are using a business complaint letter template or a Business Warning Letter Templates, the margins of the letter always remain constant. According to experts, the margins of a business letter i.e. the side, top and bottom margin should be 1 inch to 1 ¼ inches wide. In case the letter spans across a single page, it should be centered vertically.
Tips
Business letters are extremely important in getting the work done or to bring certain things to the notice of an organization or a business associate. Thus, you need to pay attention to the way you draft the letter. Though various templates like Business Transfer Letter Templates etc give you an idea of the format and the layout, the content that goes into it has to be created by you. Here are some tips that will help you to write the best business letter.
Try to keep the letter concise and up to one page long.
Make sure that it is readable and to the point.
Give some thought to the tone and the content, keeping it formal and filled with facts.
When including facts, make sure to check their authenticity.
Steer clear of discriminatory words like "chairman", "workforce" etc. Instead replace these with "chairperson", "manpower" etc.
Redundant language can kill a business letter, which is why it is important that you do not use the same words and sentences again and again.
Benefits
Business letters are extremely important to get requests and orders underway. No wonder then that amateurs and novices take cue from various business letter templates like Business Offer Letter Templates etc in order to draft the perfect business letter. There are a number of benefits of writing a business letter. Take a look at what these are.
These letters help organizations and personnel to share business related information.
These come in handy to convey crucial information to employees, debtors, customers, vendors etc.
These can be used to expand the reach of a business.
These help the organizations to improve their goodwill and reach out to more customers.
These come in handy when the requirement of recording the details comes up as these can be easily recorded for later reference.
These are low cost
Other top class features include aligned columns and customizable grids which set forth the best possible viewing experience for the corporate stalwarts. Using these innovative accessories can surely help accentuate the structural aspects of an organization with the well versed write-ups and predefined sections. Rejuvenate those obsolete business strategies while including these innovative essentials into the play. You can also see Small Business Letterhead Templates