Be it a wedding, birthday, promotion, graduation, new job, new baby – there are so many occasions for which congratulations are in order. There are numerous ways in which you can convey your appreciation and warm wishes to the recipients, but nothing quite rivals with a heartfelt congratulatory card. There are millions of congratulation cards available in card shops, online, but making a card on your own, that's another kind of joy altogether. Check out our compilation of congratulations card templates for ideas, inspirations etc. You may also see Mothers Day Card Templates.
800+ Card Templates in PDF | Word | PSD | Google Docs | InDesign | Apple Pages | Publisher | Illustrator - START DOWNLOADING
Vector Congratulations Card EPS Template $5
This congratulations card template is available in EPS file format. It has a blue base with colorful floral design, polka dots and a blue bow with in the front. It is suitable for any size without any loss of resolution.
Graphic Congratulations Card Illustrator Download
This free congratulatory is easy to download and contains a very nice and neat design, thanks to the light colors used in the background. The roughly-drawn and painted champagne bottle is an ideal centerpiece. There is nothing better than a bottle of wine to say congratulations with, after all.
Congratulations Card Pattern Template for $3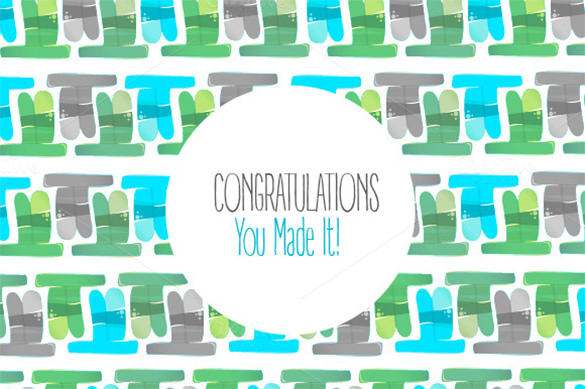 This graphic congratulations card illustrator can be downloaded for free. It has a very neat light colored background with a shampain bottle painted with rough hands to give it cartoon like look and congratulation written over it.
Conceptual Congratulations Card Template
Typography Climber congratulations Card Illustration Free Download
This typography climber congratulations card template is available for free download in both word, excel and PDF formats. It has a blue base with semicircle black pattern on border and has a funky yet stylish look.
Funny Birds Greeting Congratulations Card Template
Allow the birds to flock together and say congratulations! This congratulation card template features funny birds chirping away a congratulations message. The card design is vintage and funny birds add a zing into the design scheme on the card. An apt choice in so many ways, available for download in EPS format.
Download Print Design Congratulations Card
Congratulation Baby Birth Card Template
Premium Mr & Mrs Wedding Congratulations Card
Birds & Plants Congratulations Card Free Download
Ornament Design Congratulation EPS Card Template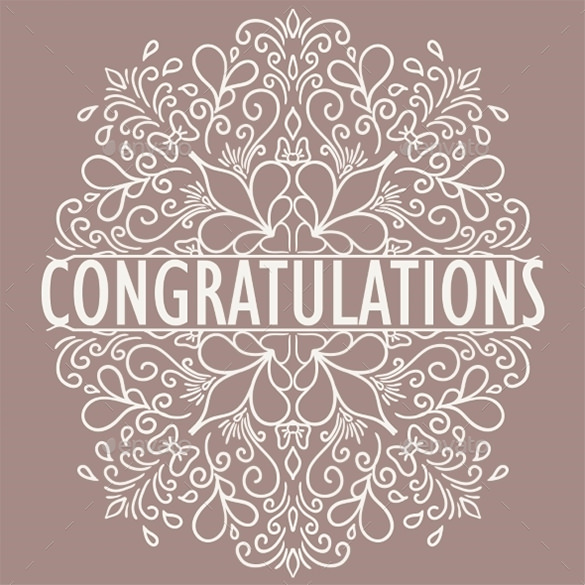 So Proud Graduation Congratulations Card – $4
These templates can be laden with messages that you want to inscribe in. Bi-fold or tri-fold the templates act as bedrock for design and congratulatory message to be put in the template. You can either create your own card template or seek the help of ideas that are available.