Card Templates
7+ Good Luck Card Templates – PSD, EPS
Do you need good luck charm? Well whether it is examination time, interview for a job, sports day or any happy occasion good luck card templates are distributed to friends and relatives. You can avail as many of them by downloading it online. With name card template you can send in the good luck online to your well wishers across the world.

Good Luck Card Message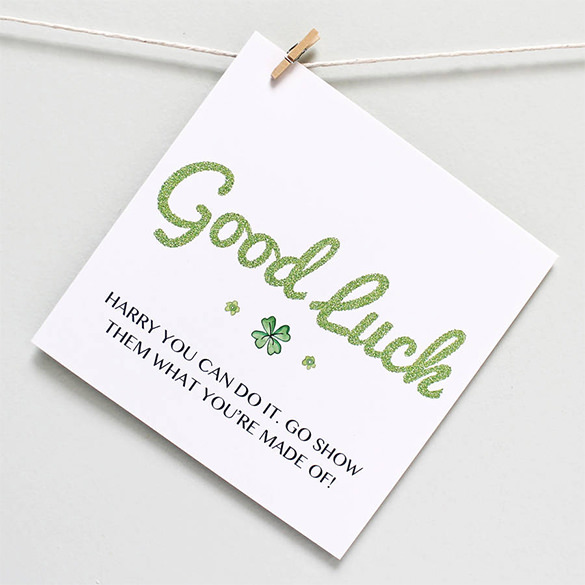 Design your own good luck message card with this free customizable template available in word and PDF format. This template has the words 'Good Luck' printed in sparkly green on a soothing white background
Colourful Good Luck Card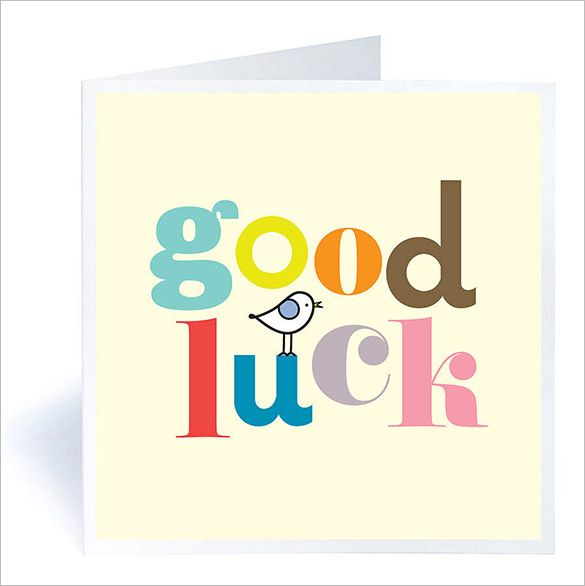 Download this printable colorful good luck template to make your own card for wishing good luck to your near and dear ones. It has a white background with the words 'good luck' on it printed with different colors
Funny New Job Card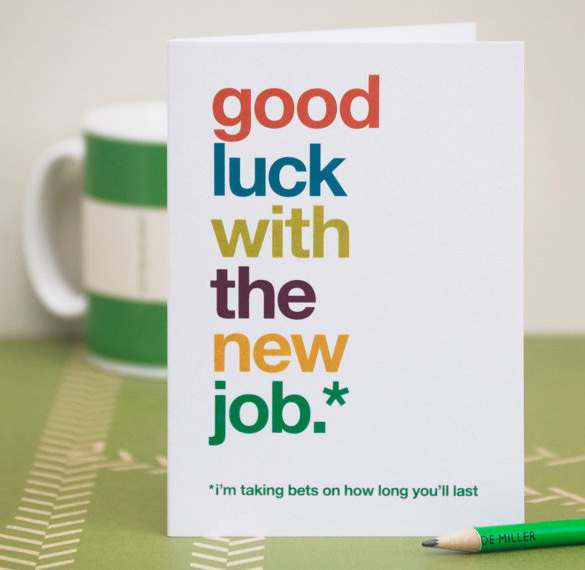 Wish good luck to someone on joining a new job with colorful and funny new job card templates. It has a small asterisked text that reads 'I'm taking bets on how long you'll last', to add some humor

Printable Good Luck Cards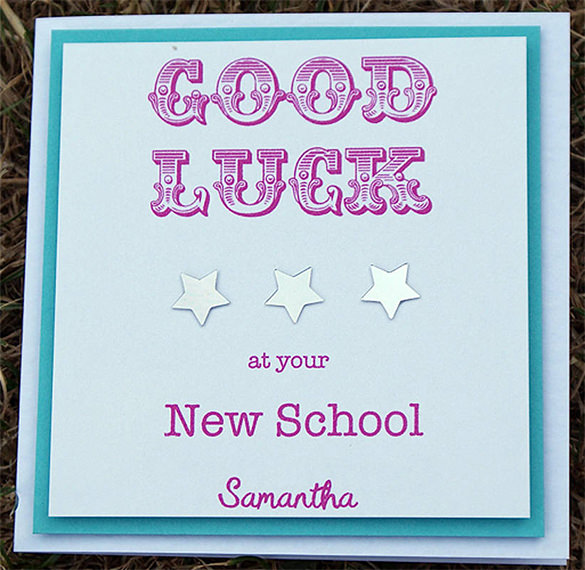 This card is designed for wishing someone luck while joining a new school. It is available in excel and PSD format. You have a choice for borders, colors and fonts that can be customized easily after downloading the basic template
Cute Good Luck Card
This cute good luck card template can be folded to 4.25″ x 5.5″ size for best resolution. It is available in two different colored backgrounds which are orange and blue

Good Luck Vertical Greeting Card Template
Good Luck Toe Template
Good Luck Card
You can place all your lucky charms in the card template so as to guard off the evils. It boosts up the spirit and enables you to achieve your goal without any restriction and with a clear mindset. Support in your endeavor is required.