It's ironic that the world is full of inspiration yet there are times that we can't find one when we look for it. And when we don't seek for one, it appears out of nowhere. We don't choose where we can gain inspiration from, but rather the inspiration presents itself to us. It is even found in places where we least expect it to be. From small acts of kindness to grand gestures of generosity, tangible and intangible, living and inanimate — anything can inspire us. With that said, we can also become an inspiration to people with our words and actions. You may also see sample postcards.
We can inspire people through a lot of ways, and one of them is writing a postcard and sending them one. An inspirational postcard contains phrases or words of encouragement that will give the recipient a dose of optimism and confidence. This kind of support has helped a lot of people to move forward despite being overwhelmed with negativity. If you want to give your friends or family members a pat on the back to induce positivity and strength, you can do so by giving them one or multiple inspirational postcards that you can choose below.
Simple Inspirational Postcard Template
Modern Inspirational Postcard Template
Travel Inspirational Postcard Template
The Importance of Inspiration
1. To have a positive outlook
When we have set our eyes to achieve a certain goal, we hype up ourselves so much that when we end up defeated, the fall is tremendously painful. As they say, the higher the climb, the harder the fall. With our backs facing the ground, we stare at the sky blankly and full of despair. We question our life choices, our actions on whether they weren't enough to even touch our goal with our fingertips. Where did it go wrong? How much effort do we need to exert? Is there something we can do? You may also see event postcard templates.
We look back on what happened. We contemplate, thinking of the actions that we can take. A thought about taking another shot passes our minds but when we've taken too many chances already, that thought would only end up ignored or blocked by the overflowing hopelessness in our mind. We lose the drive and the will to get up and put up another fight. Our spirits crumble to ashes, not knowing whether it will ever bring itself back to life. We lose the sight that we have pointed towards our dreams. Is this the end? Are we going to give up? You may also see vintage postcard templates.
In these trying times, what we really need are words of inspiration and encouragement. These words are therapeutic and hope-inducing, helping us to pull ourselves together. Having an inspiration to draw strength from gives us the courage to open the door once again and strike another chance. These words, no matter how simple they are, as long as they are wholeheartedly given, will give us the hope that we thought we have already lost. You may also see old postcard templates.
Our sight clears up once again but this time, with clearer and more focused vision. Our defeat was just one of the many battles that we have to conquer. We will get there as long as we don't give up. Keep the faith and let's continuously believe in ourselves so that we will be able to reach what we have always dreamed of. You may also see save the date event postcards.
2. To be capable of moving forward
When we hit rock bottom, having an inspiration gives us the motivation and strength to move forward. It feeds us with optimism and showers us with encouragement to continue to pursue our goals and walk this journey. Brighter days are ahead with our newly found positive outlook on life and it's this positivity that keeps us going. You may also see free postcard templates.
When we choose to move forward, we get to think about future plans that we want to be realized. Step by step, we construct our plans after contemplating about what we want to do for our future selves. Do we want to have our own house? Are we going to stay situated in our hometown or do we want to have a nomadic life so we can explore the world? Our choices are endless. We have a lot of options to base our plans on. But, even in the midst of our eagerness to move forward, we must remain calm and take things at a slow pace. You may also see corporate postcard templates.
We should not hurry running towards our goals. While we're walking on this journey, we should try to have fun while still keeping our eyes fixated on our goals. You may think that time is ticking and it won't wait for anyone. Although that may be true, it is still important that we take time to savor the moments in our journey. Putting too much pressure on ourselves will only shake the balance and will lead to another delay. You may also see advertising postcard templates.
Watercolor Inspirational Postcard Template
Colorful Inspirational Postcard Template
Cool Inspirational Postcard Template
Simple Inspirational Postcard Template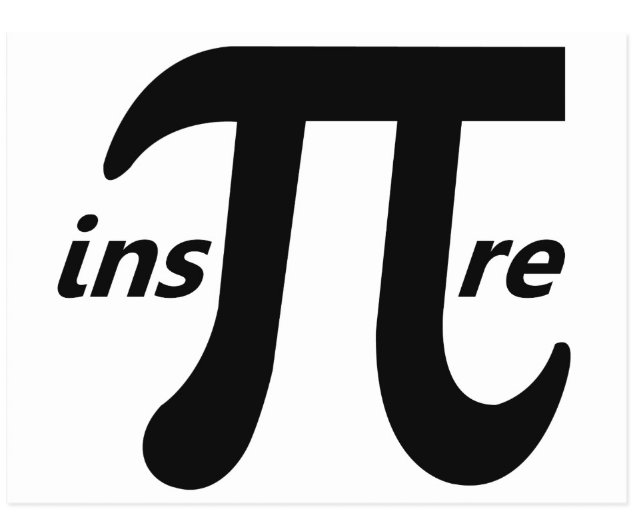 Vintage Inspirational Postcard Template
Botanical Inspirational Postcard Template
Book Lover Inspirational Postcard Template
3. To influence others
If you are inspired, you would be able to infect people with it by sending them warm words of inspiration and encouragement. It's like paying forward for being given the inspiration when you needed it the most. We share what we receive, and this act of kindness and generosity will also inspire other people to do so. It creates a chain reaction that only spreads positivity and hope for those who lack it. You may also see holiday postcard templates.
When we influence others by inspiring them, make sure that what we inspire them with are those that would be helpful for them. Let us use our influence for good. We should evaluate ourselves and think of how much we want to inspire others and how are going to do it. For some people, influencing means creating content that would inspire people to do something for the betterment of themselves. You may also see sample thank you postcards.
In this digital age, we now have "influencers" with online presence capable of swaying people's decisions with their words and being the source of inspiration for their followers and admirers. The legit influencers use their voice to spread awareness in social and political issues, as well as other important personal concerns that weigh too much importance. Most of the time, they inspire others to love and care for themselves and always be kind for others and be mindful of their actions that may give a negative impact to others. You may also see sample photo postcard templates.
4. It makes us who we are
Inspiration can come from something or someone, but often times we don't realize that we are already inspired until we take the time to look back on it. When we spend too much time with someone, we pick up pieces of their traits. An example of this is when your friend tends to make green jokes out of innocent remarks and since you are always around them, you unconsciously absorb that trait. Okay, that was not a great example but we know that you get the drift. Other examples could be the speech patterns or their taste in music. They influence us in ways we never notice and when we do, it's already too late. You may also see powerpoint postcard templates.
It's these little things that we pick up from the people around us that we take along with us. They become a huge part of our life and makes up our entirety. Of course, it's more like we are the tree trunk and the people that have greatly influenced us are the smaller branches growing out from us. But we wouldn't be a full tree without these branches. You may also see postcard template samples.
5. It lets us grow
Inspiration cultivates self-motivation that helps us push ourselves to our heart's content. Sometimes, this drive will take us father than what we planned or imagined. Again, the inspiration could be anything or anyone. When you constantly draw strength from your inspiration, you will be able to mold yourself into the person who you want to be. You may also see 5*7 postcard templates.
You get to learn new things and gain new experiences when you are inspired. It is the driving force in our lives to keep improving and striving to be a better version of ourselves every day. Take any inspiration that you can get whether you are just walking to your school, watching the airplanes fly by, or simply looking at everything around you. You may also see birthday postcard templates.
Inspiration can be taken from different sources. Enjoy being inspired every day. The world is changing and these sources of inspiration may be getting scarcer by the day without us noticing. It can stay for a lifetime or it can quickly fade in just a day. Nonetheless, Grab any inspiration you find no matter where you are in your journey. Big or small, take it. It could amount to something much more in the future. But there's one thing that you should always be careful of: do not lose yourself in the chasing. Accept changes but stay grounded in your beliefs and principles. You may also see printable postcard templates.
Elegant Inspirational Postcard Template
Creative Inspirational Postcard Template
Inspirational Postcard Template
Be Happy Inspirational Postcard Template
Stylish Inspirational Postcard Template
Have you found the perfect inspirational postcard?
Influencing others with inspiration can be done by sending or giving them an inspirational postcard. The recipients can read the words of inspiration to give them strength for their daily battles. It's not going to end their problems but it will definitely give them the courage and drive to put up a fight and do their best. The world is in so much chaos right now that it needs all the positivity it can get, and we can definitely do that with the help of these postcards. You may also see free printable postcards.