Managing a business means you have to find a way to promote it. You can do it through various methods: television or radio commercials, Internet advertisements, posters, brochures, or flyers. Most people who hand out flyers often include a business card. This way, they will be able to provide contact information to people effectively.
Business cards are easy to make and to distribute, and as long as it contains all the necessary information about you and your business, then you are on the right track. And here on our website, we are providing you with our collection of Free Business Cards templates to save you the hassle if you are planning on making your own personalized business card.
Vintage Style Business Card Template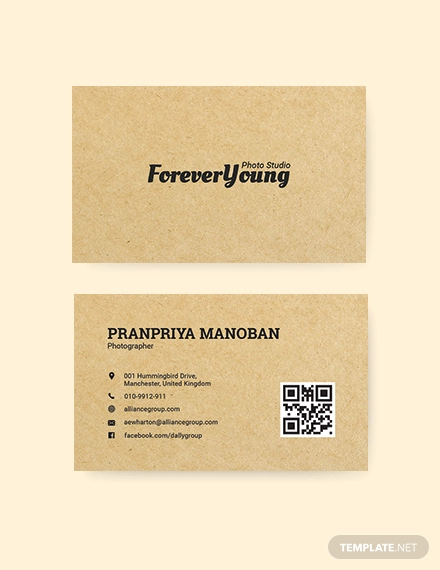 Simple Business Card Template
Elegant Business Card Template
Creative Transparent Business Card Template
Sample Business Card Design Logo

Download
Free Sample Business Card Template
Download
Colorful Sample Business Card
Download
Sample Business Card for Students
Download
Free Sample Business Card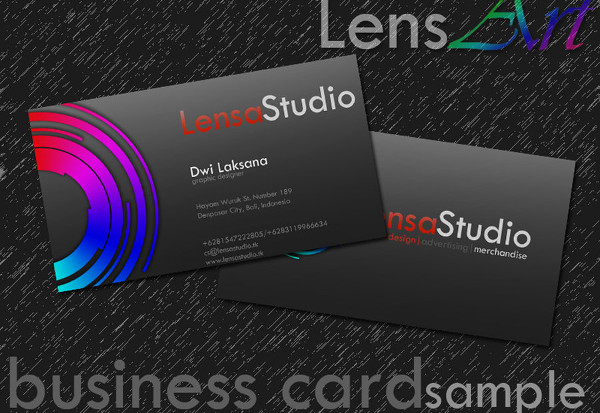 Download
Letterpress Sample Business Card
Download
Small but Effective
Business cards are tools used by businessmen to make themselves and their business known to the people. Business cards are either distributed by one person to another, by a company to a person, or vice versa. There are even instances when companies would exchange business cards with one another.
What are the advantages of giving out business cards?
Business cards are cheap and very easy to make (especially when using the templates on our website).
Giving a copy of a business card is more time efficient than having to dictate your complete name and contact number for the other party to take down.
Business cards make the business representative look more professional, therefore giving a positive and trusting first impression.
Business cards are very convenient and can be brought anywhere.
Business cards can initiate a snowball effect, wherein the person with your business card will pass it on to another and so on.
Business cards have been proven effective.
How should you make your business cards?
Use the right type of paper. Make use of either matte, or glossy card stock.
Make your business card attractive but still easy on the eyes.
Make sure the words on the business card are legible enough.
Don't ignore the back sides. Maximize the back of the business card.
We just need to make sure that our business cards contain all the necessary information for our client to be able to reach us without much hassle. The most common details contained on business cards include but are not limited to the following:
So now that you have an idea on the importance of business cards and the necessary details that it should contain, start making your own business cards using the templates provided on our website. If you prefer an expensive and more classy look for your business cards, then we also have Premium Business Cards templates for you to choose from.
Corporate Sample Business Card Template
Download
Videographer Sample Business Card
Download
Sample Business Invitation Card
Download
Sample Personal Business Card
Download
We made sure we will be able to provide you with the best templates and gain your satisfaction. These templates have been designed by creative and talented graphic artists, and we selected these templates from among the best all over the Internet.
You may be able to easily access these templates and download them in either JPEG, PNG, PSD, Vector AI, and EPS formats for free or license them at a negligible royalty fee. These templates are full editable to provide you with the freedom to make the necessary changes that will fit your preferences.
If you are in a large company or group of companies, then we also have a collection of Corporate Business Cards templates. But if you couldn't find what you were looking for on this page, then scroll down to the bottom and check out the links to other related content available on our website.