In the past era, where letters were the only way to communicate, everyone loved to write long and explanatory letters for communicating the entire thing in detail. But with an advent of technology and presence of pager, mobiles, emails, and video chats, the scope of writing letters is becoming too small. In most of the government organizations and corporate, letter writing is limited to sending business proposals, introducing a new policy or procedure, or requesting for something from the public or some other department.
The Grant Writing Templates enable you to write short, clean, crisp, detailed, and well-presented letter with ease, without bothering much about page adjustments and margin settings. You can also see Book Writing Templates.
Non-Profit Organisation Sample Grant Writing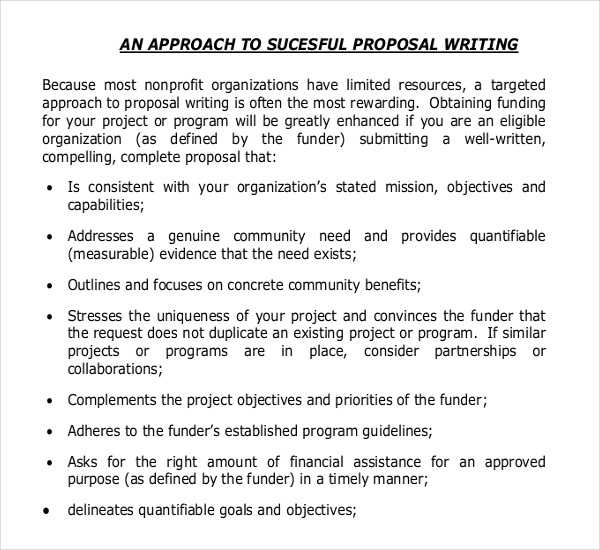 The Non-Profit Organisation Sample Grant Writing template is one of the best solutions to write, frame, and publish/send impactful grant letters for raising funds or charities to support a common cause. All these templates can be great use while asking someone for funding your project, requesting charity or donations from NGO members, and announcing a big event or gathering that requires one's presence. The template is designed in segments and blank fields that you can use to define your organization's mission, vision, cause of writing the letter, your address and contact details, and the receiver's address and contact info.
Proposal Writing for Grant Funding Example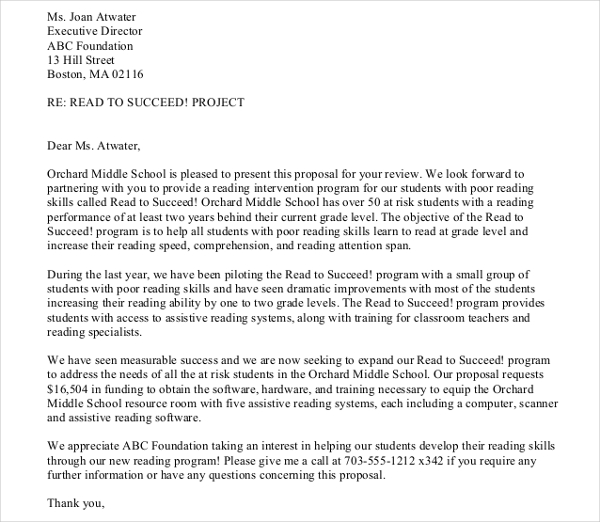 The Proposal Writing for Grant Funding template offers an excellent opportunity to draft a grant letter that includes a proposal or request to support a cause. All these readymade templates come with a pre-define space for mentioning addresses of both the parties, and a subject line to write down the purpose of the letter in brief. The entire letter format comes with separate sections and fields to help you write your details in relevant sections without wasting much time in page adjustments, logo placement, and shrinking the grids and columns for better synchronization.
Writing a Successful Grant Application Example
Scientific Grant Proposal Writing Template Sample
Working in a scientific firm or an organization that conducts research about science and technological developments is quite interesting. However, writing grant letters to describe a purpose, requirements, reason, and outcome of a particular research is quite difficult. To help you with the same, a set of readymade Scientific Grant Proposal Writing Template is available to assist you in this task. The template comes with sections for writing details about particular things including brief summary of the project, why the research is required, what is the expected outcome, how the project will progress, and many others.
> Purpose of Grant Writing:
Grant writing template available in Microsoft Word serves the basic purpose of requesting funds from government or private organizations. The grant writing template helps in putting up an application that clearly talks about the program proposed, funds needed, goals , targets etc. You can also see Resume Writing Templates.
Sample Grant Request Letter Writing Template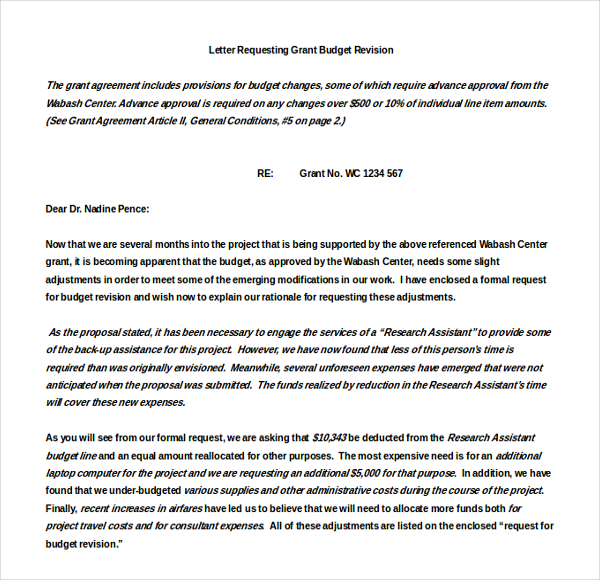 Techniques for Grant Writing Template Example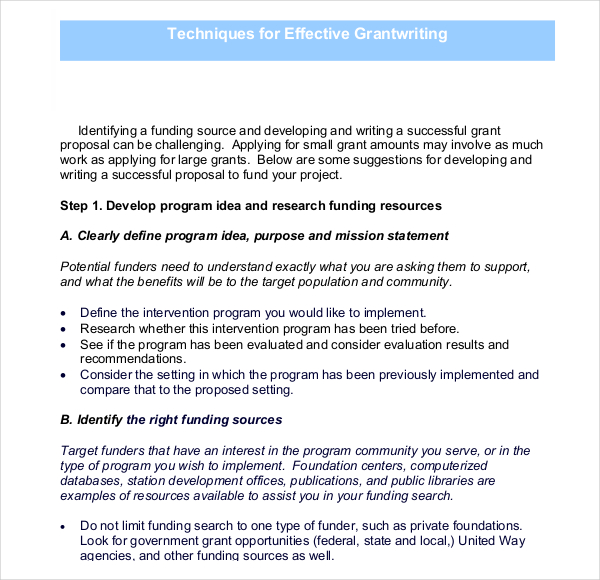 > Tips to use Grant Writing Template for Positive Results:
Getting funds form either government organizations or private foundations and trust isn't an easy job. One needs to be focused and clear when writing a grant proposal. Certain tips that will help you write an effective grant through the use of grant writing templates are:
Needs of funds must be clearly stated.
Adhering to the formatting approved by the funding organization is a must.
State about the programs that the funds will cover.
State the duration and intricate details about the project.
Grant Proposal Writing Template Sample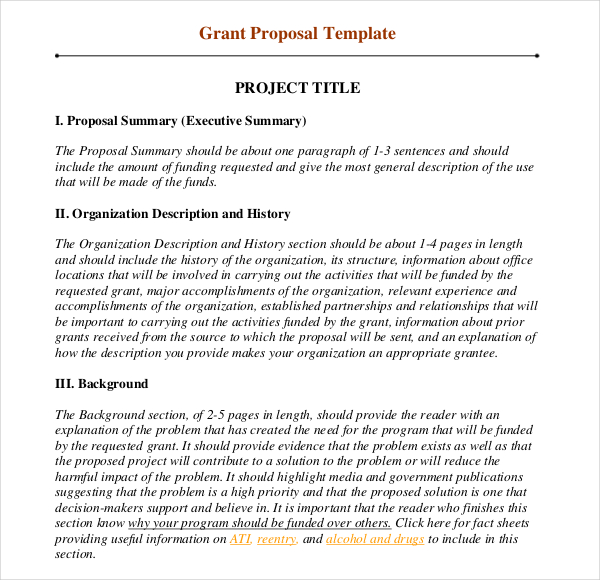 Peaceful Playgrounds Grant Writing Template Example
peacefulplaygrounds.com
Why You Must Use These Readymade Templates?
If you're fond of writing a lot of letters or your job role includes letter or grant writing, then these readymade templates can be of great use. The template comes with great customizations, modifications, and easily editable features that can help you stay productive without wasting much of your time. Since most of these templates are available on the web for free, you can easily download and use them to save a lot of money and effort. The templates enable you to stay formal in your letter writing layout and help you to present each thought of yours clearly.
Conclusion:
These Grant Writing Templates are available for free download and you can customize them as per your specific requirements to serve your purpose of letter writing. The templates are available in various versions and formats of MS Word and PDFs to ensure that your message gets delivered in the right manner. Each of these templates comes with a sample page to help you get an idea about where you can place your pre-defined text to make your final letter appear highly professional and clutter-free. If you're looking for a quick solution to make your formal letters look more professional and attractive, then these templates can be highly helpful in making assorted letters in no time.