A lease termination letter is often to cancellation a business contract between two parties: tenant and landlord. The business between the two parties might have run its course or irreconcilable differences, making it difficult for the two to continue contracting. Whatever the reason, a Letter Templates should properly explain the reason behind the termination. Moreover, all the little details that may arise from the termination such as debt, money issues or commitments should be addressed.
A business pre termination letter should be well written in easy to understand terms. A professional approach should be used and respect should be observed. Rude, abrasive language should be avoided. There should be no need to burn bridges.
Free Lease Termination Letter Template Landlord to Tenant
Free Landlord Lease Termination Letter Template
Free Commercial Lease Termination Letter Template
Free Apartment Lease Termination Letter Template
Lease Termination Letter to Landlord Sample Free Download
realestate.findlaw.com | If you are terminating the lease and relocating to a new address, then you should use the lease termination letter to landlord sample free download to let the landlord know.
Lease Termination Letter for Equipment Template Example
terminationletters.net | The lease termination letter for equipment template example is a simple and normal sample lease termination letter template which has been well drafted and will perfectly convey your message to the landlord.
Free Sample Lease Termination Letter Apartment Template Word Doc
livecareer.com | The free sample lease termination letter apartment template word doc is a well drafted and well created sample lease termination letter template which will be the perfect guide to help you draft the letter.
Free Notice of Lease Termination Letter From Landlord To Tenant Example
livecareer.com | If you do not want to renew the contract of the commercial property on lease to the tenant, then use the free notice of lease termination letter from landlord to tenant example.
Notice of Lease Termination Letter from Landlord to Tenant
tenancy.govt.nz
Template Letter for Termination of Residential Lease
29palms.marines.mil
Sample Lease Termination Letter Free Download
drum.lib.umd.edu
Program Lease Voluntary Termination Letter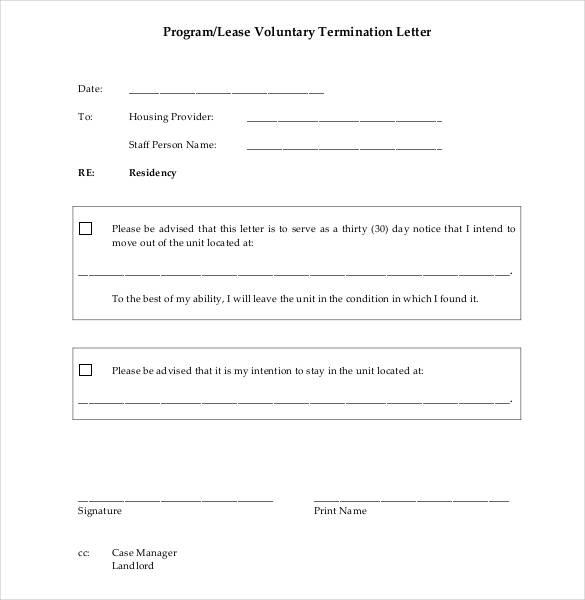 housing.az.gov
Sample Vehicle Lease Termination Letter Template
yummydocs.com
Letter From Servicemember to Landlord Early Lease Termination
redwagonproperties.com
Break Lease Letter Template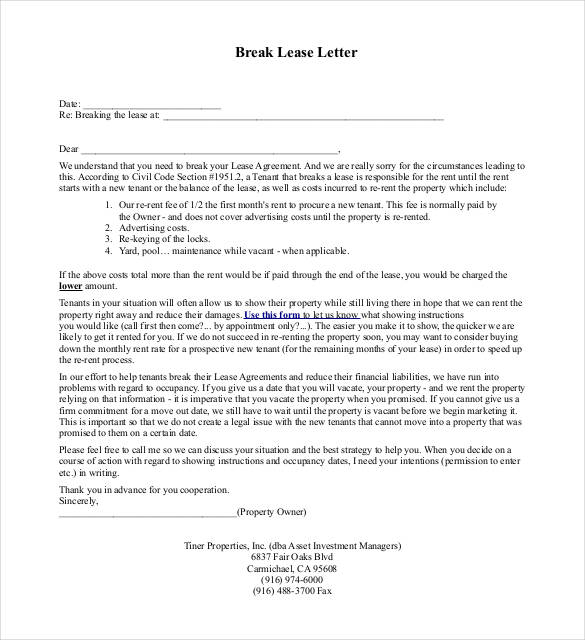 tiner.com
Sample Business Lease Termination Letter
columbiariverkeeper.org
Request to Lease Terminate Letter
redstoneaptsvt.com
Lease Termination for Job Dislocation Letter
niceletter.com
Professional Rental Termination Form
penapisterbaik.com
30 Day Lease Termination Letter PDF
rrcourt.net
Military Lease Termination Letter to Landlord
go-iconproperties.com
Notice to Landlord Terminating Lease for Repairs
texastenant.org