"Look wide, and even when you think you are looking wide – look wider still." – Robert Baden-Powell. They are finally here. Are you checking your Christmas Cards before sending them out? Because Christmas and New Year are two heartfelt moments where you wish your kith and kin along with friends. Below are some Christmas Cards that help you wish the most magical Christmas ever. They are so rewarding to do. You can send out these Christmas cards to couples have who got married recently.
Beautiful Christmas Card Template
The first one of new bright Christmas collection comes with a magnitude of happiness. Who doesn't want to share their Christmas cards with others? The family picture perfectly fits this beautiful Christmas card template. This costs $8.
Rustic Christmas Photo Card
While writing Christmas Photo Card Template, one needs to make sure that the Cards are without any spelling errors and grammatical mistakes. Because both the thoughts and grammar do matter. Look at this. This costs $7. The pack consists of 2 PSD files.
Christmas PSD Card Template
Typography Christmas Photo Card
What are your thoughts on this Christmas? Let's write letters to Santa Claus with this Typography Christmas Template. This handmade item costs $15. Add it to the cart now.
Clean Christmas Card Template
This Clean Christmas Card Template with bellies and babies costs $8. If handing a letter and drawing the entire design is a new practice for you, feel free to buy it.
Free Christmas Holiday Photo Card
It's that time of year again! Send this Free Christmas Holiday Photo Card to that special someone with whom you wandered rubbing shoulders to embody the true meaning of "love".
Designed Christmas Photo Card
You can always include the pictures of your kids in Christmas Photo Cards. It gives your far relatives who haven't had a recent visit, an opportunity to check how big your children have grown up.
Holiday Christmas Card Template
Are you getting very excited to add your first-holiday theme to the Christmas Postcard? Here is the idea. Provide your family photo and write the message. It costs $8. Both the size and message are changeable.
Vintage Merry Christmas Photo Card
This Merry Christmas Photo Card is of size A6 and its CMYK color combination makes it print-ready. The 2 layered and editable PSD files come for $7. It is available in four color variants.
Creative Christmas Photo Card Template
The digital product is new in the shop. This Christmas Photo Card Template costs $8. It measures 5×8 inches. The two PSD layered files allow you to customize the size and colors.
Family Christmas Photo Postcard
Are you still playing around with the Christmas Photocard? Then this colorful and Happy holiday card is for you. Shine a light to your parents and in-laws with this Family Christmas Photo Postcard. This comes in 5×7 and 4×6 sizes.
20 Effective Christmas Photo Overlays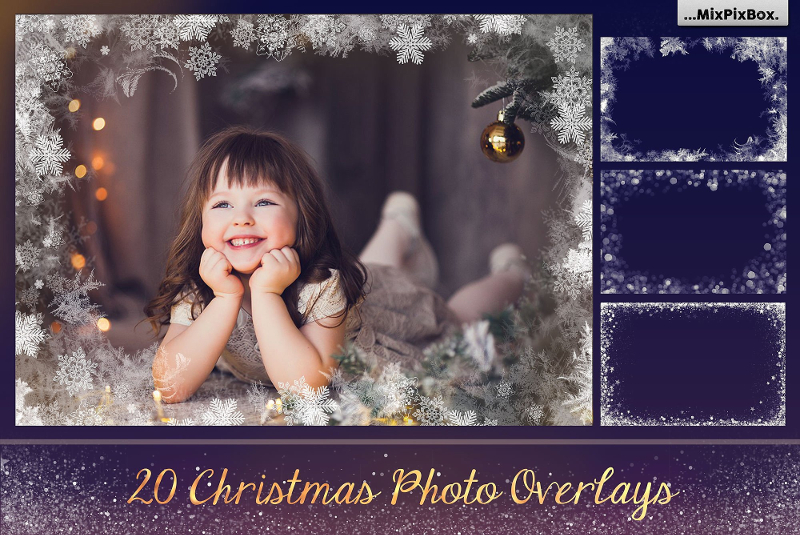 Portrait of Happy Family with Christmas Hats
White Christmas Greeting Photo Card
Festive Pine Christmas Photo Card
Christmas Greeting Photo Card
Family Christmas Photo Card
Modern Christmas Photo Card
Hand Made Christmas Card Template
Printable Christmas Holiday Photo Card
Print Design Christmas Mini Session Template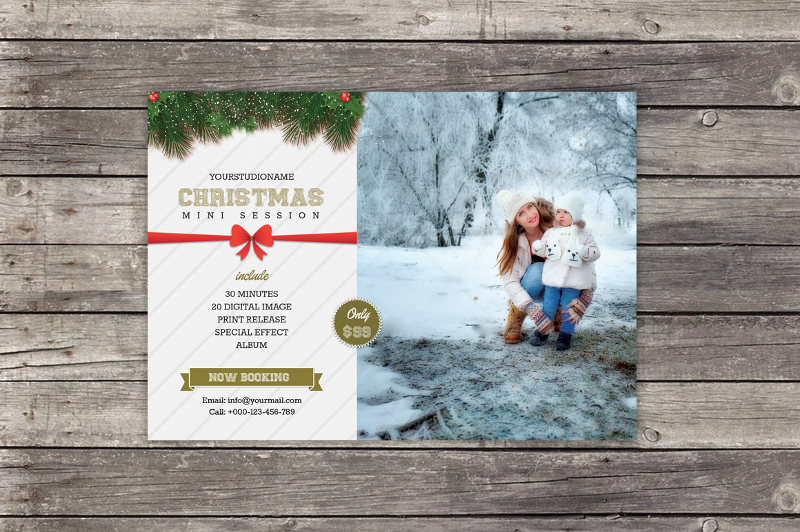 With the above-mentioned templates, you can send your friends and family some cheer through Christmas Postcards. The above samples help you design some personalized e-cards. Do you have someone unlike any other in your life with whom you can talk for hours but never get bored? You can draft one from the above and send it to him/her. Though they are not so judgemental, it delights them much.