Label Templates
50+ Downloadable Label Templates
A label refers to a piece of paper, cloth, metal, or other materials affixed to a product which contains printed information such as the name and manufacturer of the item.Sometimes, it also contains information about the product's origin, manufacturer, use, shelf life, and disposal of the product. Labels are essential tools for marketing and advertising products as they are used to convey the kind of information a customer needs when buying something. Moreover, they also entice them to consume these specific goods.
Here at Template.net, we've gathered some label templates for anyone to download and use. These templates are perfect for use in homemade products or even products made in factories or by manufacturing companies. Aside from being downloadable, they are also editable so you can alter them according to your preferences and needs. You can also take a look at our collection of Printable Label Templates for more ideas. So, what are you waiting for? Feel free to browse through these templates and find what you are looking for!
Steps to Washing Hands Label Template
Quarantine Do Not Enter Label Template
Stay 6 FT Apart Floor Tiles Label Template
Hand Washing Station Label Template
Caution Quarantine Area Label Template
Notice Temporarily Closed Label Template
Wash Hands Frequently Label Template
Hand Sanitizing Station Label Template
Free Vintage Wine Label Template
Save the Date Label
Sample DVD Label Template
Round Label Template
Family Address Label Template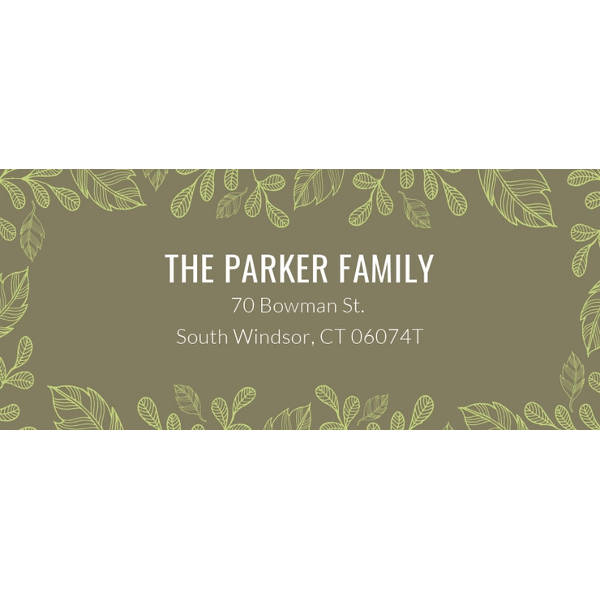 Birthday Address Label Template
Classic Wine Bottle Label Template
Return Address Label Template
Free Holiday Address Label Template
Free Business Address Label Template
Bottle Label Templates
Water Bottle Blank Label Template
Wine Bottle Label Template
Download
Juice Bottle Label Template
Download
Beer Label Templates
Craft Beer Label Template
Modern Beer Label Template
Gift Label Templates
Birthday Gift Label Template
Download
How Are Labels Used
Labels have many uses. These include identification, information, advertising, warning, instructions for use, environmental advice of a product, or something among others. Below are some of them.
Product identification. First and the most common of all, labels are used as a product identification which needs to be permanent and secure throughout the life of the product. Once a label is removed, one will not likely be able to use the product as usage information can't be found.
Part of packaging. Labels are attached or integrated into the packaging of a product which will carry the price, bar codes, UPC identification, usage guidance, addresses of manufacturer, and so on. They can also be used to help resist tampering or indicate the presence of fake products.
Inform consumers. As previously mentioned, one of the primary use of labels is to inform customers about what the product is. It should include the name, origin, manufacturer, ingredients or materials used, and expiry date of a product as well as how the product should be discarded.
Attract buyers. Labels can also be used as an advertising and marketing material. A recognizable logo, packaging, and label design are some of the ways to represent your product and make it unique from the others in order to attract buyers to pick your product from the shelf.
Identify assets. Labels are used in industrial and military environments to identify the workers or soldier's assets during maintenance and operations. These assets include uniforms, weaponry, communication devices, equipment, and other tools that are used to perform their jobs.
Indicate textile properties. Labels in garments and textiles are used to indicate the important properties of a garment so that one will know how it should be washed and ironed or whether bleach can be used or not. These labels are usually heat resistant, colorfast, and washable.
Mailing things. Mailing labels are used to identify the addressee and the sender of the letter or package. They may also indicate information such as the name of the courier carrying them, the tracking number or routing bar codes, and special handling requirements to expedite delivery.
Organize stuff. These label vectors can also be reused for home or office labeling and organizational purposes. With these labels, it will be easier to identify and look for items around the house or office.
Holiday Label Templates
Holiday Luggage Label Template
Download
Printable Holiday Label Template
Product Label Templates
Cleaning Product Label Template
Download
Fruit Product Label Template
Organic Product Label Template
Download
Shipping Label Templates
Blank Vertical Shipping Label Template
Shipping Box Label Template
Vintage Label Templates
Vintage Clothing Label Template
Vintage Jar Label Template
Download
Wedding Label Templates
Wedding Monogram Label Template
Types of Labels According to Usage
As discussed above, labels are used in may different ways; therefore, different types of labels are generated according to these uses. Here are some of them.
Brand labels. These are the types of labels which only contains the name of the brand of product. All other information are indicated in another type of label and are sometimes attached together with or in another part of the product. They are commonly used in garments and apparel.
Grade labels. These types of labels are used to highlight the quality and grade of the product when a manufacturer produces the same items but of different materials or manufacturing process. The labels indicate the kind of product based on a standard quality set by the manufacturer.
Descriptive labels. As the name implies, these labels are the type which provides the complete necessary information about a product, such as the batch number, manufacturer, components, and usage of the product. They also include instructions on how to store and take of the product.
Types of Labels According to Structure
Labels can also be categorized based on what material they are made of and how they are attached and used on products. Let's discuss some of them.
Stock labels. These labels can be made of a variety of paper or paperboards, a lithographic stock with some added latex for flexibility, or non-woven fabric for extra durability. Stock labels are usually printed on one side and coated with adhesive on the other so it easily attach to the product's surface, such as Sticker Labels.
Thermal labels. Thermal labels are considered types of stock labels which are attached through direct heat. A heating element in the shape of letters or images can be used to create the image on the label. A more widely used material is the thermal transfer label printer for applications that cannot use thermal label materials.
Plastic labels. Plastic materials such as acetate, vinyl, and PET films are used to make labels as they give a variety of features like strength, stiffness, transparency, resistance to tearing. These labels can be embossed or engraved and they are mostly used as bumper stickers, plate numbers, and asset labels.
Smart labels. These types of labels are used for security seals for anti-counterfeiting, brand protection, tamper-evident, and anti-pilferage. They are usually made with security printing, holography, embossing, bar codes, RFID chips, custom printing or weakened backings and used on ID cards, credit cards, and packaging of products.
Fold-out labels. Multi-page or extended labels are used when the when all the required information is not enough to be carried by a single label. Instead of using separate labels, which can easily be lost, fold-out labels are preferred by agricultural chemicals and consumer pharmaceuticals products.
Bar code labels. Bar code labels are used for either product identification, traceability in items such as freight packages, or on items requiring brand authentication and protection. The bar code is mostly used in all consumer level packaging labels especially products for export as they can identify retail products worldwide.
In case you're looking for more specific labels, you can check out our Food Product Label Templates.
Baby Shower Label Templates
Owl Baby Shower Label Template
Download
Graduation Label Templates
Graduation DVD Cover Label Template
Graduation Cap Label Template
Blank Label Templates
Blank Mason Jar Label Template
Round Label Templates
Chalkboard Round Label Template
How to Make Your Labels Effective
As we know by now, labels are used to market or advertise products and services, therefore, they should be designed in which they are able to command attention and encourage even a doubtful consumer to eventually buy the product. The following tips are useful in making effective labels.
Use color, texture and type to your advantage. Just like logos, it is important to consider color in terms of presenting the type of product or information, as well as its psychological interpretation.
Take note of the surface it's going to be attached to. Whether it's a container or a part of a Web page, make sure that your label fits and has enough space to standout and catch the viewer's eye.
Create memorable and distinctive labels. It is not just enough to create unique designs but you also have to ensure that your labels are eye catching in a way that people will distinctively remember it.
Get feedback. As most designs, getting an initial feedback is important before releasing your product in order to determine whether the labels strike a chord and connect with the consumers.
Account the lifespan of your lables. Using trends in design can be interesting and fun to use if your product is only intended for a season. Use timeless designs to truly reflect your product's mission.
It is quite undeniable that labels play an important part in the identity of a product as it helps businesses catch the market's attention and promote their products. Aside from giving these advantages to the manufacturers it also provides benefits to consumers as they help them distinguish goods from one another and differentiating a good product from a bad one. There are many uses and reasons why labels are important. Therefore, don't forget to take a look at other compilations of different label ideas available on this website like our Grunge Label Templates and other Printable Label Templates.
More in Label Templates
| | |
| --- | --- |
| Beer Label Template - 25+ Free EPS, PSD, AI, Illustrator Format ... | Label Template – 12+ Free Word, Excel, PDF, PSD, Documents ... |
| Wine Label Template - 24+ Free PSD, EPS, AI, Illustrator Format ... | 27+ Beer Label Templates – Free Sample, Example Format ... |
| 21+ Water Bottle Label Templates -Free Sample, Example Format ... | 17+ Product Label Templates - Free PSD, AI, Vector, EPS Format ... |
| 21+ Return Address Label Templates - Free PSD, EPS, AI, Illustrator ... | Blank Labels, Blank Label Template |