Whenever we do our weekly or monthly grocery shopping, we go through the aisle, checking what we need and we don't just pick up the first set of items we see. Whether we're off to choose a part of tomorrow's breakfast menu or skin care needs, as customers, we actually take the time reading through the small text on the product's packaging. It's something that most of us think we need to do before making a buying decision.
Elements of a Good Product Label
Labels are what sets each brand apart from the other because people tend to identify with the visual representation of a product's brand, making a product label one of the most important aspects of product marketing. With that said, here are the elements you need to include for labeling your product:
Name of product: The product's name or phrase should be designed in a way which would make it the first thing that a customer who buys it, see first. It should, therefore, be located at the top or center. The type should also be included. For instance, shampoo brands would usually sell straightening, anti-dandruff shampoo, in which case it should be included on the label's name.
Name and address of manufacturing firm: The manufacturer's name and address or any other firm responsible for packing, importing and the product's distribution should be on the label. In the event that you're also the one manufacturing your own product, the full address of your factory; a name of the street, city, state and zip code must be written. If your business is in the local listing, yellow pages or phone directory, a street address may not be necessary.
Materials used or ingredients (for food products): What is the product made out of? Food labels would usually have the ingredients listed in order of weight. The ingredient with the most weight comes first and the ingredient weighing the least goes last.
Country of origin: Based on U.S. Customs regulations, food and none-food products labels for products manufactured outside the United States must always have the statement "Product of (English name of the country where the product was made)."
These are the most important elements of a product label although labels for food products should also include other important things such as safe handling requirements and nutrition facts, since they're naturally strictly regulated than other products for safety and other obvious reasons.
10+ Product Label Templates
Ginger Tea Bottle Label Template
Pink Perfume Bottle Label Design
Sample Water Bottle Label
Jam Round Label Design
Product Label Template
Sample Food Label
Food Product Label Example
Food Label Template
Product Label Sample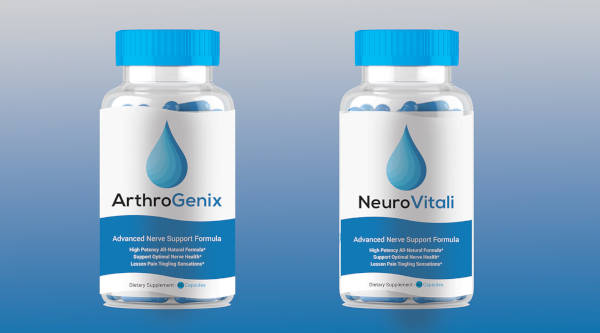 Product Label Example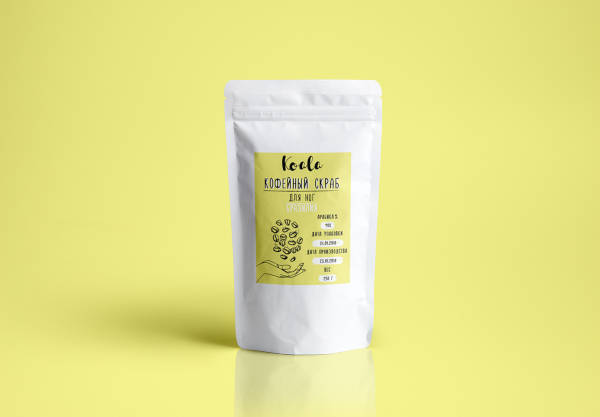 Steps To Design An Excellent Product Label
Designing a product label goes beyond visual value or aesthetics. More than attracting target or potential consumers, a great label needs to be created strategically to make a brand statement and stick to it. A label like that can have a great impact on a company's marketing and would, therefore, help a lot in building and further strengthening brand identity. You can follow these steps for your first product label:
Enhance readability: The product label holds the product's general information and is probably the most important part of the packaging. When creating it, make sure that the text is legible. You may have a design that competes with well-known brands but if the customer cannot make out the letters, especially the product's name from a good distance, they're not going to pick it up, let alone buy it.
Put emphasis on white space: Designers usually leave white space unused, which makes it something short of the design's background color. But more than that, it's a crucial element in the product label's layout. White space helps break different information into readable chunks for the customer and also creating visual distinction as a result.
Illustrate: Some product labels need a bit more graphic elements and could require illustration especially if the business wants to make a strong statement and communicate their brand more visually. For example, a label for cereal would have a different color palette illustrative of their flavors. Fruit juice products can't settle with bland designs although abstract illustrations and graphics might be a great idea.
Keep it original: This would be better achieved if you do a research on the competitor's label. Create a design that would stand out. It's okay to take a leaf out of the competitor's book but a design copied almost to a T would have legal repercussions which are the last thing you need especially when you're just trying to hit the ground running. Copying a simple design could also result in an important factor that could confuse potential customers.
Tips in Designing a Product Label
Try to stay focused, simple and original while maintaining creativity in designing your label with these tips:
Use color and type to your advantage: While it is important to keep to the general practice in design and use CMYK instead of RGB, you also need to think of the color when presenting the design. Choose a type that will highlight the text. Remember that the most important part of your packaging is making the important information in the label readable from a distance, with colors that match its legibility and not overshadow, mask or deceive it.
Design a label with your product in mind: Naturally, it's important that your label fits the size of the container you're going to use and accurate measurements are probably the most important step in creating product labels that win customers. This would also mean that when you have an idea and a burning desire to bring it to visuals, it's going to be very easy and tempting to just jump and get right to designing it with barely a glance at your container.
Whatever the container is, whatever shape or form it may take, you have to make sure that not only will it be a perfect fit the size to your label but goes with its shape as well.
Types of Product Labels
There's only so much a designer and a businessman can do to make a label both useful to its advantage and aesthetically appealing. In this case, you will not be thinking of the popular, easy-to-use label templates which you can edit and customize such as the product label templates available in this website especially for food, beverages, and consumer products. To maximize your options, there are different types of labels you can use:
Dry Peel Product Label: Often used for redeemable coupons on points of purchase, as the name suggests, dry peel labels can be removed or peeled away from the product's container or packaging since it is only held together temporarily by an adhesive, small enough to take it off from the container. One of the takeaways in using this type of label is that it still leaves enough room for content to remain o the product even when it's removed.
Fold Out Product Label: This is a common type of label that fold out to present more content. Like the dry peel label, fold-out labels are usually used for redeemable coupons or to provide an additional copy. The distinguishing factor from the dry peel type is that they are made out of one substrate which is then folded and stacked.
Prime Product Label: Prime labels are the primary label on your product's container or packaging, often consisting of the design that has the product name or your brand statement at the front and center. One thing that makes this label a great way to market your product is that you can use different enhancements to set your product apart from the rest with a unique style and packaging.
Sizes of Product Labels
When it comes to labels, you can practically print in different sizes, depending on the size of your product and container. Or you could go with these common sizes:
U.S. A4 Paper Size
8.5″ x 11″ Full Sheet
8.5″ x 5.5″
Product Label FAQs
What is a product label?
A label (which should be as distinct from a signage) can take any form but it usually comes in a piece of paper, plastic film, cloth or other such material attached to a product or a container where information or details about a product is written and illustrated in the form of text and graphics.
What is product labeling requirements?
The Fair Packaging and Labeling Act (FPLA or Act) of 1967, requires the Federal Trade Commission and the Food and Drug Administration to issue regulations requiring that all "consumer commodities" be labeled to inform consumers of net contents, identity of commodity, and name and place of business of the product's manufacturer, packer, or distributor.
We all want to manipulate and design our product label to the limit as they can be a great way to promote brand identity and a sparkly, shiny or full rainbow color spectrum label may be attractive but it would also trump the purpose of the label because the text will then be difficult to read. Keeping the design simply doesn't necessarily mean limiting your creativity. Instead, it allows you to present your product in a unique fashion.