A label is a piece of paper, cloth, or other printed material which is used to display information about a product and is attached to the container, packaging, or on the product itself. It serves as a channel for communication by manufacturers to convey the product's detail to its consumers and as an essential tool to entice them to consume the specific goods. Aside form being an important aspect in marketing and advertising of products, labels can also be used to organize stuff at home or in the office as well as for other aesthetic purposes.
That is why here at Template.net, we have gathered a collection of Sample Bottle Label Templates for anyone to download and use. Whether you're a product manufacturer or just someone looking into how to personalize your bottles, these templates, along with other bottle label templates available on this website, are perfect for you. They are editable so you can change the details according to your preferences and needs. So, what are you what are you waiting for? Start browsing through these templates and find what you are looking for!
210+ Label Templates in Word | PSD | InDesign | Apple Pages | Publisher | Illustrator - START DOWNLOADING
Free Bottle Label Template to Edit
Free Vintage Bottle Label Template
Free Spice Bottle Label Template
Water Bottle Label Template
Water Bottle Label Templates
Chevron Style Water Bottle Label
Download
Wine Bottle Label Templates
Wine Bottle Label Template
Wedding Wine Bottle Label Template
Graduation Wine Bottle Label Template
Engagement Wine Bottle Label
Download
Blank Wine Bottle Label Design
Download
Embossed Wine Bottle Label
Download
Beer Bottle Label Templates
Beer Bottle Label Template
Black Beer Bottle Label
Download
Custom Beer Bottle Label
Download
Beer Bottle Craft Label
Download
Baby Shower Bottle Label Templates
Owl Baby Shower Bottle Label
Safari Baby Shower Bottle Label
Download
Minnie Mouse Baby Shower Bottle Label
Download
Champagne Bottle Label Templates
Wedding Champagne Bottle Label Template
Mini Champagne Bottle Label
Download
Reception Champagne Bottle Label
Download
Different Types of Labels
Whether you are looking for labels for your products or personalized items, it is important to learn the following types of labels and the kind of information they impart in order to choose the right template for you. Here are some of them.
For products:
Brand labels. These are the types of labels which only contains the name of the brand of product especially with products in small bottles. These brand labels are typically accompanied by another label where information about the product and other essential details are placed.
Grade labels. These types of labels are used to indicate the kind of product and highlight the quality and grade of the product when a manufacturer produces the same items but of different materials or manufacturing process, as in Food Product Labels.
Descriptive labels. As the name implies, these labels are the type which provides the complete necessary information about a product, such as the batch number, manufacturer, components, usage, date of manufacturing and expiry date of the product.
For personalized items:
Party favor labels. Drinks and beverages are one of the things necessary in any party and when you decide to personalize the bottles or containers in which you serve them, you can choose something like the Minnie Mouse Baby Shower Bottle Label Template.
Wedding souvenir labels. Mini wine bottles are a great idea to thank guests for your sharing a special moment with you and can serve as souvenirs for your wedding day. All you have to do is to change the label to a personalized one using some Wine Bottle Templates.
Character labels. For organizing bottles in your home or office, you can choose the label templates with your children's favorite characters to indicate which one is whom or choose a typographic label template to indicate the substance contained in the bottle.
Cosmetic Bottle Label Templates
Cosmetic Bottle Product Label
Download
Organic Cosmetic Bottle Label
Download
Homemade Cosmetic Bottle Label
Download
DIY Bottle Label Templates
DIY Juice Bottle Label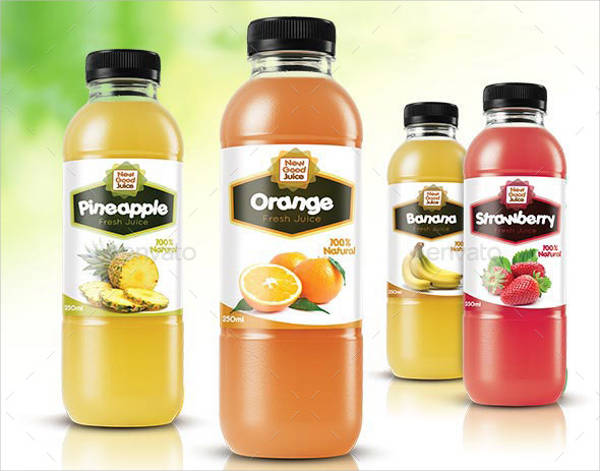 Download
DIY Glass Bottle Label
Download
DIY Milk Bottle Label
Download
Small Bottle Label Templates
Small Medicine Bottle Label
Download
Blank Small Round Bottle Label
Download
Small Spray Bottle Label
Download
Vintage Bottle Label Templates
Vintage Ink Bottle Label
Download
Vintage Soda Bottle Label
Download
Vintage Water Bottle Label
Download
Printable Bottle Label Templates
Wedding Bottle Label Template
Pill Bottle Label Template
Hanukkah Wine Bottle Label Template
How Are Labels Used
Labels are used in many different ways and purposes and here are some means in which these bottle label templates can be used.
Food products. Food products in bottles have labels or packagings which contain the basic nutritional information and a list of ingredients used to make the food product. Most of the time in most countries, it is required by the law from the manufacturers.
Pharmaceuticals. It is also a regulation in most countries to include labels in all pharmaceutical products which informs buyers about the medicine's active and inactive ingredients, concentrations of active ingredients and presence of habit-forming substances.
Beverages. Bottled water, wine and spirits, beer, and soft drinks are just some of the beverages that uses bottle labels as they are usually contained in bottles or other round containers. Most of time, they use clear labels so that the content is visible.
Other purposes. As you can see on this page, these bottle labels are not just used for products but also for other purposes such as water bottles for children's parties or wine bottles for weddings. you can check out our Wedding Water Bottle Templates.
Why Use Bottle Labels?
Here are some various reasons why you should choose from this collection of bottle label templates whether you plan to use these to indicate a product or for DIY purposes.
Product identification. First and the most common of all, these label templates can be used as a product identification just like how labels are usually used. This identification also includes information, advertising, warning, bar codes and prices.
Indicate properties. These labels can also be used to indicate the important properties of a product so that one will know the substances and other materials the product is composed of. These information is especially important in food product and medicine labels.
Part of packaging. Labels are attached or integrated into the packaging of a product which will carry the usage guidance, instructions for use, and environmental advice. You can incorporate these easily to the packaging label templates you find here.
Attract buyers. A recognizable logo, packaging and label design are some of the ways to represent your product and make it unique from the others. All the label templates you will find here are guaranteed attract buyers to pick your product from the shelf.
Organize items. Labels can help you easily identify the location of items and materials may they be used daily or when they are stored. The label templates available for download in this post can be used in different environments. The wide range of the usages of these labels can come between a Spice Jar Label Template up to those that are used for labeling office stack boxes.
Liquor Bottle Label Templates
Personalized Liquor Bottle Label
Download
Liquor Bottle Monogram Label
Download
Liquor Bottle Drink Label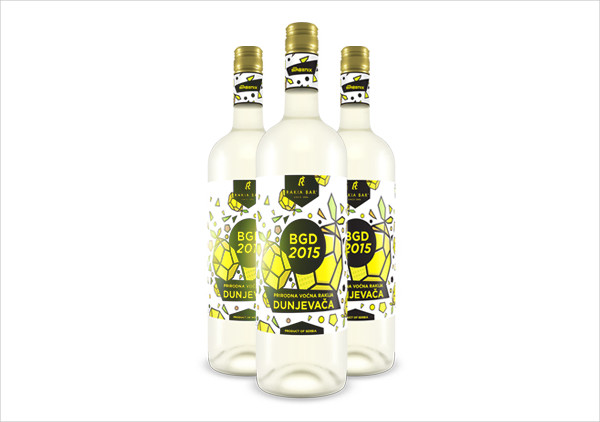 Download
Bottle Packaging Label Templates
Bottle Jar Packaging Label
Download
Eco-Friendly Bottle Packaging Label
Download
Bottle Gift Packaging Label
Download
Plastic Bottle Label Templates
Plastic Bottle Label Vector Set
Download
Realistic Plastic Bottle Label
Download
Plastic Frozen Bottle Label
Download
Bottle Sticker Label Templates
Baby Bottle Sticker Label
Download
Flat Bottle Sticker Label
Download
Shampoo Bottle Sticker Label
Download
Bridal Shower Water Bottle Label
Download
Printable Lego Water Bottle Label
Download
Printable Unicorn Water Bottle Label
Printable Minion-Themed Water Bottle Label
Download
Making the Most Out of These Label Templates
When choosing the right design and templates for your product label and other labeling projects, consider the following tips which are useful to make the most out of these label templates.
Use color, texture and type to your advantage. It is important to consider the color scheme of your chosen template in terms of presenting the type of information you wish to portray so customers can create a psychological interpretation of your product.
Take note of the surface it's going to be attached to. Whatever kind of container or packaging you use for your products, make sure that your label fits on the surface it is going to be attached on and has enough space to standout and catch the viewer's eye.
Make sure to use the elements to catch attention. Whether you use these labels for products or for personalize items, make sure to choose a template with eye-catching elements to elicit interest among your consumers or party guests and attendees.
Create memorable and distinctive labels. It is not just enough to choose a unique design—you also have to ensure that your labels are eye-catching in a way that people will distinctively remember it as it emphasizes the most important details.
Choose an image related to your message. If you're choosing a backgrounds or image to incorporate in your design, choose an imagery that will best illustrate the information you want to share visually and should be arranged in a logical and functional sequence.
Think about how it is going to be displayed. You should also consider how your products or items will be displayed when choosing the perfect label template. You will be able to determine the perfect size and shape of your label, whether it should be horizontal or vertical.
Final Words
With the benefits and advantages that entities experience by using labels, it will surely take a long time before another tool can be used in a comparable manner especially when it comes to effectiveness and efficiency. As a private individual, label usage can create a more curated space which is lesser prone to clutter. As a business, having an attractive and informative label can actually translate to actual sales.
If you're holding events and wants a personalized touch to your essentials, the bottle label templates you found here is a great idea to make your special day extra special by incorporating your own style and flair into these label templates. These templates may also be able to inspire you with more creative ideas in case you can't find the perfect template for the label you want.
Speaking of that, you may also want to check out other label templates available on the website, such as our collection of Vintage Product Label Templates for more exciting and interesting ideas.