Calendars
16+ Word Calendar Templates Free Download
We often take calendars for granted. They stay hung up in the walls constantly reminding us of each passing while we mindlessly idle on over time. But, have you ever considered, our life would have been more organized and better if we mind the Free Calendar slightly seriously? Well, the fact is, that although calendars seem boring with all their plain dates yet they help you to bring order in life by enabling you to make the dates more constructive and meaningful. You can even use the calendars as planners where you can list down all the important activities to be done for the day. Calendar Template are a crucial thing whether you are a busy entrepreneur, team leader in your company, a fresher into taut deadlines or as homemaker. Creating calendars have got a lot easier these days as now you have the calendar word document templates to help you out.
> Why to Use Calendars
To start with, calendars in ms word keep you updated about the dates. They primarily help in easy time management, ensuring you are never behind the due tasks or assignments. In a nutshell, Daily Calendars help you to stay, live and act in the present. We lead a busy life today where we are constantly needed to juggle multiple tasks and assignments. In such a situation, it is not uncommon to skip out on couple of tasks unmindfully if you don't have a constant reminder of what to do today. Coupled as planners, the a calendar word doc would help you to enlist all the works you have to complete on a particular day so that there is no chance of unmindfully skipping out on any of them. In simple words, the calendars make your life better organized and more proper.

Free Download Blank Calendar Word Template
calendarpedia.com
Study Timetable Calendar Template Word Format
monash.edu.au
Monthly Calendar Free Word Template Download
calendarpedia.com
Split Year Calendar Template Free Word Format
calendarpedia.com
School Calendar Template Free Download Word Format
calendarpedia.com
Weekly Calendar Word Format Download Template
oss.msu.edu
Academic Calendar Word Format Free Template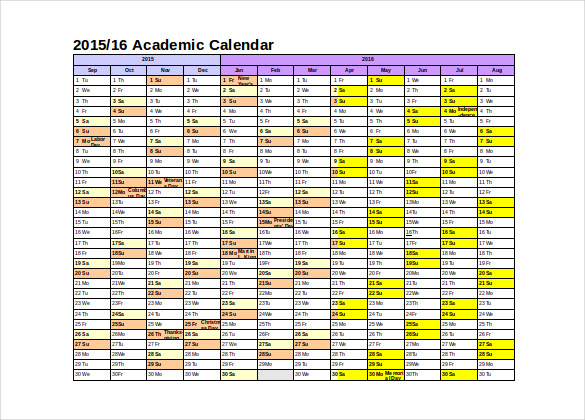 calendarpedia.com
Fiscal Calendar Free Download Word Template
calendarpedia.com
Holidays Calendar Template Word Format Free Download
wincalendar.com
2016 Planner Calendar Template Edit in Word
Free Word Format Customizable Calendar Template
Daily Schedule Calender Word Format Template
2017 Print Yourself Calendar Word Format Download
Precisely Executed Calendar Word Format Template
Sun to Mon Edit in Word Calendar Template
Printable Calendar Template Word Format Download
> Calendar Templates are Handy
Creating a calendar all by yourself seems quite a task. But you can let go of such worries now as you have calendar templates on word today. You will have such templates for the whole year or you can also have the templates for individual month or date. Free Word Templates act as planners where you will have sizeable space below the dates to brief the most important tasks to be completed that day. Some of these templates are more elaborate where you will have detailed space for your tasks from the morning till evening or night, space for the important calls to make or appointments to attend and so on. The best part about these Microsoft Word Calendar Templates is that they offer you a readymade calendar cum planner structure so that you don't have to create anything from start. You would simply have to download your chosen template and customize it with your own data. You may also see Bill Pay Calendar Templates

> We Can Help You Here
If you are frantically searching online for the most suitable calendar templates, we have an excellent collection of free download calendar templates for you in MS Word at template.net. There are different variations to choose from based on your need.You may also see Vacation Calendar Templates
More in Calendars