Receipt Templates
17+ Receipt Book Templates – DOC, PDF
Recently all types of business must present a sample receipt for their customers for every purchase and service done. For local business, they like those who engaged in small transactions, they can choose from buying the Invoice Receipt Templates that is ready to buy where they can personalize it from some printing companies or search the website for receipt book invoice, which they can purchase it online or download for free and print their desired pages.
General Receipt in Word
Receipt for Goods or Services
Sample Sales Receipt
Order Receipt Template
Sales Service Receipt
Taxi Receipt Template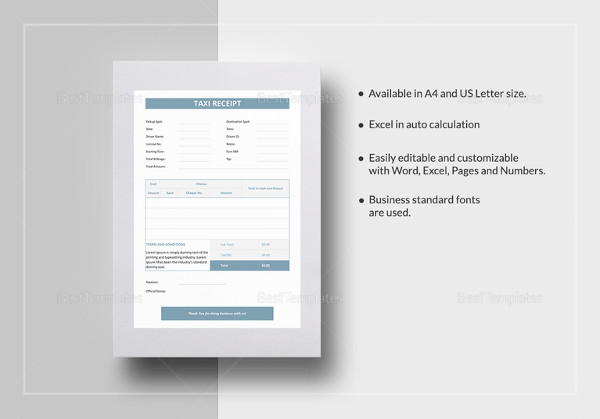 Escrow Check Receipt Template
Restaurant Bill Receipt Template
Sample Construction Receipt Template
Medical Receipt Template
Sample Receipt Book Template Free Download

docstoc.comdocstoc.com
Example of a School Book Receipt Download
Children Receipt Book Format Download
tradeprintinguk.com
Children receipt book sample has space for your organizations logo along with the postal address, phone number, fax number and email and website information followed by one broad and two narrow columns for the pricing.
Cash Receipt Book Sample Template Download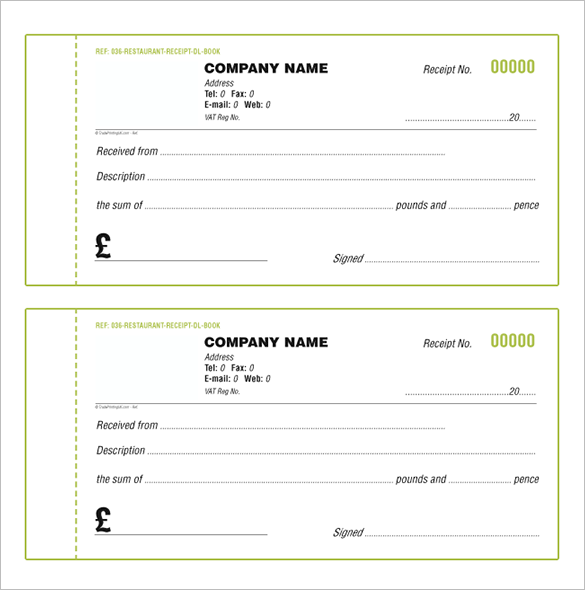 Cash receipt book template has the usual company details on the top (Company name, addressee, phone number email for example) along with 'Received from', description and total sum etc. tradeprintinguk.com
Donation Receipt Book Eample Template Download

Donation receipt book template has all the relevant details required such as the donator's name, the sum donated (along with dollars and cents) and 'On account of'. slugovprintery.com
Trust Account Receipt Cash Book Format Download
lawsociety.com.au
Trust account receipt cash book's format has detailed columns such as, date received, form number, giver's details, reason, account details, amount details etc. There are additional notes at the bottom to avoid confusion.
Rent Receipt Book Format Free Download

birthdaypartyinvitations.net
Example Cash Receipt Book Free Download
lawsociety.com.au
A great template for a cash receipt book, this sample contains in it all the pertinent details that make a good receipt book, such as the company's name and details on the top followed by the period and page.
It is important that the details of the business is properly printed in the receipt, designs and layout can be modify according to their selected format of Receipt Templates. It should have enough space for the name of product and the amount of it so it will be easy to list down all.