Receipt Templates
26+ Rent Receipt Templates
Do you know that you can start using rent receipt templates to manage the collection of rent for your property? If you are in the leasing business, these same files will be the best alternative to the very expensive real estate management software solutions. You may also see receipt samples.
At the end of the day, using the sample Receipts Templates will save you a lot of time, a lot of money, and a lot of work. Overall, there are many sample files that you can use for this type of project, but here is a list of the top ones.
Rent Receipt Template
Sample Rent Receipt Template in Word
General Receipt Word Template
Printable Receipt Template
Simple Receipt Template Format
Simple Car Rental Receipt Template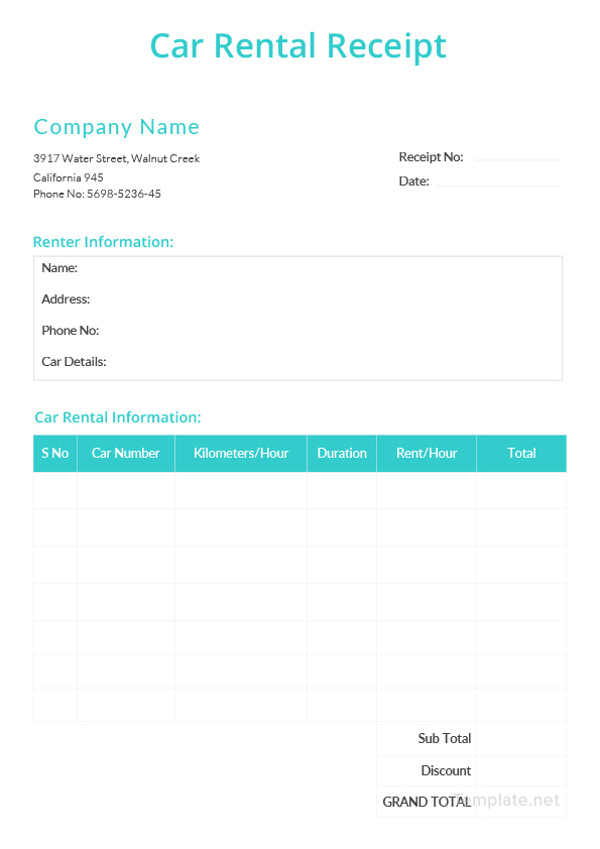 Office Rent Receipt Template
Apartment Rent Receipt Template
Free Rent Deposit Receipt Template
Free Shop Rent Receipt Template
Free Landlord Rent Receipt Template
Free Annual Rent Receipt Template
Blank Rent Receipt Template
Sample Rental Receipt Template
Simple Rent Receipt Template
House Rent Receipt
aus.ac.in
When a tenant makes payment for the month, they will need a house rent receipt to indicate that they have paid rent for that month. The best thing to do is to download and use this sample template.
Rent & Security Deposit Receipt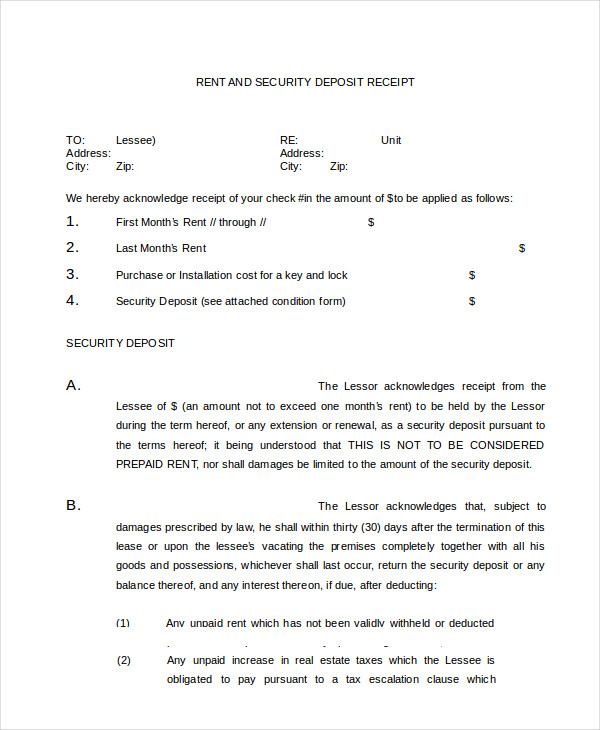 hallkeen.com
Many customers prefer receiving receipts after payments, at least, for proof and some sort of security. Using this sample template will help you to create as many receipts as you like for your real estate business.
> Benefits Rental Receipt Templates
It is important to keep in mind that these templates are available for instant download. This means two things for you. First, you will be saving a lot of time that you would otherwise spend if you choose to design the sample from scratch.
Secondly, you will be saving a lot of money – bucks that would have otherwise gone into the hands of other designers. Remember, creating a sample Rent Receipt Template isn't something you have to do entirely from scratch. At the heart of it all, you just have to download this sample file and then replace the default content with yours whenever the need arises.
Landlord Rent Receipt Template
tenantsbc.ca
Property owner Rent Receipts are the best documents suitable for showing you how much money your business has ploughed back at the end of the month. In addition, you give a receipt to customers to show they've paid their monthly rent.
Blank Rental Receipt
homesteadtax.com
Some property owners prefer blank receipt templates and as such, it would be best to download and use this piece. Overall, the sample file is available for free download and you can customize it on the fly. You can also see Printable Receipt Templates.
Property Rental Receipt
uscg.mil
It is not easy to show that someone has made a payment by looking at them a day or two after issuance of rent. The best way to do this is by using a property rental receipt, something you can do using this sample file.
Printable Receipt for Rent Payment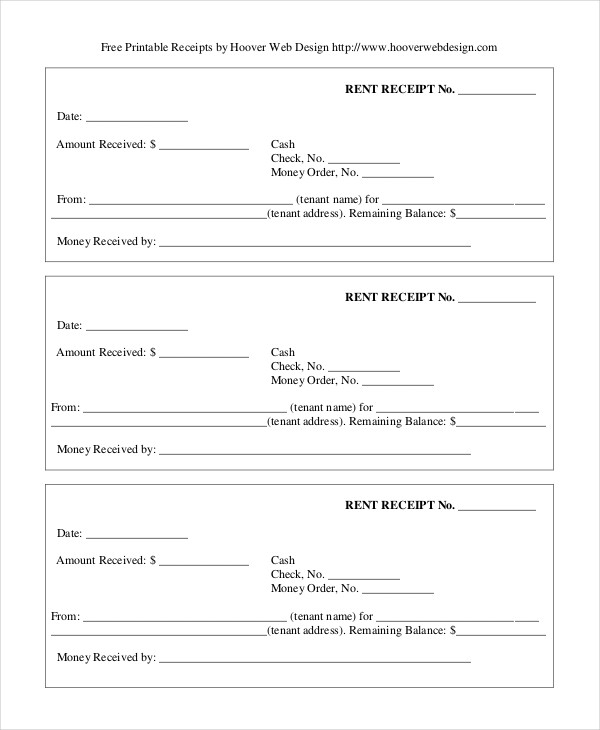 hooverwebdesign.com
Apartment Rental Receipt Template
bostonapartments.com
House Rent Receipt for Income Tax
apteachersin.yolasite.com
Receipt for Rent Money
lscd.com
> Uses of Rental Receipt Templates
It is important to remember that you and your customers need these files for business and personal benefits respectively.
For the business, you are able to keep track of all the transactions customers have made to your business. By doing this, you are able to assess the progress of your business over time. It is important to keep receipts as proof that a real estate transaction did occur. It is the best way to keep your business in order. You can also see Official Receipt Templates.
For customers (tenants), these sample files are relevant for keeping a record of the total amount of money paid out to the real estate service every month. Then, you can always use these receipts to do some personal accounting at home, say after every three months.