Icons
Folder Icons – 36+ Free PSD, AI, Vector EPS Format Download
The computer basically acts like a library where you can store a number of documents in those yellow-colored folders. But now with various other folder icons available, it is also possible to replace the monotonous looking yellow colored folders into different other looks. Designing such a folder icon or a whole set of such folder icon sets can become really very easy if you set up a theme in your mind. There are a number of things around us that can inspire to create some of the great designs that can create amazing folder icons. It is important to think for a theme that can change the look of the folder but in a neat way.
> Folder Icons in Different Colors
A very simple way that can be done is to keep the folder outline as it is and just add different colors to it. The basic concept is to replace the monotonous yellow colored folders, so adding a bunch of colors can do so. There can be a number of people who may wish to have free icons that is simple yet different. For such people, designing folder icons with just different colors actually can be of much use.
Minimal Folder Icons
Mac And Custom Folder Icon
Folders Flat Icons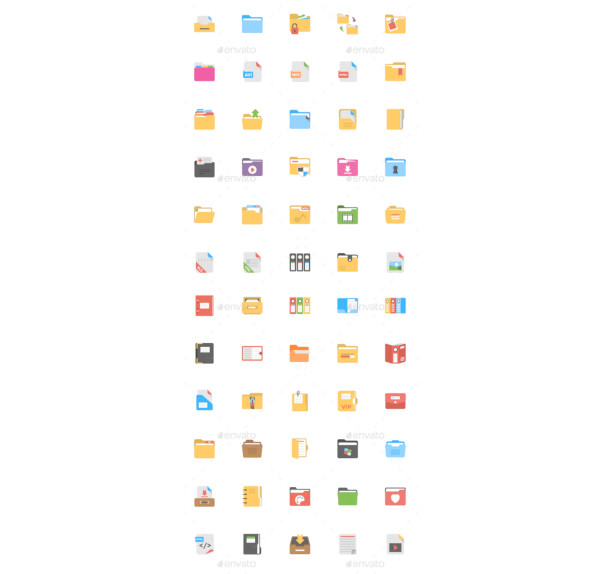 Blank Folder icons
Folders Material Icons
Minimalist Folder Icons
TV Folder Icon
Luminous Desktop Folder Icons
Different Types of Folder Icons Set
Colorful Folder Icons Set Download
Awesome Folder Icons Set
File Folder Colorful Icons Set
Multi Color Folder Icons
Documents and Folders Flat Icons
Set of Colorful Folder Icons Set
Custom Folder And Tile Icons
Nine Folder Icons
Folders Flat Icons
38 Lined Style Folder Icons For Photoshop
Attractive Folder Icons Set For Designers
Flat Style Icon Set For Web And Mobile Application
Vector Colorful Folders Icons
Desktop Floder Icons Set
Leopard Extra Folder Icons
Documents and Folders Flat Icons Set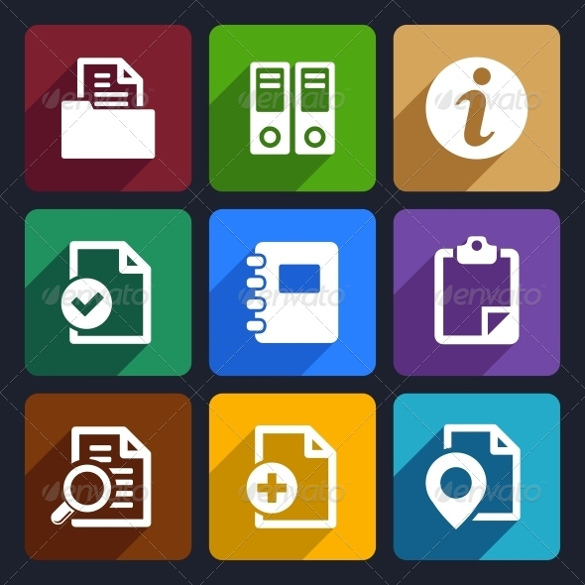 Beautiful Folder Icons Set Download
A Pair of Icon Collections Based On The Mac OS X Leopard
Set of Folder Icons
Folders Redesign Icons Set
Vista Folders Icon Set Download
Folder Icon Collection Set
Simple Computer Folder Icons
New Folders With Apps Logos And Colors
Designed Folder Icons Set Download
Simple Flat Folder Icons Set
16 Folder Icons Design
Cloud Floder Icons
Windows 10 Folder Icons
Vector Flat Folder Icons
Specially Designed Folder Icons Set
> Folder Icon Depicting the Team of Superheroes
Today even the kids use computers to learn or play. They may wish to have their favorite superheroes or cartoon characters on their computer sets. Hence, this can be an amazing idea again for the folder icons. From superman to hulk, there can be a range of superheroes available to design some amazing folder icons. For folder icons set, a whole team such as the Avengers can be used quite easily.
> Folder Icon Based on Nature
This is one of the most common things to be done. Nature theme can be used in almost everything. Dense forests, water bodies, starry nights, cloudy skies, rain drops and many others can be of amazing view to eyes. Either a set of all these together can be transformed into folder icons or again a theme can be selected such as water bodies or forests to create great folder icons set. Also animals, bunch of birds, or a group of creepy crawlies can be used to create some great folder icons.
> Movies, Games and TV Shows Folder Icon
Not only teenagers but also many other people get movie addicted. So, it is again a great idea to create some amazing icons using either the characters of the movies or the wallpapers of the movies. Of course not all, but some of the most famous movies can be used as a theme for the folder icons. Along with the movies, some of the television shows can also be used to create these folder icons. Some of the most famous and favorite television shows such as 'Friends', 'Quantico', and many others can a great inspiration for folder icons. If not movies and television shows, another most happening theme to create folder icons can be the games that have become addictive to many people. Candy crush, Need for Speed, Game of Throne, Zombie Hit and many others can provide you great ideas for amazing folder icons.
> Abstract Design Folder Icons
If it is about simplicity, then abstract designs are most famous theme to choose after the multi colored folders. Any abstract design can be used to create some great folder icons. The best thing is that there is no limit to such abstract design arts. Floral print, geometric print, ribbons, and many such themes can be a part of the abstract design. These offer a different look to the folders in a simple way. Hence, designing the folder icons using such abstract design art can be of course a great idea for a soothing view.
> Festive and Season Folder Icons
If the theme is nature, then the designs just don't end up among the starry nights and cloudy skies. There are many more to explore and experiment. It can be the different times of the day such as early morning or dawn, or even the spring afternoon or rainy evenings. Both seasons and weather conditions can be amazing ways of creating a bunch of great folder icons. If not natural landscaping, festivals can be also used to provide a joyful theme. There are endless numbers of festivals that are celebrated all over the world. Hence, if researched well, an endless list of folder icons can be also created using these amazing festivals from different parts of the world.
> Folder Icons Showing Different Items of Stationary
Simplicity can arrive in any form. This can be well proven in the forms of various themes that can be used for folder icons. Items that are of daily use can be a theme for the folder icons too such as the stationary items. Notebooks of different colors or different designs, or simple folder with the icon pens, erasers, and others can also create some simple yet different set of folder icons.
>

Different Patterned and Styled Folder Icons

Apart from getting a theme for the folder icons, also there are options of using various styles and patterns to replace the old looking folders. For example, if you are selecting the primitive folder icons, your folders will look like stones of different shapes. Similarly you can select stained glass, mechanical style, Egyptian theme and many others. These can be made into both very attractive looking icons and again simple and formal looking folder icons. You can also see Farewell Icons. It is not just about changing the folder icons; it is also about changing the folder icons into something that is attractive and at the same time also decent to look at. Hence, the designing of these folder icons has to be neat and with a proper theme. Apart from these above mentioned options, there can be many more other themes that can be used such as books, flowers, sports, automobile brand stickers and many more. There is a huge list of options that can be selected. The only thing that should be taken care of is about the right selection of the icons.