There are many items in the kitchen including raw ingredients for food preparation, the materials and tools that are used to cook dishes, and the dinner wears and other food holders where the foods cooked are served. Also, there are a lot of cabinets and other means of storage for all of these items to be placed altogether properly. With all of these, a great organizing can be a lot of help to assure that the work flow done in the kitchen can be effectively and efficiently implemented.
Our set of kitchen icons pack can help you select icons which you may use to label almost all the items that are present in your kitchen. It will allow you to be more organized in terms of knowing the items that are in their particular places and it will also help you to be sure that you are placing the correct items in their containers. Other than our set of kitchen icon pack samples, you may also download our samples of cooking icons.
61+ Designer Templates in Word, Excel, PSD, Google Docs, InDesign, Apple Pages, HTML5, WordPress, Publisher, Apple Numbers, Illustrator - START DOWNLOADING
Food and Kitchen Icons
Download
Cooking and Kitchen Icons
Download
Vector Kitchen Icons
Download
Flat Kitchen Icons Set
Download
Vintage Kitchen Icons
Download
Home Kitchen Icons
Kitchen Icons Used For Labeling Spaces
Our kitchen icons may be used as kitchen space labels. This particular kind of usage provides the following benefits:
There are a lot of spaces that can be used in the kitchen to store the items that we acquire and purchase which will be needed for different kitchen processes. Having these spaces labeled can provide proper placement of materials depending on the label or icon that represents the items that should be placed in specific kitchen areas.
Labeling spaces can also organize the entire kitchen processes as you already know where to get specific items because they have been grouped already and there are kitchen icons that can assure you that they are placed in specific locations. This can give you a shorter time of finding items and a more efficient way of preparing food items.
Kitchen Icons Used For Labeling Containers
Kitchen icons may also be used as container labels which can better identify the following:
You can label spices especially those that have been grounded so you can select the proper ingredient for a particular meal that you are cooking.
You can put labels on containers that contain baking ingredients and separate them from those that you use in daily cooking and other items used in various ways of food preparation.
Food containers may also be labeled so that they can hold the same materials for flavors and substances not to get mixed up.
Other than our set of kitchen icons pack, our samples and templates of many food icons are also available for download.
Hand Drawn Kitchen Icons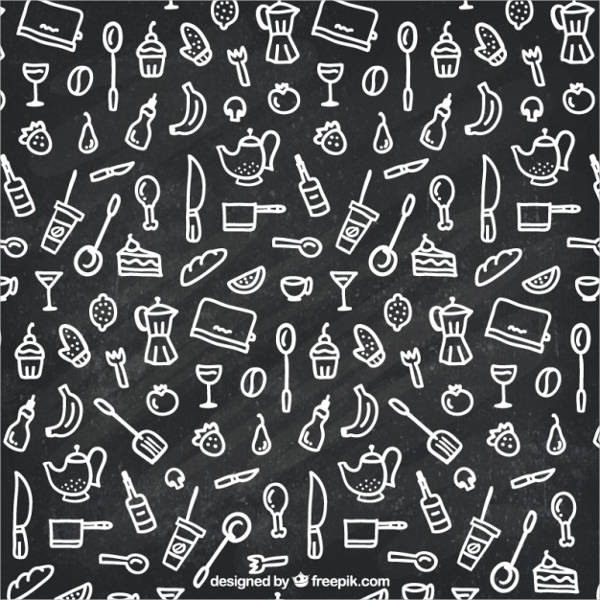 Download
Kitchen Utensils Icons
Download
Kitchen Appliances Icons
Download
Kitchen Restaurant Icons
Download
Kitchen Line Vector Icons
Download
Kitchen Icons Used for Labeling Kitchen Utensils
Our kitchen icons may also be used to label kitchen utensils for the following reasons:
It allows the people who organize and clean the kitchen to know all the kitchen utensils that are needed in the cooking and preparation areas of the kitchen.
It helps people who do not know a lot about kitchen utensils to get a particular utensil or tool when they are asked to help for food preparation.
It can be used for monitoring if all the utensils listed in the kitchen inventory are still present.
Other Uses of Kitchen Icons
Aside from the above mentioned samples, our kitchen icons may also be used as follows:
Design materials for projects related to cooking.
Teaching material especially for kids who want to learn different kitchen equipment or basic ingredients.
Design item for restaurant and other food establishment's menu selection, food mats and other materials.
Aside from our set of kitchen icons pack, you may also be interested to browse through our downloadable samples of restaurant icons.