InDesign is one of the most significant releases from Adobe Systems that can be used to create flyers, brochures, etc for either personal or corporate use. It's a desktop publishing program that is commonly used for newspapers, magazines, brochures, etc. It gets easier to print projects using this for your projects. You can also try and see the graphic design portfolio available online for designing your new project.
Editable Portfolio Catalog Template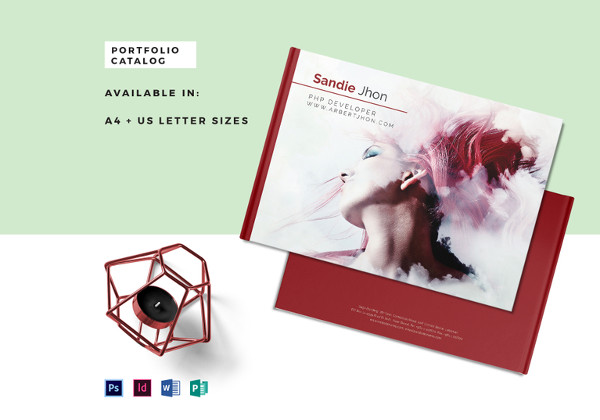 Download
Show off your hard work using the above portfolio catalog template that is completely editable and easily customizable. Edit with InDesign, MS Word, Photoshop, or Publisher and print absolutely anytime and anywhere whether commercially or at the comfort of your own home. These portfolios are of great help as it saves you the time and effort of not having to create one from scratch always.
Bi-Fold Business Brochure InDesign Template
Download
Try this attractive, tri-color template that comes in a bi-fold format, for your marketing and promotional needs. This fully customizable template comes with standard fonts and license as well as easily editable layouts and graphics files. Check letterhead templates for more. All you have to do is download this template, edit it with the best software that you think is suitable and voila, it is ready for your use! It is that simple.
Weekly Special Flyer Template
Download
A weekly special flyer template is used to show if there are any special offers or discounts for the weekend only in a mall or store. This could also be at a restaurant or hotel for food, beverages, etc. Get this professionally designed flyer template for promoting the weekly specials of your establishment. Instant download anytime, anywhere, and edit it in the way that suits you the best.
Chalkboard Poster Word Template
Download
Checking out for the coolest poster for your open bar so you can promote your offers and discounts? If you're looking for an eye-catching poster for your bar, then download the above chalkboard poster template. This template is designed to give you that smooth and approachable vibe. It is definitely an eye-catcher and would attract enough crowd for your bar. Check it out now!
Multipurpose Trifold Brochure Template
Download
InDesign's Uses:
InDesign can be used for a variety of things. For starters, it can be used to create brochures, flyers, and posters at the comfort of one's home. It can also be used to create invitations, magazines, newspapers, tickets, portfolios, catalogs, letterheads, and the list goes on. There are many InDesign brochure templates for you to check out online, so that you will have a better idea on how to create the right brochure in case you are confused on which one to choose out of the lot.
It is quite interesting that InDesign can also be used to create an e-book and digital publications, that is how it gets easier to read online for the user. It is quite user-friendly and there are many ways on the internet you can use it for. As it gets updated from time-to-time, the latest versions are the best ones to use. Yes, some are not free, but once you purchase them, you can use them forever and you also get the updates regularly. In case you want to design coupons for an upcoming event, then you can use coupon templates in InDesign for creating the right and the most attractive coupons for your guests.
Research Poster Template
Download
A research poster is used to summarize the research done so that it can be publicized for the public to know. Use this cool blue template of the research poster for your next big research presentation. Such posters will attract a lot of audiences. You can check Adobe InDesign designs online to get a better idea on what to do. Download instantly anytime and anywhere.
Event Planning Flyer Template
Download
Event planning can be tough to plan which is why we recommend having this template at your rescue so that it will help you make a plan that will be of great help. Download this event planning flyer that has a neat and organized design that is pleasing to the eyes.
Multipurpose Portfolio Catalog Template
Download
The above template is a multipurpose portfolio catalog that can be used for any purpose in case you are looking out for a job and are stuck on creating a portfolio for the post. Download this template as it can be used for any project. One good thing that sets this template apart is that it can be modified in the way that suits the user best.
Corporate Magazine Template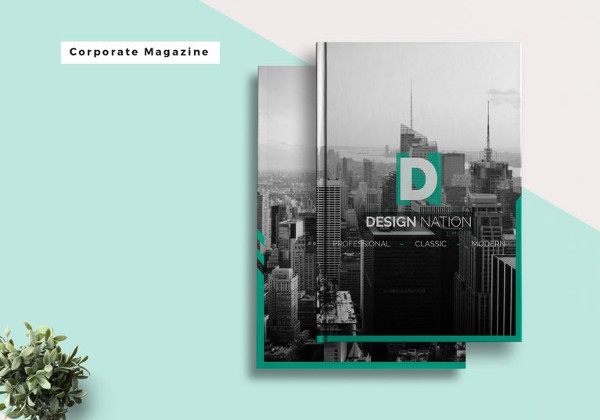 Download
The above template is a corporate magazine InDesign that will be of great help for you if you are creating a magazine for your media house. Use this recipe book cover template to feature your favorite dishes and food offerings. It is easily editable and customizable, so all you have to do is download and use it to the best of its abilities.
Recipe Book Cover Template
Download
Free Journal Templates
Coffee Journal Template
Dance Journal Template
Free Education Journal
Free Program Templates
Anniversary Program Template
Baby Shower Program
Free Rack Card Templates
Corporate Event Rack Card
Free Fashion Rack Card
Free Resume Templates
Sales Executive Resume
Simple Doctor Resume Template
Free Magazine Templates
Minimalist Look Book Magazine
Business Magazine Template
Free Card Templates
Baseball Card Template
Free Membership Card Template
Free Brochure Templates
Retro Multipurpose Bifold Brochure Template
Free Multipurpose Retro Trifold Brochure
Vehicle Data Sheet InDesign Template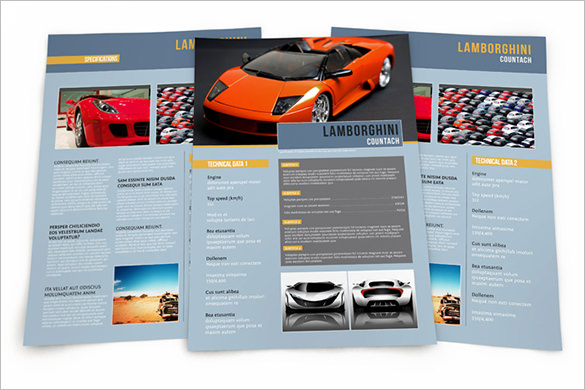 Free Colour Magazine InDesign Template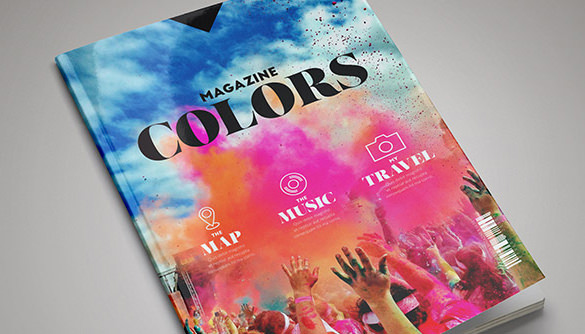 Free Brochure InDesign Template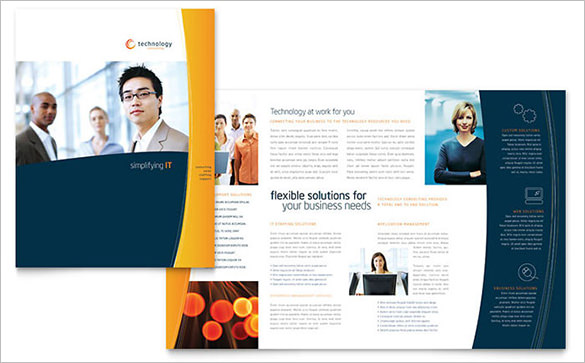 Free InDesign Template Download
Tri Fold Free InDesign Template
Corporate Free InDesign Template
Spa Trifold InDesign Template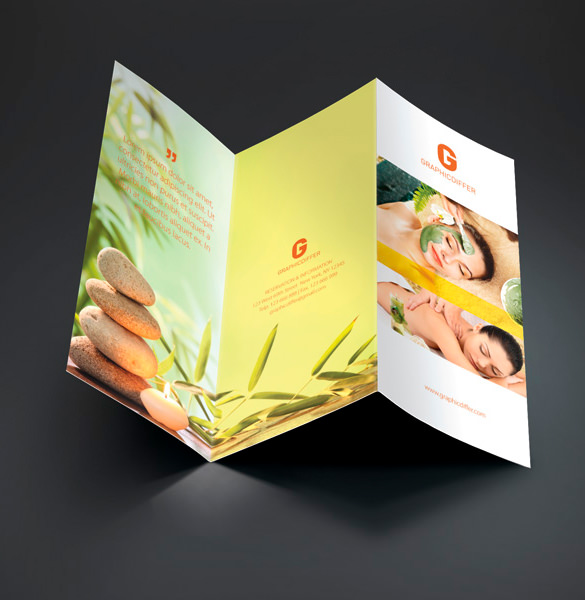 Free Flyer InDesign Template
Newsletter Free InDesign Template
Resume InDesign Free Download
Free Sample InDesign Template
Interior InDesign Free Template
Bifold Booklet Flyer Brochure InDesign
Free Resume Template for InDesign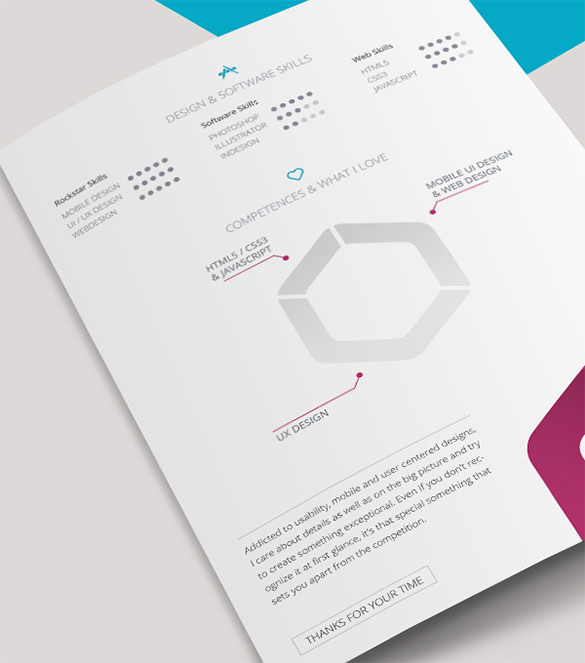 Free Pregnancy InDesign Template
Free InDesign Book Template
Free Insurance InDesign Flyer Template
Magazine Brochure InDesign Template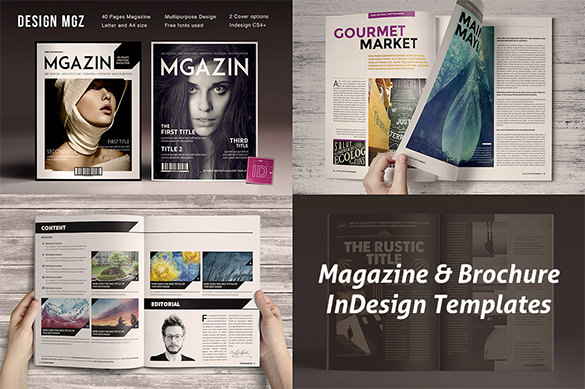 Free InDesign Portfolio Template
Art Catalogue InDesign Template
We have come up with a variety and vast list of templates that would cover almost all the InDesign presentation needs that you might need to use. These templates are easy to edit, so that you can work along with them effortlessly. There are many more preminum InDesign templates available on our website. Check it out!
InDesign templates will be of great help if you are searching for the right way to create anything that is on your mind. It might be tough if you are a newbie, so use these templates that will definitely be of great help to you, either for personal or professional use anytime, anywhere.