Icons
Web Icons – 500+ Free PSD, AI, Vector EPS Format Download
The history of Web Icons dates back to 1999, when these were used for the first time when Microsoft published Internet Explorer 5, which supported Web Icons. Initially Web Icons were used in Internet Explorer's bookmarks and were positioned beside the URL in the address bar if the web page was added in favorites. Today, whether or not a site is bookmarked, all browsers load Web Icons in their web address bar.You can also Download Icons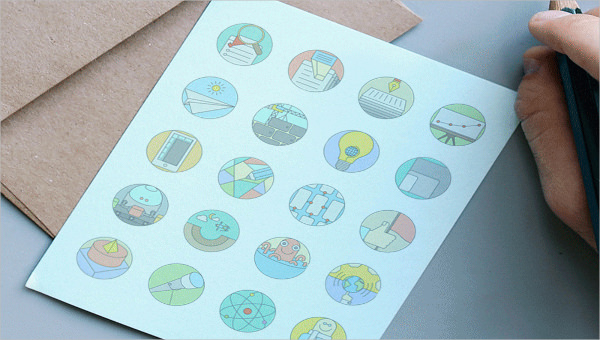 >

Get Familiar with the Nitty-Gritty of Web Icons

Web Icons are small pictures or iconic image that represent a website or program. These are extremely useful in window applications as a large window can be reduced to a small icon and the icon can re display the whole window with the click of the mouse button. You can find Security icons also.Web Icons are known in various names like:
Favicon – short for favorite icon
Bookmark icon
URL icon
Shortcut icon
Tab icon
Futuro Line Icons
Download
Doddle Style Web Icons
Beautiful PSD Web Icons
Flat Web Icons Set
Social Web Icons
Colorful Web Icons
Office Elements Web Icons
Simple Web Icons Bundle
Dark Web Icons Bundle
Colorful Web Icons Bundle
Web Icons With Red Background
Beautiful Web Icons Bundle
Beautiful Web Icons Bundle
180 Different Type of Flat Web Icons Download Instantly
Download Web Icons Bundle
Shadow Designed Web Icons Download
240 Beautiful Web Icons Download
Classic Series Web Icons Download
Flat Web Icon Set Download
Colorful Flat Web Icons Download
Modern Flat Web Icon Set Download
Management System Web Icons Download
Flat Line Web Icons Download
Navigating Web Icons Download
Download Flat Web Icons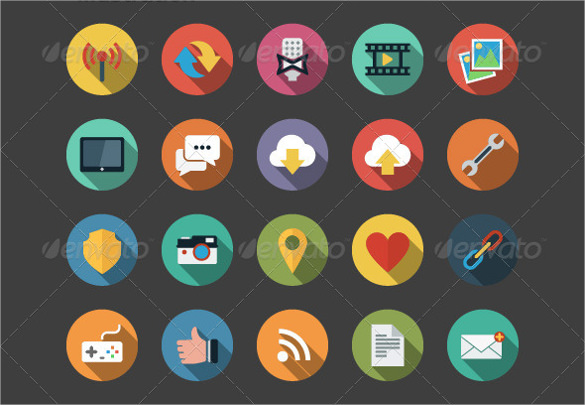 5 Coloured Web Icon Bundle
Different Web Icons Bundle Download
Modern Web Icons Download
Colorful Flat Icons Download
27 Web Icons Set Download
Muticolored Web Icons Download
> The Magic that Web Icons can create Long boring texts fail to grab the attention of the readers and convey the intended message. Even if the information is important or interesting, viewers often do not have the interest to go through the entire write up if it is not visually appealing. Colorful, bright, interesting and creative Web Icons make a website look inviting and have psychological effect on the readers' minds. They have the potential to draw attention and make readers read the web page's contents.You can also find Website Icons
>

How to Create Web Icons to Embellish a Website

There are a number of ways by which a graphic designer can create a Web Icon. The easiest one is to use an online tool. Firstly, an image should be created of appropriate size, preferably 16×16 or 32×32 pixels by using PNG, JPG or GIF format. However, Microsoft ICO format is recommended since it is supported by all browsers. Next, the image must be converted to .Ico format using free online services. The final step is to upload the image to your domain address.You can also find Free Icons
>

Create Stylish and Well Designed Web Icons

There must be conformity between the website and the Web Icons and also between the various Web Icons themselves. Divergent icons can make your website look clumsy and unprofessional. Icon designing requires elevated skill to unite a striking graphic design with necessary usability features. Web Icons to be used should have international acceptance and understand ability testing. Diverse types of icons can be used ranging from simple and practical monochromatic icons with emphasis on easy orientation to colorful 2D and 3D ones, which effortlessly stand out on the display screen, and contrast well with the background.You can also find Folder icons
>

Adding Additional Touch of Creativity in Web Icons

The shape of Web Icons must be well defined with clean outlines and easily identifiable, even on inconsistent resolutions. Giving a unique shape will distinguish it from other icons. The color of Web Icons should be such that it can be immediately distinguished and recognized by readers. Web Icons in motion is proven to have a powerful visual impact on viewers. Therefore, Web Icons can also be enhanced with iconographic motions like a rotation. Another advantage of kinetic icons is that they do not alter visual content like static icons and animated icons.And also you can find Google Drive Icons
>

Use your Creativity in Positioning Web Icons

As a graphic designer you are free to experiment with the placement of the icons to make a web page look even more appealing and attractive. Different places where a Web Icon can be put are.
Headers- Web Icons on headers are the first thing that visitors notice on a website.
Sidebars- Web Icons on sidebars highlight sections of the site that need more attention.
Feature lists- Use Web Icons to make insipid feature lists more eye-catching.
Between sections- Web Icons create a visually striking point of partition between different subheadings and segments.
>

Identifying and Implementing the Art of Spacing

Spatial management of Web Icons is necessary to give a professional and organized look to the webpage. Even with budding display systems like scrolling screen displays, Web Icons must remain constant in appearance and function.You can also find Fire Wall Icons.
>

Size of a Web Icon does Matter

Using different sized icons can produce more animated and engaging effects. Be it large or small, icons have the potential to create visual appeal. However, a minimum of 16×16 pixel version should be used. To ensure that users see a properly scaled icon when they drag bookmarks to their desktop, it is better to use 32×32 or 48×48 versions. Although 64×64 and 128×128 icon sizes are also common, details are often lost or icons gets fuzzy while downsizing icons of these sizes. Certain restoring and touch-up work becomes necessary to amend this.You can also find Web Design Icons
>

Know How to Add Web Icons to a Site

There are two commonly used methods of adding Web Icons. The first and preferred method is to use the re1 attribute value icon and to define the meaning of the value by means of a profile. The second method works on the principle that most Web Icons are placed in the directory that contains the homepage. It is not required to have several occurrence of the same Web Icon on one website. Even if Web Icons are not linked within Hypertext Markup Language, some browsers still find and display it if the Web Icon is in the root directory. However, it is not advisable to depend on this method.
>

Limitations and Problems Linked with Web Icons

It is difficult to create Web Icons that work effectively everywhere. Firefox does not support all sizes and uses the last PNG icon it finds. In mobile phones, Apple iOS does not support non-square icons. Web Icons often create extra traffic and lead to slow loading of webpage because of its frequent searching on the same location. Nonexistent Web Icons can also create unnecessary 404 entries in the server. Also, many older browsers fail to load new Web Icons automatically.
More in Icons
| | |
| --- | --- |
| 23+ Free Vector Icons - Free PSD, Vector AI, EPS Format Download ... | 20+ Contact us Icons - Free AI, Vector, EPS Format Download Free ... |
| 1220+ Mouse Icons - Free AI, Vector, EPS Format Download Free ... | Free Icons – 500+ Free PSD, AI, Vector EPS Format Download ... |
| 19+ Social Media Icons - Free PSD, AI, Vector, EPS Format ... | 11+ Free Flat Icons - Free PSD, Vector EPS, AI Format Download ... |
| Fashion Icons – 1244+ Free PSD, AI, Vector EPS Format Download ... | 22+ Heart Icons - Free PSD, Vector AI, EPS Format Download Free ... |