The beach is a common getaway place for people of different ages. Kids love to play in the sand, teenagers like to gather with friends and enjoy beach parties, and adults just want to relax and mingle with their colleagues while appreciating the view and the sound of the waves.
Now, imagine getting a market that big. Maybe this is one of the reasons why a lot of establishments chose to do business on areas at the beach or near it rather than compete professionally in the urban jungle. There are a lot of opportunities that are just waiting to be tapped in this area. If you are to open a business at the beach, an appropriate and effective logo for your business must be selected from a sea of logo designs available.
 Free Download Beach Logo
Download
Summer Beach Logo
Download
Beach Logo Template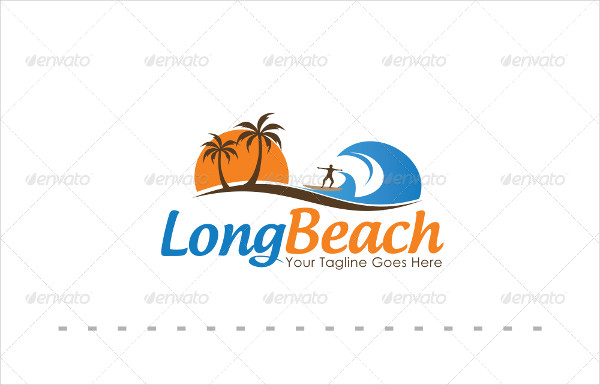 Download
Beach Home Logo Template
Download
Palm Beach Logo
Download
The Beach Aesthetic
Since your business will be at the beach, your logo must be able to connect with the surrounding that you are currently at. You should always make your guests and clients feel like it's summer all year round. Aside from our beach logos, we have summer logos where you may select your business's logo from. Remember that your logo will greatly affect how your business is being perceived.
Beach Items to Help Get the Aesthetic Targeted
A few of the items that you may consider adding to your business logo if you are to put up a shop in the beach or anywhere near it are as follows:
Nipa huts
Palm trees
The sun
Coolers
The sea view
Surfboards
People having fun under the sun
There are a lot more items that you may include in your logo. Just make sure that they are all cohesive and your logo still looks simple and understandable. The colors that you are to choose for your logo also matters as it will affect the overall impact and appearance of your business logo.
Free Beach Logo
Download
Beach Wave Logo
Download
Real Estate Beach Logo
Download
Beach Restaurant Logo Template
Download
Who Can Use Our Beach Logos?
Anyone can actually make use of our beach logos depending on the purpose of usage. If you think that it is beneficial to anything that you are currently doing, then feel free to download our available beach logos.
Nonetheless, these businesses will primarily and most likely use the logos that we have
resorts (we have available resort logos ready for download),
restaurants.
surf schools.
bars, and
beach Houses.
Any businesses near the beach or at the beach can fully utilize the use of our logos. Make sure to use the logo that is appropriate for your business.
Advantages That a Beach Logo Can Bring
People tend to remember things more if they have seen it visually more than just reading it or looking at it through text. Having a beach logo—a great one, so to speak—will make your business more memorable. As it is remembered, people who have already went there can suggest their friends and families go there as well.
You can be known not only at the beach where your business is at but also on other places, especially today where social media is very active in promoting destinations and places of interest. Make sure that you beach logo stands out so that your business will be represented better.