Logo
37+ Company Logo Designs
A company logo signifies a company's existence. It gives fame just by being able to see the logo itself. Defining a logo, it is a symbol commonly used to identify the company itself. By being able to recognize a company logo itself, people will be able to quickly tell the name of the company.
Here, we share some company logos to give you some ideas on how to make your own. We also share a brief discussion on some company logos you can use, and we also share some ways to make your own logos as well.
Gaming Company Logo Template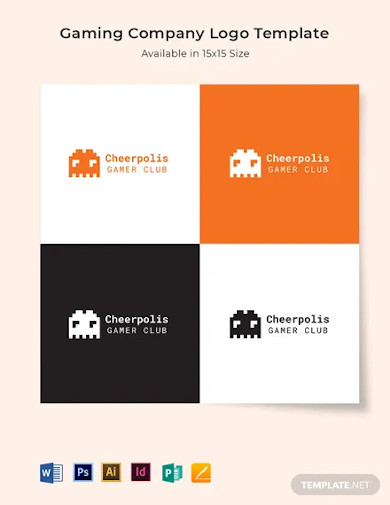 Digital Marketing Company Agency Logo Template
Company Logo Badge (Round Badge) Template
Moving Company Logo Template
Construction Company Logo Template
Theater Company Logo Template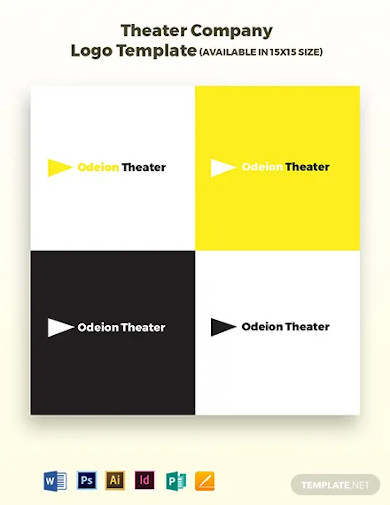 Global Company Logo Designs
Global Technology Company Logo
Global Oil Company Logo
Fitness Company Logo Designs
Free Fitness Company Logo
Download
Insurance Company Logo Designs
Life Insurance Company Logo
National Health Insurance Company Logo
Insurance Company with Umbrella Logo
Royal Company Logo Examples
Royal Photography Company Logo
Importance and Tips in Your Own Company Logo
The main purpose for downloading and using company logo templates is to give users the idea on how and what kind of company logo they should make. Other establishments may focus on medical needs, which means they should use medical-related symbols for their logo. Hotel establishments should focus more on hotel symbols for their logos.
Having a business logo is also important because being able to obtain a logo signifies that you are a stable company and customers will feel more secured when doing transactions. There are different types of company logos you can use depending on your establishment or your target market. For example, event company logos focus more on creating an event-style image to attract customers or to tell them just by seeing the picture that they are an events company.
Being able to design your own logo is important, and here, we also share a few tips on how you can create your own company logo to make them look attractive and at the same time simple and not a burden for you to invest your time on. Keep these tips in mind to ensure an effective logo:
Color – An important factor to having your own logo is color. Color is everything when you want to create attractive logos. You don't want to make them too colorful that may end up too disturbing to look at and you don't want it too dull for your logo to look boring.
Something easy to remember – You would want to be recognized right away when people will look at your company logo, which is why you would want to have an image that can easily be remembered.
Hiring a Graphic Designer
We offered some tips in creating your own logo, but if you think you don't have the time or the artistic skill to make one (or even risk making one), you can ask someone to create the logo for you. You can ask designers to create you one which most designers offer at an affordable price. Here are some tips in choosing a designer to create a logo for you:
View their Portfolio – It is always best to view a designer's portfolio before using their services. You can check if he or she has a small or large portfolio as it determines their expertise and number of clients they have.
Ask from friends – It's always helpful to ask from friends who are also business owners of either small or big companies. You can ask them about their logos, how they were designed, and who designed them. You can also ask how much the designers gave them for specific or premade designs.
Usually corporate company logos cost more when you let someone design one for you because corporate logos are usually used on a bigger scale and need to be more creative than your usual logos. You can always negotiate with the designer in terms of lowering prices if you think what they are charging you is too expensive for a small business company logo or you can tell them to make a less intricate, less expensive design.
Or, better yet, download from our archives.
Construction Company Logo Designs
Building Construction Company Logo

Real Estate Construction Company Logo
Construction Company Logo Design
Download
Construction Development Company Logo
Retro Company Logo Designs
Retro Production Company Logo
Vintage Retro Company Logo
Download
Abstract Retro Company Logo
Download
Free Company Logo Examples
Free Insurance Company Logo
Download
Movie Company Logo Designs
Movie Trading Company Logo
Movie Production Company Logo
Media Production Company Logo Design
Different Foundations for Logos
There are different kinds of logos you can use depending on what kind of establishment and market you are planning to target. Below are some examples of elements, objects, or images used as foundations for various logo designs. You can also use these types of images and objects to create a foundation for your logo artwork. Some basic logos include the following elements:
Outlines of buildings – These are commonly used as foundations for construction firm logos, commercial buildings, and real estate company logos.
Rolls of films – These kinds of objects are commonly used as foundation for logos for film studios, cinemas, and your everyday, run-of-the-mill multimedia logos.
Abstract letters – These are commonly used as foundations for corporate company logos, personal watermark logos, and graphic company logos.
Retro fonts and outlines – These designs are commonly used as foundations for restaurant logos, commonly for food and hospitality establishment logos.
Cameras or camera lenses – Camera and lens outlines are commonly used as foundations for photography group logos and camera shop logos.
Film strips – film strip outlines and images are also used as foundations for production company logos and video-editing establishments.
Weightlifting equipment – Gyms and other health- and diet-related establishments use weightlifting equipment images or outlines as source for their logos.
Basic Imaging Software to Use for Designing Logos
If you do plan to create your own logo, there are different software programs and online photo-editing software you can use to make your designs. Here are some well-known programs you can use to create your logos:
Adobe Photoshop – If you know how to make basic-to-advanced photo manipulation and photo editing, you can use Adobe Photoshop. This software program can give you all the tools you need to create your own logos and is the go-to tool for most artists.
Online photo-editing programs – You can also download or use online photo-editing software programs to create your own logos. Take heed, though; they might not be able to reproduce the same quality as standard photo-editing software like Adobe Photoshop or Illustrator.
You can also check our website if you need more company logo designs to help you create your own company logo. Our website also offers information on different templates you can use to create your logos. We also share information on when to use such templates to create your own artwork.
Before downloading any template or information, be sure to check out any download restrictions set by the template publisher or author. Besides from tips on making your own logos, we also provide templates for packaging designs and brochures, which you may need for marketing purposes.
Travel Company Logo Designs
Free Travel Company Logo
Download
Travel Company Logo Design
Travel Agency Company Logo
Travel Management Company Logo
Electrical Company Logo Examples
Free Electrical Company Logo
Download
Electrical Equipment Company Logo
Business Company Logo Designs
Small Business Company Logo
Real Estate Company Logos
Home Real Estate Company Logo
Real Estate Company Logo
Real Estate Development Company Logo
Download
Creative Company Logo Designs
Creative Event Company Logo
Free Creative Company Logo
Download
Creative Construction Company Logo
Cleaning Company Logos
Cleaning Services Company Logo
Free Cleaning Company Logo
We use company logos for a number of reasons, but there are just some instances why company logos matter in your business. It can change the way you attract customers alone by having a company logo. Here are some reasons why company logos matter in your business:
Great first impressions – You can create a good impression on your customers if your company has a good company logo, making it a legitimate business with which to make transactions. Making first impressions is always important as it is the "make or break" of every company to gain a loyal following.
Main attraction – Customers go out in search for new companies that have the products they need. Since most people are visual, they usually check out companies or brands that have appealing logo designs as it establishes that companies with great logos also have great products.
Stand out – Companies with appealing and creative logos stand out and are able to attract more customers.
Trustworthy company – Being able to have a unique logo will help your company stand out and over time will help attract customers, not only through your products but how trustworthy your establishment will be. People will be able to tell the quality you deliver just by looking at your company logo, which makes it significant to have a creative and memorable company logo.
Logo Design Styles
Now we know all about getting and reasons why it is important for businesses and other establishments to get their own logos. We will also be sharing a few logo design styles to help you pick out the best style for your company logos. Here are some design styles you can use:
Text Style Designs – These types of designs compose of pure text to be used as a company logo. Most establishments who use this type of designs are commonly food establishments.
Lettermark Designs – This design is composed of letter initials of your company, which is also a great way to be creative with your company logo and make them look unique.
Brandmark Designs – This design focuses purely by displaying a main image or object as your company logo. No need to place texts for people to identify the company. This is also another way to attract customers and make creative logos.
Text and Symbol Combination – These types of design styles combine both text and symbols as logos. These are commonly used in boutiques and food and beverage establishments.
Emblem Style Designs – These types of designs are commonly seen on automobile logos and other business company logos. Designs types like this one displays text inside a specific object or image, which makes the whole logo. These are also used in schools and medical establishments. This design style is also used for electronic companies as well.
In the end, creating and using logos are important if you want to create great first impressions and extend your company's reach and influence. Our website also provides different templates and logo designs if you need more sources.