Vintage restaurant logos are an awesome choice if you want to try something different your restaurant logo design. This type of logo can create a retrospective and classic feel visually. This is a switch from the usual trendy design that we see on a regular basis. So if you want a logo that will create a unique and constructive way people want to see, then these retro style logos are for you.
663+ Restaurant Templates in PDF, Word, Excel, PSD, Google Docs, PowerPoint, InDesign, Apple Pages, Google Sheets, Publisher, Apple Numbers, Illustrator, Apple Keynote, Google Slides, HTML5 - START DOWNLOADING
Ice Cream Logo Design Template
Grand Hotel Logo Template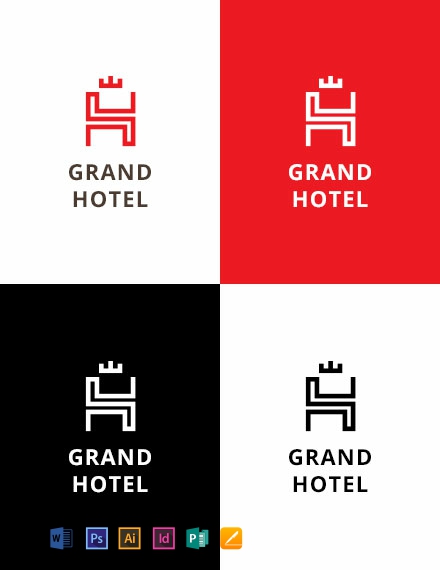 When it comes to stunning logo collections, we have one of the best designs available on the Web. These are also created by our talented and distinguished designers. So impress the public and draw them to visit your restaurant by downloading these logos that we offer. There are more samples you could check out below.
Vintage Fast Food Restaurant Logo
Download
Vintage Restaurant Vector Logo
Download
Vintage Greek Restaurant Logo
Download
Vintage Sea Food Restaurant Logo
Download
So You're Looking for Some Vintage Restaurant Logos . . .
When it comes to choosing a logo that will match what your restaurant offers, there are numerous ways to consider before making a final decision on your overall logo design. Keep in mind that your logo serves as a representation of your business and yourself as well. In here, we offer not just typical logo designs, but logos that will surely fit to what you are looking for. We made it this way so that it will be convenient for customers to choose their ideal design.
Vintage Sea Food Restaurant Logo is ideal for a seafood restaurant that offers fresh and raw seafood (among other meats). Whether you're offering fish, squid, crab, shrimp, or any seafood variety (more expensive tuna, perhaps!), this design will make a great choice. A taste of authentic seafood with a touch of class.
Vintage Greek Restaurant Logo goes great for Greek food restaurant owners out there. Time to step your restaurant logo with this Greek logo with a touch of vintage design. Surely, customers will be drawn to your restaurant by this.
How about a mixture of contemporary and retro in one design? Awesome, right? Vintage Fast Food Restaurant Logo is perfect for your burger place or your millenial-inspired themed diner.
For cafe owners out there or planning to open one, time to make your cafe restaurant into a place filled with memories. Vintage Restaurant Cafe Logo brings just that and more!
For a more specific logo design for a hotel and restaurant, we also offer Hotel and Restaurant Logos that are ready for download.
Vintage Restaurant Logo
Download
Vintage Restaurant Cafe Logo
Download
Vintage Sushi Restaurant Logo
Download
Final Word
We all know how important it is to have an appealing logo design for your restaurant business, something that people will always remember and will associate to you and to your business. Restaurant logos play an essential role in this matter. A lot of restaurant owners are looking for a design that can entice potential customers. That is also our reason why we've come up with this collection of vintage restaurant logos. The designs we have are surely uncommon and indeed exceptional.
These logos apart from the usual usage can be utilized in many ways. You can make use of these as a great design for your business banner or website and can be used as a tarpaulin design and placed outside your restaurant, depending on what way you will make use of it. These are for everyone to download too.
These banners can be printed, easily and you can edit them as well. There are so many logo designs that are available for download on our page. We also have bar logo designs, free business logos, and a lot more. So when it comes to ready-made logos, our collection is the answer. Download a copy for your growing business now!