Logo
32+ Vintage Logo Templates – PSD, PNG, Vector EPS
We can label different products, packages, and even services in different ways. A common method for labeling which most of the pubic use are logos, as it is also a source of branding which you can use to attract customers or potential customers to the services available. Logos are also commonly used to signify the company itself, letting the public be aware that a certain material or service being branded with a specific icon or logo belongs to a specific company or establishment.
Here, we share some vintage logo templates for you to use to create your own logo without making it from scratch and, therefore, saving you the time. You can also alter these types of templates and replace them with your own details. We also share a brief description on some of the templates to show you where these types of templates can be used for. By being able to use different types of logo designs, you can be more creative and make a more appealing logo as well. You can also check out our website for different types of service logos.
Vintage Batman Logo Templates
Black Batman Logo
Batman Comic Logo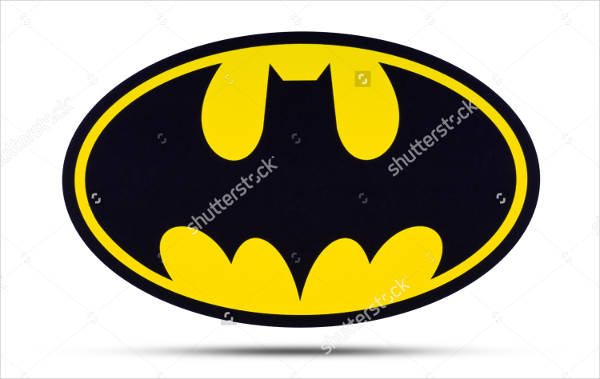 Vintage Company Logo Templates
Airline Company Logo
Company Brand Logo
Download
Car Company Logo
Vintage Photography Logo Templates
Photography Blog Logo
Photography Club Logo
Photography Lens Logo
Vintage Website Logo Templates
Website Browser Logo
Website Circle Logo
Download
Website Development Logo
Vintage Construction Logo Templates
Construction Building Logo
Construction Grid Logo
What Are Logos?
Logos are symbols used by an establishment, group, or someone who would want to place ownership over a certain material or service through placing labels or images signifying ownership. Logos are commonly placed on product packages or on the product itself.
Logos tend to be useful in increasing a businesses fame by seeing the logo a number of times. Once people can already familiarize a logo, they can already tell from which company a certain product belongs to without even looking for the company name.
Generally, a logo's main purpose is to attract customers, especially if the designs your logo has are attractive and stands out from the others. Being able to have a great logo design helps you build a good reputation to the public by also being able to provide high quality products.
Why Are Logos Important?
Being able to have a logo is very important because, it is one of the most highly regarded methods of branding or advertising and is also one of the most common methods of being able to expose your establishment, product, or service to the public. Being able to create a logo also builds the company's reputation.
With logos being important, so to are the designs you place in your logos as being able to place attractive designs will help attract potential customers or clients. You will also have to take heart of what your design will contain, like the different fonts you may use, the colors you will apply, and the symbols, objects, or pictures you will be making as your logo.
Where Can You Place Logos?
You can place your own logos in different places and on different materials. For starters, you can include your logos on your product packaging, which most customers or potential ones will see. You can also include logos on invitations you may make or include them in your business cards.
You can also include your logos in your poster, banner, or billboard designs. This way, you can also advertise your company through using your logos. Specifically for vintage type logos, these types of logos are more useful as decorations for invitations and logos for entertainment types of establishments.
How Vintage Logos Can Benefit You
By using the templates our website has, we can help you save time from creating your vintage style logos from scratch and help you finish making your designs faster by adding your own finishing touches, changing small details, or altering the design itself to create a better one. Having vintage logos can also help graphic designers create vintage-themed designs using the templates available or use them as sources or foundations to create such designs.
Using vintage logo templates also helps event designers with creating different types of designs for vintage-themed parties like creating invitations, souvenir and gift designs, and backdrops. You can also use vintage logos as a foundation for making company designs, commonly construction firms have creative logos which you can incorporate vintage designs with.
Different Types of Vintage Logo Templates
There are different uses for the vintage logo templates available on our website. Most are very flexible wherein you can use them for different purposes. Below are some examples of the different vintage logo templates you can use to make more creative and unique designs:
Vintage Batman Logo Templates – You can use these types of vintage logos if you want to apply a Batman-themed, vintage-type logos as your designs for your invitations or for specific events.
Vintage Company Logo Templates – These types of vintage logo designs are commonly used for company logos with its abstract nature. Some vintage company logos may look more creative depending on what the company's main establishment is about.
Vintage Photography Logo Templates – If you want to use vintage-themed designs for your photography watermarks or company logo, then this is the vintage template you should use. The template focuses more on applying vintage fonts and borderlines as the main design.
Vintage Website Logo Templates – You can use these types of vintage templates as website icon designs which most designers use these days. Using vintage-themed icons as website logos will also help make your website have a minimalist design yet an artistic approach.
Vintage Construction Logo Templates – Construction firms are commonly known to have creative looking logos which you can apply vintage themes to create an even more attractive logo. Usually, construction firms mostly have vintage-themed designs, especially the ones that have been in the business for a long time.
Vintage School Logo Templates – Schools and school organizations also use vintage-themed designs for their logos which make vintage school logo templates useful when making such designs. They commonly have retro colors or have vintage overlays which you can use or alter.
You can also check out our website for different business logo templates or company logo designs.
Vintage School Logo Templates
School Bus Logo
School Council Logo
Download
School Education Logo
Flower Shop Logo
Download
Flower Text Logo
Vintage Gym Logo Templates
Gym Challenge Logo
Vintage House Logo Templates
House for Sale Logo
House Music Logo
What a Vintage Logo Should Contain
It is important to know what a vintage logo should contain so that you will be able to create vintage-themed logos in your future projects. A great source to find out on what details these types of logos contain is through our website where we can provide you with different types of templates which can be a good reference to create your own designs. Below are some details you should consider when making you vintage related designs:
Theme – You should be able to match your designs with the theme in mind. Specifically, with vintage logo themes, you would need to create vintage related designs and apply vintage decorations as well to make them look more unique and attractive.
Content – When including details in your designs especially when you are making posters and require to place in details in your designs, you will have to make creative looking designs without overpowering too much on the designs that may cover up or ruin important information or details in your posters, banners, or billboards. When placing content in your designs, you should include the location, time, date, and other details like what to bring or wear.
Good Reference – When making vintage-themed designs, you must also have a good reference for it to give you good inspiration on how to create your work. Our website is perfect in giving you such references for you to use and at the same time, give you different information on where you can use such templates, how, and why you need the specific templates. When downloading templates, please check the download links for any restrictions made by the owner.
Colors – You should also be able to place good colors in your designs to make them look unique and have more appeal for viewers or readers to look at them. You wouldn't want to have designs with too many distracting colors that may hurt their eyes or make your designs look bad. Specifically, for vintage-type logos, you should be able to find neutral to dark colors when making your designs. Placing neutral colors to dark ones will make the details in your designs look more readable, especially for posters, billboards, and banners.
You should also be able to note before starting to do any editing that you have all the correct software and your computer should be at its maximum performance level for you to create the appropriate designs.
You can also check out our website for different kinds of photography logo templates if you want to apply different types of photography related decorations or themes in your designs or if you plan to make a photography-themed logo. You can also download our best wedding logo designs if you want to incorporate different kinds of wedding-themed decorations in your designs or use them as logos.
Vintage Jewelry Logo Templates
Jewelry Crown Logo
Creative Jewelry Logo
Vintage Restaurant Logo Templates
Restaurant Bar Logo
Restaurant Fast Food Logo
Restaurant Menu Logo
Vintage Medical Logo Templates
Medical Clinic Logo
Download
Real Estate Logo Templates
Real Estate Agency Logo
Real Estate Development Logo
Flat Real Estate Logo
Vintage Tattoo Logo Templates
Tattoo Studio Logo
Superman Tattoo Logo
Download
Butterfly Tattoo Logo
Difference Between Using Vintage Type Logos from Normal Logos
Being able to use the different types of vintage logo design templates has its advantages than using normal logo templates. An advantage includes being able to automatically apply vintage-themed decorations, borderlines, overlays, and other vintage effects to your logo designs without having the effort to create your designs from the beginning saving you more time and effort in designing.
Another advantage of being able to use vintage logo templates is how easy the availability of the templates are in our website from finding specific templates from different websites. This will be able to help you save time from searching for such templates as well. Using normal logos in your designs don't help much in attracting potential customers or viewers to whatever you may be advertising for or decorating your products with.
Another advantage of being able to use vintage logos rather than normal ones is the extra creativity you can set forth when making your designs. Normal logos are just comprised of simple decorations and colors, while a vintage logo design will contain as much colors as it needs to create a vintage-related design, as well as also being able to use intricate shapes or objects to add to your designs which can attract more viewers.
Finally, a vintage logo design is flexible, which means you can use these types of logos for different types of occassions, programs, promotions, or ways to brand your company. This will greatly save you time from searching other websites which may not have the templates that we may have for you.
You can also check out our website for different types of customer service logos if you are specifically looking for customers service–related types of logos which you can use for businesses that focus more on customer service like BPOs. You can also download and use different kinds of electrical logo templates if you want to specifically search for electrical-themed related logos which are commonly used in the energy, electronics, and hardware businesses. This is to help you save more time from creating such themes manually.