Logo
9+ Education Logos
It is, without a doubt, a fact that children need to grow up knowledgeable. They don't need to be very smart but just enough to learn the most essential things in life. They need to learn to be independent to prepare them for the future where they will be able to function as a person without always relying on others. They should also learn to build confidence because as they grow up, they may constantly need to interact with others, and that would also help them mature psychologically. But the most important thing that they should learn are good manners because good looks and being smart mean nothing if you have a negative personality.Parents may choose to have their children enrolled in school, but for those who find it expensive, they may also choose to have their children homeschooled, which requires extensive dedication to be able to effectively teach your children. For those looking for school-themed templates, check our our collection of School Logos here on our website.
Education Institute Logo
Education Logo Set
College of Education Logo
Agriculture Education Logo
World Education Logo
Benefits of Homeschooling
The parent gets to control what the children will learn and when they will learn it.
You can show your children that learning is not boring but exciting.
Your children may also be protected from negative influences they may encounter outside from home.
The teaching process becomes more effective by interacting with your child on a one-on-one basis.
You can easily nurture your child's talents and hobbies to help them grow with confidence and self-esteem.
You can also share the joy of teaching your children with your spouse.
Disadvantages of Homeschooling
You may required to spend the entire day with your children for several times a day.
You may also need to justify to other people who oppose your decision in homeschooling your children.
You may need to deal with the frustrations of your children being "behind" sometimes.
You may have to seek advice from other homeschooling parents on how to make the teaching process effective.
And you may be required to do some research on curriculum programs that are appropriate for you and your children.
If you're looking for templates that you can download for free, check out our collection of Free Logo Designs.
Education Business Logo
PSD Education Logo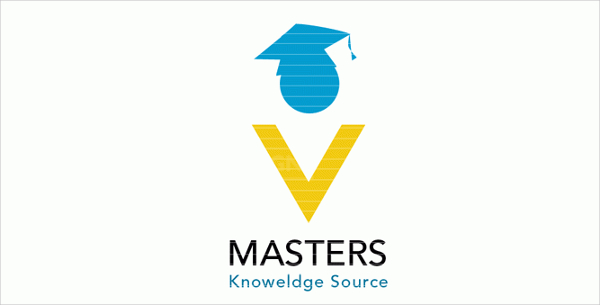 Education Tree Logo
Download
Education Vector Logo
Making an effective education logo
Relevance of the design with the institution. The design itself including the colors should go hand in hand with the motto of the school.
Look at the logo through the customer's perspective. You are making the logo for the benefit of the organization, but you will need to think how your logo can attract the attention of prospective clients to be able to gain those benefits.
Keep it as simple as possible while also making it eye catching. Simplicity includes all elements of the logo—the design, colors used, font, and the size.
Make a logo that will stand the test of time. Make it memorable that even the next generation can still identify the company based on the logo.
These logo templates can be easily accessed and downloaded by anyone with good internet connection, and you may choose to download it in either PSD, AI, or Vector EPS formats, depending on which one suits you best. These templates are also fully editable to give you the freedom in making the necessary changes that fit your preferences.
For even more logo templates on school and education, also check out our collection of College Logos.