Construction companies have become bigger over the years, especially with the improvement in technology. Different companies try to outdo each other with the quality, durability, and time efficiency of their constructions. Another factor that gets involved in their competition is the cost effectiveness, without compromising on the quality of their finished products.
On a different side of the topic, a logo, or sometimes called a logotype, is a recognizable graphical mark used to identify a company, organization, or a brand. It is one way for a company to be differentiated from its competitors. And to save you the hassle, we have an entire collection of logo designs for you to choose from.
131+ Construction Business Templates in PDF, Word, Excel, PSD, HTML5, WordPress, Google Docs, PowerPoint, InDesign, Apple Pages, Google Sheets, Publisher, Apple Numbers, Illustrator, Apple Keynote, Google Slides - START DOWNLOADING
Vector Construction Logo
Download
Company Construction Logo
Download
Business Construction Logo
Download
Building Construction Logo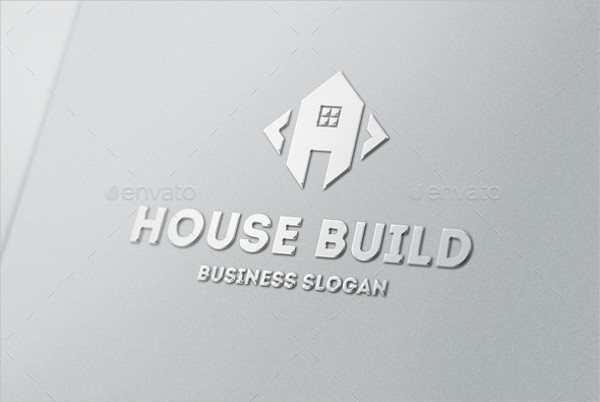 Download
Real Estate Construction Logo
Download
City Construction Logo
Download
The Importance of Having a Logo
A logo can build an initial trust from the customers toward the company, and it leaves them with a first impression of the company.
A logo can show a company's professionalism and stability, and it informs the customers how good and determined you are at what you do.
 A logo that is consistently used can help in retaining clients because people remember better from what they see than from what they hear.
A logo can help your company stand out from the competitors, which can help in drawing new customers.
A logo can help in promoting the company by giving the people an abstract idea on what the company is about.
For more logo templates to choose from, you may check out our collection of company logos.
Designing Logos
Think about the competition. Get ideas from them and learn the factors as to why their logos became recognizable, but do not copy their design.
Learn to ask questions and advice from experts, and you may also research on the Internet for tips from the experts. If you are making a logo for company, ask the people in charge on their preferences for the logo.
Choose your font type carefully. Take time to do some research and try out different options before making your final choice. A rule to the use of fonts is that is should look appropriate to what the business is about.
One of the most important rule when making logos is to keep it simple. The easiest way to this is to make a rough sketch of your idea, then subtract elements if the design looks crowd. Just make sure not to overdo the design.
Have an idea on the different psychologies on designing a logo: the psychology of shapes and the psychology of colors. Shapes and colors have their own meanings, and it is highly recommended that you take note of these and apply it on the design.
Creative Construction Logo
Download
House Construction Logo
Download
Architecture Construction Logo
Download
Why Use Our Logo Templates?
These logo templates were selected from among the best all over the Internet and were designed by creative and talented graphic artists from around the world who aim to provide their customers with eye-catching logo designs. These templates can be accessed and downloaded easily and for free; and you have the option to save it in either PSD, Vector AI, or EPS format, depending on which one suits you best. These templates are also highly compatible with most photo-editing software in the market and are fully editable to provide you with the freedom to make the necessary changes.
If you are in a real estate agency, then don't hesitate to check out our collection of real estate logos. But if you couldn't find what you were looking for on this page, then scroll down to the bottom of this page and check out the links to some related contents found on this website.