We all know there is a certain meaning behind the brand logos we mostly see. Sometime there are special symbols and shapes used in a logo to bring out a certain meaning. Today we are specially going to talk about sphere shaped logo that you see very often.
Sphere signifies closure, unity and harmony. And any brand would want to associate themselves with such symbolism. If you have a logo design assignment pending and you think that you would like to create a sphere shape logo, we have few inspirations for you.
Digital Sphere Logo
Download
The logo here is of Digital Sphere but you can take inspiration from the logo to create a sphere logo design. This one has an interesting color combination and the design in total goes well with the name of the brand.
Company Sphere Logo Template
Download
This Sphere logo looks perfect for a sports brand as the logo. This template comes in 100% scalable vector file and is fully customisable. If there is any kind of change you want to make, you can do that in Photoshop.
Data Sphere Logo Template
Download
Abstract Sphere Logo Template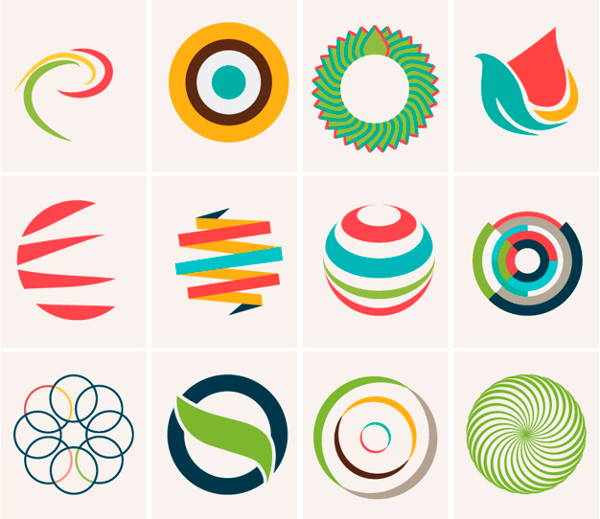 Download
The bundle here provides excellent ideas for using sphere in multiple ways as a logo templates. You can certainly take inspiration from here.
Spiral Sphere Logo
Download
The logo design here looks unique and creative. It is a minimalistic design in monochrome and makes for an attractive logo design.
Sphere Vector Logo
Download
Sphere Logo Designs
Download
Another colorful sphere we have here. This one comes with a gestalt effect. A gestalt effect is a pattern put up in a way that you perceive it more than the sum of its parts. Using gestalt works well with logo designs and also give a certain edge to the design. If you are interested in sphere logo you can always combine it with a gestalt.
Corporate Sphere Logo
Download
Here is a bundle of sphere shaped logo that you can use for corporate branding. The look formal and easily be used as a logo for a corporate house. They are easy to design and also easy for the target audience to register.
3D Sphere Logo
This logo design clearly looks like it has been inspired from the Mozilla Firefox design and you can also draw inspiration from it to create your own logo design.
Modern Sphere Logo
Download
The logo here uses different colors and do not follow the same color scheme, in fact the color is changed as per the background the logo is used on.
Colorful Sphere Logo
Download
This logo here, is slightly different from the rest of the given logos. The logo is not in the sphere shape, instead the design is in the shape of X. The logo uses the element of sphere shape to form the X. The idea works well and you can try the same for your brand if you desire.
Sphere Speech Bubble Logo
Download
Another colorful sphere that looks perfect for a kids' product branding.
We hope you like the approach and would be willing to apply it white commencing your design project. There are some popular brands that have sphere logos (Filmax, ABC, CBS, Vattenfall, Firefox) and we suggest you to try it atleast once to give a minimalistic yet distinct visibility to your brand.