Logo
18+ Cowboy Logos – Free PSD, Vector EPS, AI, Format Download!
The cowboy culture dates back to centuries but it still doesn't seem to diminish. With millions of fans, Cowboy attire, language and movies are still in fashion! The sole reason cowboy logos are a hit is because cowboys signify hard work, honor, independence, courage, strength and freedom. Just the qualities all of us strive for in this day and age.Depicting sheer masculinity, it is a great idea for logos. Cowboys always lived on their own terms, never submitting to any social pressure.You may also check Fox Logos.
CowBoy Logo $29
CowBoy Set Logo $10

The cowboy set logo is a simple and colorful logo that uses a white cartoon cowboy with a dilapidated bar in the background that brings out the Wild West atmosphere.
Free Cartoon CowBoy Logo

The free cartoon cowboy logo is a beautiful cowboy logo that contains an animated cowboy on a black background who is angry and is ready to draw gun at you.
Vintage Rodeo CowBoy Logo
The vintage rodeo cowboy logo is a collection of nine logos that can be used to represent a cowboy themed bar and restaurant. The logo brings out a vintage feel.
Vintage CowBoy Logo $4

The vintage cowboy logo is a simple cowboy logo that contains the sketch of a badass cowboy on a brown paper that can be yours for only $ 4.
Free CowBoy Rodeo Logo

The free cowboy rodeo logo is a stylish logo that will be popular among restaurants and bars who have a cowboy theme. The logo has a cowboy riding a horse in the desert.
Colorful CowBoy Logo Design
Free Bad CowBoy Logo
CowBoy & CowGirl Logo $6
Authentic CowBoy Logo $10
Free Six Shooter CowBoy Logo
CowBoy Shooting Club Logo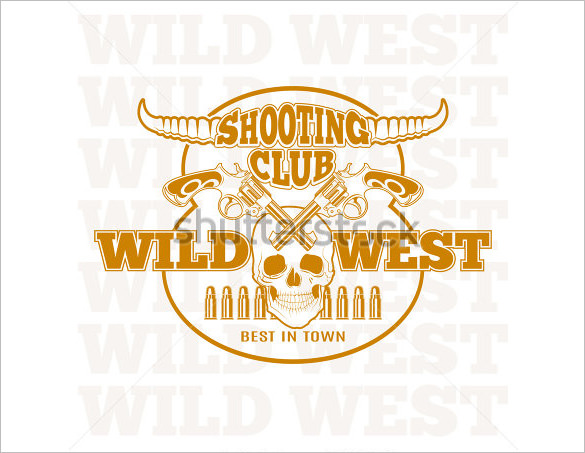 Western CowBoy Logo $29
CowBoy Design Logo $10
Free CowBoy Logo Design
Wild West CowBoy Logo
Funny CowBoy Logo $29
CowBoy logos
This fact appeals the youth of today as they have similar values. We have a variety of such logos that you may download for free. Be ready to leave a mark wherever your logo is shown!