After our successful post on Resume Templates, we decided to help you out with Portfolio Design Templates, Ideas, and Inspiration for your portfolio. We know that compiling one's best work together is a time-taking task. Putting your ideas together and creating an impressive portfolio makes it all the more tedious. So we have included some portfolio designs that can be downloaded as templates which mean you can use the design and layout to create your own portfolio from the file.
Multipurpose Portfolio Catalog Photoshop Template
Photography Portfolio Catalog InDesign Template
Editable Portfolio Catalog Word Template
Multipurpose Portfolio Brochure PSD Template
Portfolio Tri-Fold Brochure InDesign Template
Developer Portfolio Catalog Photoshop Template
Fashion Portfolio Catalog Word Template
Photography Portfolio Brochure Illustrator Template
Multifunctional Design Portfolio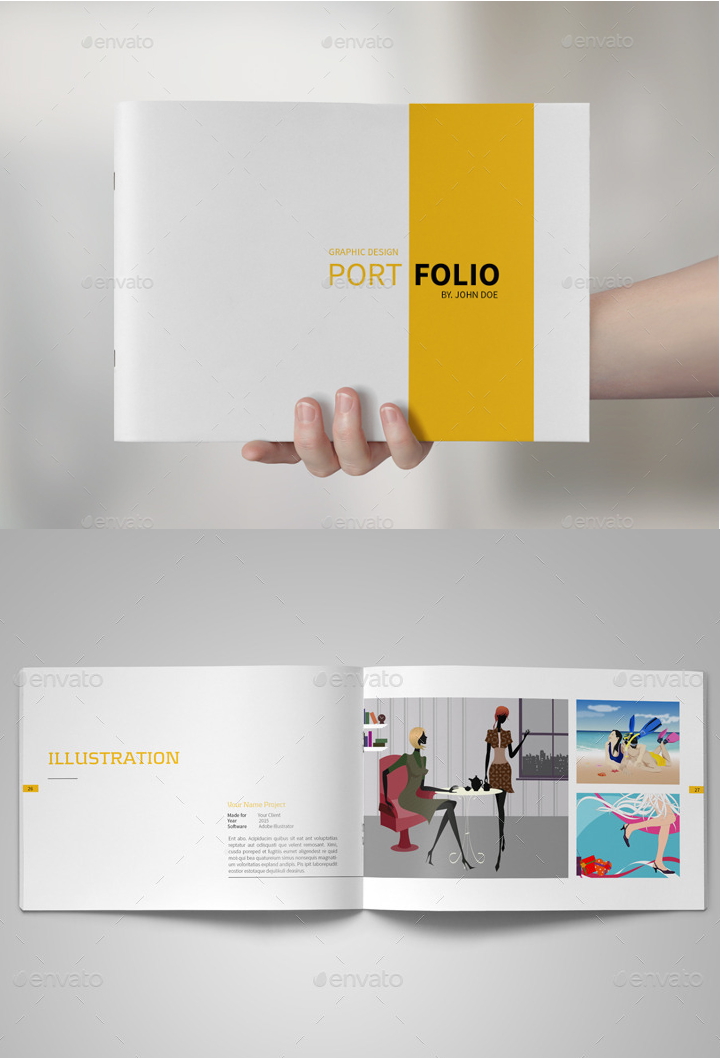 The given A5 portfolio template fits all purpose. So whether you want to create a fashion designer portfolio, artist portfolio, Artist Portfolio or an architect portfolio, go ahead and download the template. Edit it to add images and content and your portfolio is ready in no time
Portfolio apt for Fashion Student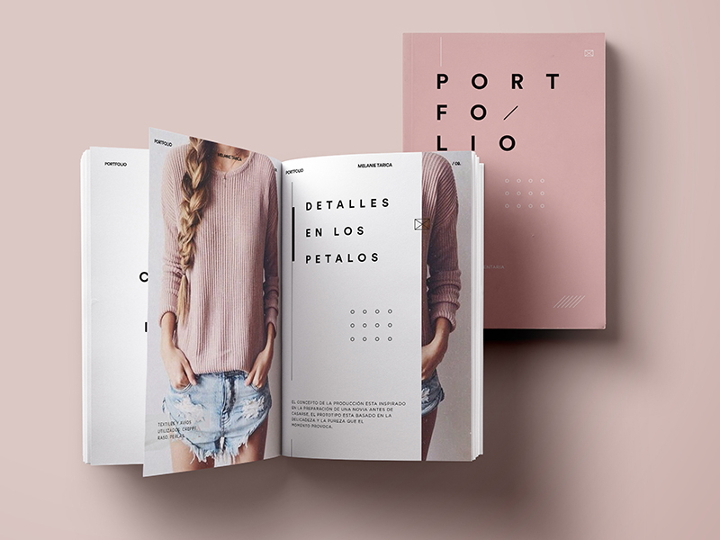 This portfolio design is perfect for fashion students who want to get a head start to their career. The tones and layout of the the portfolio is subtle and inspiring.To know more about portfolio designing, do check out the tips to create great graphic design portfolio.
Portfolio Design in Book Format
The portfolio template comes with a clean 24-page layout and stylish design. With this template you can edit and customise all kinds of elements like pictures, fonts and colors. The template comes with Indd & Idml files and is compatible with InDesign CS4/CS5/CS6/CC
Minimalist Portfolio Template
The template helps you create a minimal portfolio design. You can create a brochure-like portfolio in no time with the help of the given template. Use the premium template to create a fancy brochure portfolio. Click here for minimalistic WordPress themes and templates
Modern Portfolio
The template helps you create a 16-pages of modern portfolio design. The pages have been produced in InDesign and can also be customized and edited using the same software. You also get a PDF preview and a help file with the template.
Self-Introducing Portfolio Design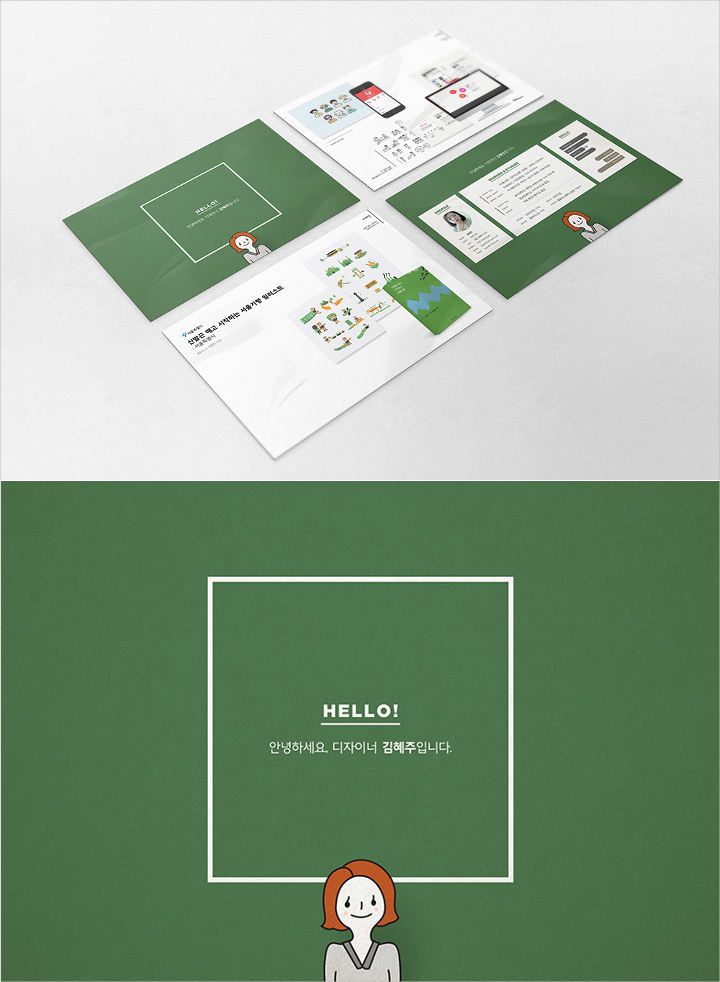 Another inspirational portfolio design. This portfolio has been created by Hyejoo Kim from South Korea. The portfolio plays very well with minimalism and illustrations and that makes for an interesting combination.
Minimal Portfolio Brochure Template
If you are looking for a portfolio template that is suitable for a corporate industry that looks elegant and minimal, this is the template that you should go for. The photographs given at the preview are not included in the file and you have to use your personally owned images to create the portfolio.
Edgy Portfolio Design Template to Inspire
If you are looking forward to create an edgy portfolio design, you should have a look at the portfolio created by Sofia Silva from Portugal. This is a Portfolio CV and the designer has creatively brought together design elements to create a unique portfolio.
Portfolio Design Template for Photographers
This is 48 page minimal brochure template. This is a print ready where you are only required to change the images and text as per your requirement. The file is editable and you need InDesign to perform the editing.
Abstract Portfolio
This is a 23 page PDF brochure portfolio template that comes with 6 InDesign files. You can preview the table version as well as the print version from the given download link. The template comes with Ai vector patterns and help file.
Portfolio Website Design
Multipurpose Portfolio
This multipurpose portfolio design template is high quality and very professional. The layout is easy to use and easy to edit and you will not at all have a tough time creating the portfolio. The template comes in indd, idml, and pdf file formats.
One Page Portfolio Template
One page portfolio designs are mostly used for webpage design and online portfolios. And if you think you want to create something similar, then the given portfolio is perfect get ideas and inspiration from.
Dynamic Portfolio Template
This portfolio template targets creative professionals who look for a modern and versatile portfolio layout. The list of features that you get is surely going to impress you.
Free PSD Portfolio Template
The given portfolio template works well with Photoshop as well as Illustrator and is also available for free download. The file is available in PSD format and with the help of layers, you can make all kinds of changes to the design.
Graphic Design Portfolio
This graphic design portfolio has been created by So Yeon Kim from USA. The most attractive part about the brochure design is the folding and cutting and then typography. This portfolio is a great source of inspiration for all graphic designers who aspire to create designs with great first impressions.
The internet is full of ideas and inspiration when it comes to designs and graphics but getting noticed is not that easy. Only the best and the most creative manages to attract attention and the same can be said for portfolio design. A portfolio is used by creative individuals to compile their design related projects and assignments. These portfolios are used during job interviews and clients meetings to know the potential of the artist. It acts like a creative resume. If you are looking for resume templates, check out our recent update on the one-page resume templates.