In any profession, you might see a need to have promotion letter templates in order to make it easier for yourself to write such letters. After all, if you do intend to write any kind of letter template, it would help to have tools that will save you the trouble of writing from scratch each time. In the case of promotion letters, there are all kinds of situations where you can use these promotion documents other than just for your work; one example is in a school setting.
Some school promotion letter templates can function like other business promotion letter templates so that you can secure a promotion for yourself, or else recommend someone else for a position. Of course, as with those other kinds of promotion letters, it is vital that you have some understanding of how promotion letters work so that you can assure yourself that you are using such tools properly. After all, if you really do want the letters you write to make your case a convincing one, then it pays to know their ins and outs first. You may also see teacher samples.
Resume Promotion Cover Letter for Teacher
wwu.edu
Sample Promotion Letter Offer for Teaching
provost.illinois.edu
Blank Congratulations Letter Template on Promotion
hr.gov.nt.ca
Professor Promotion Recommendation Letter
engineering.cmu.edu
Academic Promotion Letter of Recommendation
math.rutgers.edu
Blank Internal Promotion Offer Letter Template
tfsweb.tamu.edu
What kinds of school promotion letters you can make
While promotion letters are precisely those documents that make it possible for you to advance up the ladder, there are some nuances as to how they do that. Knowing exactly what kinds of promotion letters you may use is a potentially useful job promotion letter tip. This is especially true of school promotion letters since there are many ways that one can get a promotion. Having this kind of knowledge might just make it easier for you to write and use such letters yourself in order to get the most out of them.
Recommendation letters
In academia, you may have noticed that it is possible to advance via recommendations from your superiors. This can be seen when applying for higher levels of education as you need to have an authority figure vouch for your suitability for a given program. This is similar to any other position which would need an employee recommendation letter of some kind. In this case, it would be possible for you to use these letter templates to make a recommendation letter for a colleague or student.
Congratulations letters
You also have the option of using congratulations letter templates in the event that you decide to give a promotion to a specific individual. This would be especially true in the case of anyone who decided to apply for a promotion. In that case, your congratulations letter would have to double as a letter reminding them of the promotion proper. There should also be some elements of a promotion letter, such as some statement of the benefits the recipient can expect to receive when they can expect the promotion to come into effect, and so on. For example, if you happen to be writing a letter for a teacher who has been given tenure, then this would be the kind of letter you should write so that you could use the letter to meet all your needs at once.
Offer letters
On the other hand, if you only wished to offer a promotion, then you could just as easily make your school promotion letters as such. In this case, there would presumably be an opening in one of your departments, so you may want to offer a promotion to a subordinate teacher in that department. After all, if you are in a position to offer the promotion, then you should also be ideally placed to study their suitability for the new position vis-a-vis any other people that you think might be well suited for the job.
Letter of intent
From the perspective of one seeking a promotion, it is possible to seize the initiative and request a promotion, especially if the promotion-seeker has some achievements that might merit that promotion. In that case, you could use letter of intent templates in order to put your own name forward as a good match for a higher level job. This can actually work in your favor since you are taking the initiative to seek the promotion rather than wait for it to come to you. In the case of a school promotion letter, this might even indicate that you are specially prepared to take on the additional responsibilities of a new position.
Sample Teacher Letter of Promotion
ohr.wisc.edu
Academic Internal Candidate Promotion Letter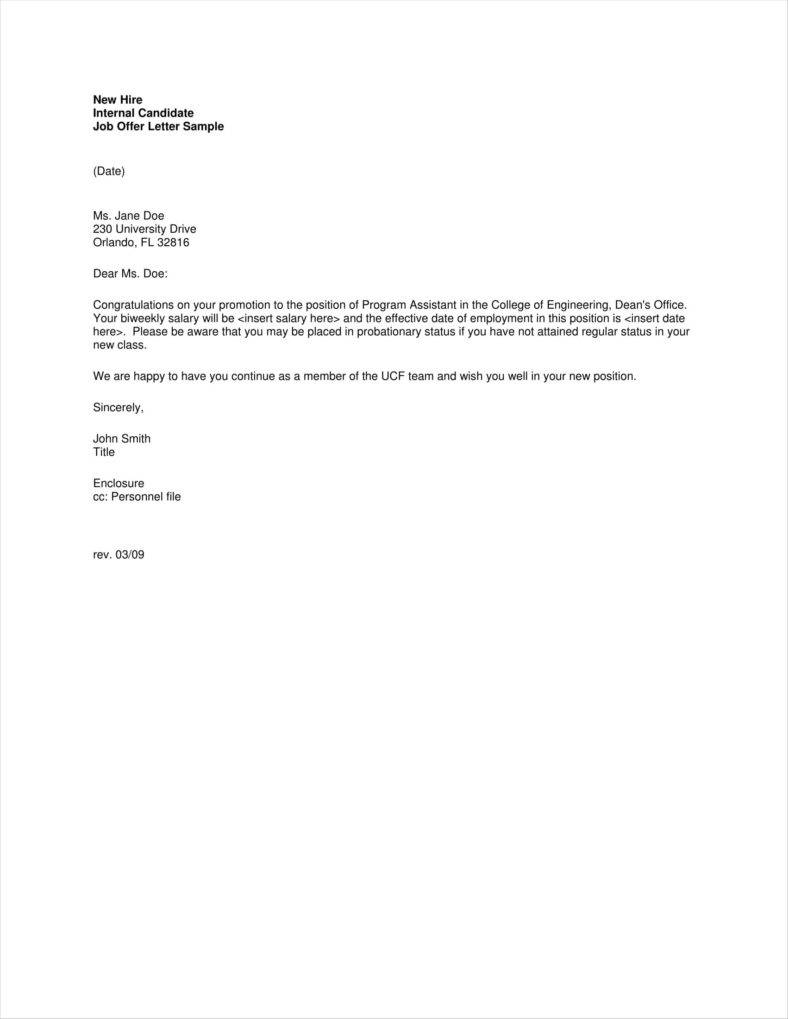 hr.ucf.edu
Faculty Promotion Letter Sample
psu.edu
Letter of Application for Academic Promotion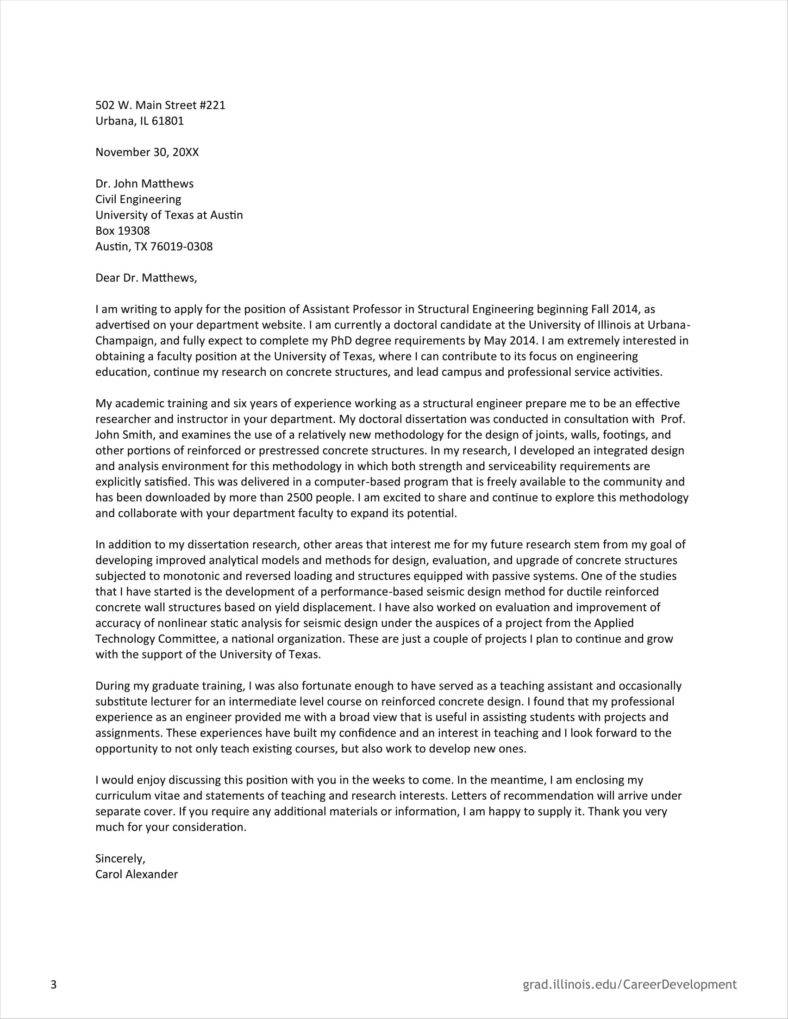 grad.illinois.edu
Basic components of school promotion letters
Another aspect of writing your school promotion letters is knowing what elements you should include in them. Some of those elements are shared with other kinds of promotion letters since they do have the same essential purpose. In effect, you can apply some of these insights to other situations precisely because of the similar essential components of a promotion letter being present in almost every kind of promotion letter.
School letterhead
One of the most important parts of any official letter, let alone a promotion offer letter template, is the letterhead. In a way, this can serve to show your school's logo prominently. Since a promotion would be official business, it is only right that you include the school's logo. This can ensure that you convey the right idea to your recipient, particularly if they were likely to receive the promotion they wanted in the first place. This also makes for easier record-keeping, since the school would have copies of such documents, necessitating the inclusion of letterheads.
Name
If you happen to be requesting a promotion or recommending someone else, then you would also have to include the respective person's name. This allows you to make the letter as specific as possible, which is why it is such an expected element of any promotion letter format in the first place. After all, if you were to place your name, then it would be much easier for whoever received the letter to keep either yourself or the subject in mind when making their decision considering the promotion.
Statement of letter's intent
Any kind of promotion letter template, including promotion recommendation letters, needs to state the letter's intentions as early as the first section of the letter. This makes it possible for the recipient to get to the meat of the matter as early as possible so that you can focus on justifying the statement. This is also something held in common with other kinds of official letters as you always need to get to the point as quickly as possible. In the case of school promotion letters, this can be seen as your not taking up too much of school officials' time. You would naturally have different responsibilities to take care of, so it pays to be concise so as not to disrupt normal routines.
Clear statement of the new position
If you are making a promotion congratulations or offer letter, you need to take the time to state exactly what position is being offered. In the case of a school promotion offer letter, the responsibilities of the new job may entail slightly different responsibilities than the ones the recipient has now. But explaining the ins and outs of the new job can serve to make the recipient more prepared for the position, particularly if there is a chance that they might accept the offer. After all, even if the recipient is qualified, it pays to give them time to get themselves ready for all that the new job entails.
List of qualifications
Whether you have to write a recommendation letter template or a request letter, it is important that you include a list of qualifications that can be applied to the current promotion. In the case of a friend recommendation letter here, you should take the time to detail any achievements they attained in your class. You would have been in a good position to see such achievements be earned, so your word should be particularly effective at vouching for your subject. If you happen to be writing a school promotion letter on your own behalf, then be sure to focus on the concrete achievements you have under your belt to make your case all the more convincing.
List of benefits
You do also need to list any benefits in the case of a school promotion letter. After all, while the new job would come with its own particular responsibilities, you should also list whatever benefits your recipient can receive from taking the job. This can serve as an extra incentive for your recipient so that they can see how they stand to benefit from taking the job.
Signatures
At the end of the letter, you should remember to include space for signatures. Since the promotion is official business, you need to remember to make room for the signatures so that the parties involved can verify what is written in the letter itself. This can also be taken as a sign of confirmation letter or acceptance of the letter, which can give you some advance warning.
These insights should serve you well if you ever need to write any kind of school promotion letter. After all, there are a number of different school promotion letters, so it pays to be prepared to write any of them depending on what you need.