Icons
622+ Birthday Icons
Birthday arrangements and plans need to be made much before the occasion to avoid problematic situations. However, if the birthday is coming nearer and you don't have too much time on your hand, you can try from a number of free birthday icons templates on the internet that let you print birthday invitation cards and design your space without much of the homework from your end. With this list of free designer birthday templates, you'll be able to create a perfect impression on the people whom you're about to invite.
Kids Birthday Party Icons
The kid's birthday party icon template set is a complete package of icons of different shapes and sizes. These round and square shaped icons are available in two different variations. The ZIP file encloses EPSv. 10, Alv, 10, large JPG preview option and separate PNG icon.
Birthday Party Flat Icons
If you wish to keep your birthday party theme as simple as possible you should look no further than Birthday Party Flat Icons. Simply paste the icon that suits well to your birthday requirements and get an invitation card design within minutes.
Birthday Icons Vector Style
Create a striking and colorful invitation cards and birthday themes with 15 unique vector designs and elements that mark your occasion. These icons are available in eps, Ai, PSD, jpeg and png file formats. Pre-printed birthday cake, candles, and balloons are some designing elements you'll find. You can also see Airplane icons.
Isolated Vector Birthday Icon
Being completely separated from each other, all these birthday vector icons have a distinctness of their own. The complete set includes cakes, fireworks, birthday caps and many other icons. These are isolated flat color styles with different shapes.
Birthday Icons Silhouette Style
Getting your birthday party icons in Silhouette style seems like a good idea if your printing surface is off-white or any light color. This is a simple set of 4 large icons and can be edited with EPS8 illustration. You've got differently grouped parts for simple customization.
Birthday Decoration Icons
The set of birthday decoration icons is meant to provide you with all the necessary icons for organizing birthday parties and invitations. All these icons can be easily customized according to your requirements.
Birthday Cupcake Icon
The Birthday Cupcake theme icon is suitable for making invitations of cupcake themed birthday parties. The icon is a vector design for a happy birthday printing card. The design includes 10 files one EPS and one JPG file. You can also see Fashion Icons.
Birthday Outline Icons
Birthday outline icons are some of the best ways for celebrating birthdays and making birthday invitation cards. The theme template is readily available with Happy birthday printed all over the card with icons surrounding words.
Birthday Icon Design Element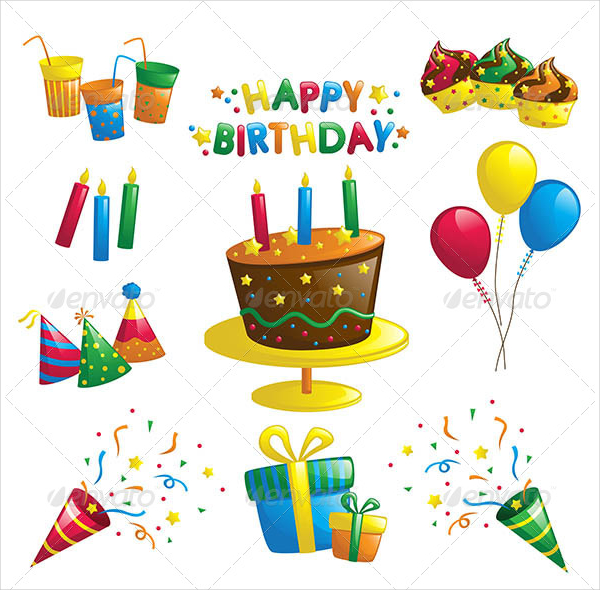 These professionally designed Birthday icon Design Elements would help you to make that birthday invitation card you're looking for. With a vector illustration of happy birthday icons, you get 10 high-resolution jpeg and eps icons.
Bunch of Birthday Icons
The name itself provides you a good idea of what you are about to get. The Bunch of Birthday icons is a great match for someone who is looking for everything related to birthday parties. You'll surely create a lovely and vibrant space through these designs.
Premium Birthday Icons
Premium Birthday icons are set of icons that truly deliver a beautiful and sophisticated look for your surroundings. These icons would surely impress the people you invite to your party. With minimum work you can get printable birthday icons. You can also see Folder Icons.
Set of Birthday Icons
The template is a large set of birthday icons helping you to create liveliness and sparkle for your birthday party. The set includes a number of icons such as birthday caps, cakes, candles, initials and many other things that add up to joy.
600+ Birthday Icons
This set is not something that you would like on small house birthday parties. 600+ birthday icon set is a complete birthday package and makes a perfect addition to birthday parties that are organized in large spaces.
Collection of Birthday Icons for Free
Birthday Theme Icons
Funny Birthday Icons
Birthday Icons Vector Graphics
Birthday Animated Icons
Birthday Icon Sets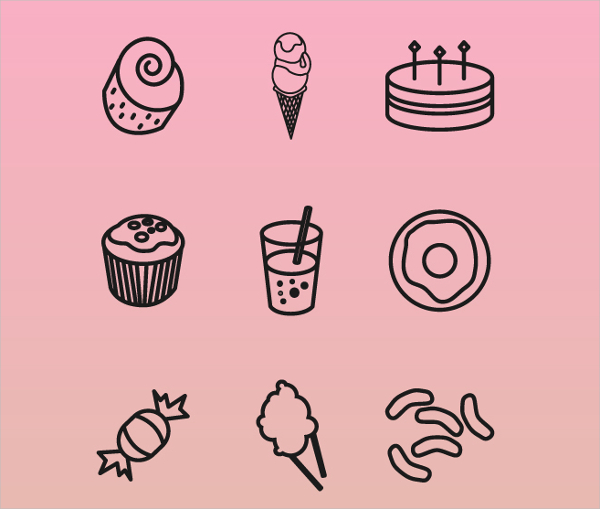 Retro Birthday Party Icon
While planning and organizing birthday parties there are a number of things that need to be kept in consideration. The task of planning and making invitations for a birthday party is simply exciting and a slightly daunting one too. Important aspects of the theme, the cake type, the games, the decoration and the card type are some of the most important things to look at any upcoming birthday celebration. You can also see Party Icons.
More in Icons
| | |
| --- | --- |
| 9+ Funny Birthday Card Templates,Free PSD, Vector AI, EPS Format ... | 21+ Birthday Postcard Templates – Free Sample, Example, Format ... |
| 100+ Beautiful Gift Icons | 21+ Birthday Certificate Templates - Free Sample, Example, Format ... |
| 9+ Flat Party Icons - Designs, Templates | Airplane Icons – 4362+ PSD, PNG, EPS, Vector Format Download ... |
| 9+ Set of Ice Cream Icons - Free Sample, Example, Format ... | |