Logo
20+ Amazing Bird Logos
Birds are considered to be symbols of intelligence and wisdom in many cultures. And coming to these feathered creatures, each bird has a particular quality that distinguishes it from the rest. For example, Mockingbird has the prettiest songs among the birds. That's why many states of America such as Texas, Mississippi, and Arkansas are having it as their state bird. Doves are famed for their freedom. Owls are the symbol of wisdom. Below are some beautifully illustrated bird logos that soar above the competition, just like the Eagles. These are nice examples of logomarks.
Colorful Parrot Logo
This 100% scalable and editable Vector Logo has a parrot in a rainbow of colors. All the colors used in this are CMYK, and it is a ready to print one.
Colorful Unique Bird Logo
This PSD Logo Template serves a great use for Corporate Logos. The colorful bird shape along with the Company Slogan gives a luxurious look to your brand. The organized layers provide excellent flexibility to edit the logo.
Sky Eagle Logo Template
Eagles rise above the storm. Do you want your business to rise above the odds? Then put this stamp on it. If your organization starts with letter 'R', it's even more appealing as the eagle logo looks like 'R' from another angle.
Association
Bird Logo
If you want to impose your brand value on the market, rather than wasting money on trivial pieces, try this. This keeps your company a harmonious place in the eyes of prospectives. It also helps to your marketing win.
Hand Drawn Bird Logo
A Golden Eagle with widespread wings. Almost a trademark symbol for many sports clubs. If your business is ready to go across the horizons, you can go for this hand-made item which is available to order.
Illustration Bird Logo
Here is an outline of a kingfisher bird. The logo delivers a sample of the bird's flight and colorfulness. A pleasant logo with beautiful lettering. Use this and let your logo be the main highlight this season.
Corporation Bird Logo
"When will that Twitter bird lay an egg?". Never! If you want to try something apart from those regular and routine feathered bird logos, try this Origami Bird Logo.
Voyage Bird Logo Design
A squirrel like bird that opens up its wings and is ready to take the high skies. This prototype with a vibrant color goes perfectly with retail businesses and home-based embroidery businesses.
Elegant Bird Logo Design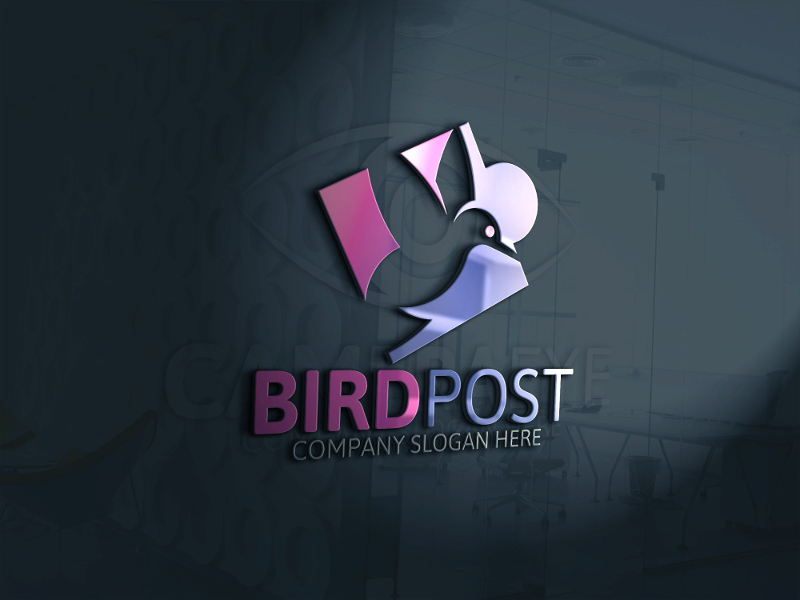 You need to have a careful watch to identify the white dove in the logo. But this is good for name cards and other business cards. Buy this now for just $28.
Monster Bird Logo Design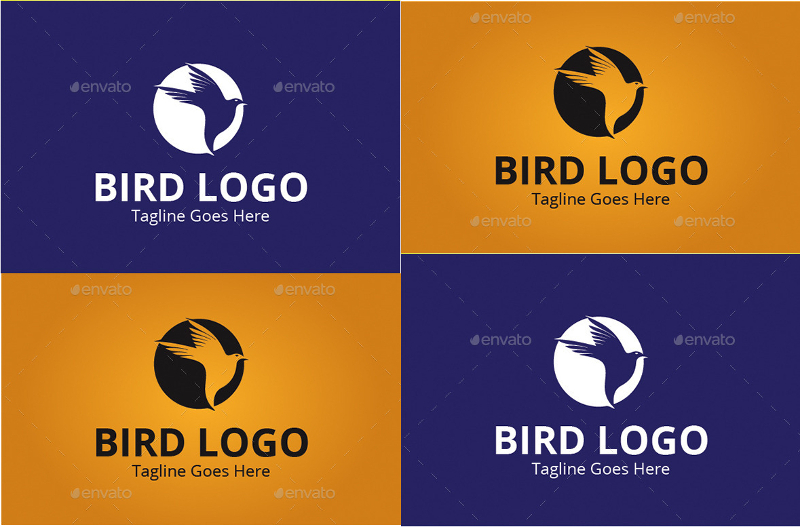 Aviation Bird Logo
Corporate Bird Logo
Abstract Bird Logo
Sky Bird Logo Design
Penguine Logo Design
Pre-Made Sparrow Logo
Hummingbird Logo Design
Colorful Eagle Logo
Official Humming Bird Logo
Paper Eagle Logo Design
Throw away that mask and put on your soul with these bird logos. Give the preorders of your desired bird logo designs now. Apart from the above, you can create bird logos on your own. You know how Angry Birds became so famous, don't you? Show your logo designing skills now.