Logo
30+ Company Logo Design Template
A logo is a visual representation and used to identify a company which can be seen on company signs, stationery as well as their marketing materials and advertisements. It is made with distinctive graphics or images that set your company different from the others and are used to promote your brand and forefronts your products or services in a unique and remarkable manner. It is an integral part of a company's identity as it represents the company's values and integrity. They are also used as tools for marketing and advertising products as they are one way to convey the necessary information to potential customers enticing them to consume these specific goods.
Designing a good logo requires a lot of time and thought to be able to come with the one that will represent your product or business very well. That is why we offer you this collection of Company Logo Design Templates that are designed by experienced logo designers to make sure your logo is as effective as your product. These templates are also editable so you can adjust or change the details according to your needs and preferences. You can also take a look at other collections available on this website such as Company Logo Designs for more logo ideas.
Gaming Company Logo Template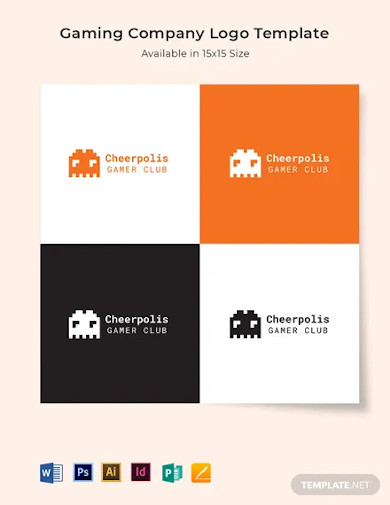 Digital Marketing Company Agency Logo Template
Company Logo Badge (Round Badge) Template
Moving Company Logo Template
Construction Company Logo Template
Theater Company Logo Template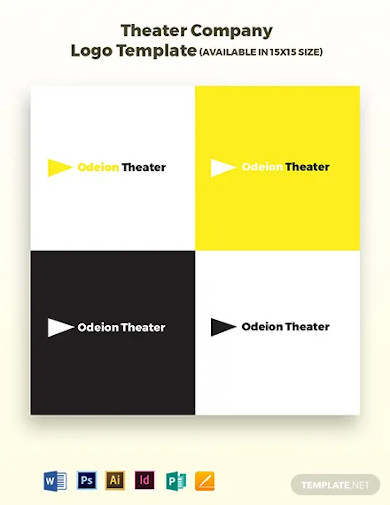 Construction Company Logo
Construction Development Company Logo in AI
Building Construction Company Logo in AI
Bridge Constructor Logo Template in Vector EPS
Free Company Logo
Free Construction Company Logo in Vector EPS
Free Company Logo Design
Download
Event Company Logo
Music Event Company Logo in Vector EPS and AI
Event Management Company Logo
Photography Company Logo
Photography Company Logo Design
Photography Company Logo Vector
Download
How Company Logos Came to Be
Logos have been present in our society ever since the ancient civilization thank to the existence of the Silk Road. They have been used to signify a business name as well as a visual identifier of businesses longer than we know. Below, we discuss how Business Logos came to be.
Ancient Greece and Rome. Logos originated as ciphers with the initials of a name or a monograms used to represent the the rulers of ancient Greece and Rome and their kingdoms. Later on, they were engraved into ancient coins and used as distinct trademarks for traders and organizations.
Middle Ages. During the Middle Ages, merchants began using logos to differentiate products from each other on the trade market. They were used as signatures indicating that the goods are original and reliable. Because of this, logos are used by for traders to market and advertise their products.
18th Century. During the Industrial Revolution in the mid-18th century, logos are used in Europe and the United States of America as mass production were becoming popular due to the discovery of new technologies. Logos were then used to distinguish similar and different products.
19th Century. As manufacturing companies began making different products in one factory in the 19th century, logos became a tool to identify the goods made by one company. It became a branding strategy of businesses which developed the sense of brand loyalty among customers.
Present Times. In the modern times, logos have become indispensable as companies are more quickly identified by their logos than their names. As the competition for a solid reputation and quality products become fiercer, companies begin to invest more in logo development.
In case you want a more fancy and creative logo ideas, you can check out our Vintage Company Logos.
Media Company Logos
Media Company Logo
Security Company Logo
Security Services Company Logo
Shipping Company Logo
Global Shipping Company Logo in Vector EPS
Shipping Company Label Logo
Software Company Logo
Computer Software Company Logo
Software Development Company Logo
Why Logos Are Important for Companies
As mentioned before, logos are an essential aspect of any businesses as it does not just secure a company's brand or identity but also shows your company's principles and standards. Below are some reasons why logos are important for your business.
As a brand identity. While logos appear on stationery, websites, business cards and advertising materials of a company, it becomes the main visual component of the company's brand. If your logo is easy to identify with and made with good design elements, this identity becomes a way to communicate to your customers which eventually creates brand loyalty.
As a visual symbol. A logo is a symbol which gives the audience a clearer and more effective representation of your company without the use of words or letters. As a visual symbol, a good logo is not just unique but also comprehensible to potential customers logo. It should send a message to your customers about the company's character and values.
As the face of the company. The main purpose of a company logo is to serve as the face of the company. They provide the vital information about the company through its graphical features such as the choices of colors, fonts and images. It becomes a tool that allows customers to identify the product they are looking at with the company's brand.
Form of communication. A good logo should not just attract potential customers but should also be able to communicate with them by conveying the vision and mission of the company. With various visual elements such as colors and typography, it is designed to portray as well as give a sense of meaning to the company or its industry, such as service and trust.
Provides first impression. When customers first hear about your business, the first thing that they will look at is your logo. Aside from giving your company a professional appearance, a good logo creates a first impression and a familiar feeling towards your company. It sends a message to your customers about the company's character and values.
A return of investment. A well-designed logo is usually profitable as potential customers get familiar with your business and respond positively to successive encounters with your brand, therefore, making it a good return on investment. Further exposure to a logo can lead to a better company reputation and finally, increased sales.
While you're here, Take a look at some Advertising Company Logos and Professional Business Logos.
Architecture Company Logo
Free Architecture Company Logo in Vector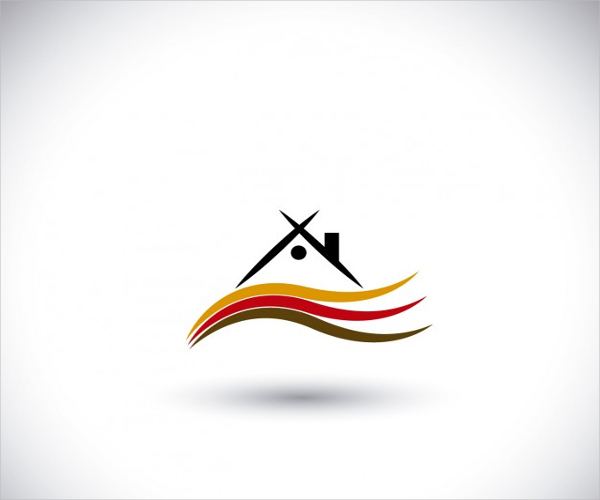 Download
Architect and Architecture Company Logo in Vector EPS
Travel Company Logo Designs
Travel Agency Company Logo in AI
Travel Management Company Logo
Free Travel Company Logo
Download
Transport Company Logo Designs
Transport Company Logo Design
Free Transport Company Logo
Download
Transport Service Company Logo
Cleaning Company Logo Designs
Cleaning Services Company Logo in Vector
Cleaning Company Logo Design in PSD
How to Create an Effective Logo
Creating a solid logo that perfectly represents your company's values and principles is a must if you want to build a strong foundation for your business. If you want to create an effective logo, you must consider the following factors:
Type of logo. There are may ways in creating logos nowadays and one important thing that you should learn before designing one is to know the different types of logos and how they're used. In this way, you will be able to choose the right logo thats will work best with your brand and is perfect for your business or organization.
Product relation. When deciding the design of your logos, you should consider if it relates well to your product and how it will look like on packagings. For example you don't want to have an Auto Service Logo to a food product as they don't correlate well with each other, unlike how circular logos look great on circular packaging such as bottles.
Advertising image. When designing logos, consider the color that you will use as well as how he shape, size and text will appear if shrunk into smaller sizes to fit in advertising and marketing materials. Using a number of colors may get a bit expensive when it reproduced on on your business stationery such as letterheads and business cards.
Branding. Your product's branding can go as far as the color scheme of your office to the chosen theme of your products, therefore, your logo should also follow these concepts. You have to make sure that your logo is unique and should stand out among its competitor because there is surely other similar products available in the market.
Feelings invoked. Your logo should consists of elements that can trigger feelings which will help you translate the emotional response you want to get from customers towards your products. It should evoke thoughts and emotions when people see it. You have to consider making a logo that will be easy for your customers to connect with.
Other details. In order to avoid confusion, misconception, and miscommunication between customer as well as with other businesses, you should always pay attention to the consistency of your logos in their materials for marketing, such as proper sizes, positioning, and when surrounding them with other elements.
Company logos have definitely come a long way from being a monogram used as an emblem for highly regarded persons in ancient Greek civilizations to being a precious and significant element of recognition for all businesses nowadays. In conclusion, choosing the right logo type for your business is one of the very first steps in developing a visual brand. There are a lot of companies who failed because people don't recognize their logo and bands, but there are also companies who attribute their success because of their logos. Always remember that aside from giving your company identity, logos can also differentiate your company from the competition. Therefore, make sure to select the best type of logo for your company.
For more logo ideas, you may also want to check out our compilation of Manufacturing Company Logos.
More in Logo
| | |
| --- | --- |
| 61+ Corporate Logos – Free EPS, AI, Illustrator Format Download ... | 22+ Company Logo - Free PSD, AI, Vector EPS Format Download ... |
| 18+ Real Estate Logos – Free PSD, EPS, AI, Illustrator Format ... | 27+ Electrical Logo Templates - Free PSD, AI, Vector EPS Format ... |
| 9+ Vintage Company Logos - Designs, Templates Free & Premium ... | 9+ Vintage Company Logos - Designs, Templates Free & Premium ... |
| 8+ Business Company Logos - Design, Templates Free & Premium ... | 6+ Corporate Company Logos - Design, Templates Free ... |