A logo is an integral part of a company or an organization's identity as it is a visual mark that forefronts your products or services in a unique and remarkable manner. Logos are distinctive graphics or images that set your company different from the others and are used to promote your brand. Without a logo is like a child without a name where no one knows anything about him or her. So, it is important to have something that will visually manifest your business with which your target market can recognize and associate.
A logo is a visual representation and used to identify a company which can be seen on company signs, stationery as well as their marketing materials and advertisements. Creating them requires a thoughtful process in order to create a well-made image that perfectly represents your organization. So, here is a collection of Business Logo Templates that you can download and use or inspire you to create one for your business. These templates are editable so you can adjust them to your needs and preferences.
Business Administration Logo Templates
Business Finance and Administration Logo
Download
Small Business Administration Logo
Download
Business App Logo Templates
Business Development App Logo
Download
Business Journal App Logo
Download
Business Travel App Logo
Download
Business Card Logo Templates
Business Card With Geometric Logo
Download
Business Greeting Card Logo
Download
Business Visiting Card Logo
Download
Business Education Logo Templates
Business Education Department Logo
Download
Global Business Education Logo
Download
Business and Marketing Education Logo
Download
Business Excellence Logo Templates
Business Excellence Award Logo
Download
Business Process Excellence Logo
Download
Business Excellence Vector Logo
Download
The History of Business Logos
Trading and businesses have been present in our society ever since the ancient civilizations as shown by the existence of the Silk Road. Therefore, logos have been used to signify a business name as well as a visual identifier of a company longer than we know. Here is an account of how logos came to be.
In the ancient times. Logos originated as ciphers with the initials of a name in ancient Greece. A cipher is like a monogram that is used to represent the Greek rulers and their kingdoms. They later evolved to become logos that were engraved to ancient coins and used as distinct trademarks for traders and organizations.
In the Middle Ages. It is during this time when merchants started using logos to distinguish products from each other. They became signatures for handmade products, which means that the goods are original and reliable and are used as marketing strategies. Examples are a blacksmith's or a mason's mark.
In the 18th century. During the industrial revolution in the mid-18th century, the logotype that we know today first appeared in Europe and the United States of America. At this time, mass production were becoming popular due to the discovery of new technologies, and logos were used on these items to distinguish similar products.
In the 19th century. As business expanded through the manufacture of different products by the same company in the 19th century, logos became a tool to identify the goods made by a company. It has became a part of the branding strategy of businesses, which then develops the sense of brand loyalty among customers.
In the modern times. Nowadays, we can see logos everywhere such as the every corner of your home. They have become indispensable as companies are more quickly identified by their logos than their names. As the competition for a solid reputation and quality products become fiercer, companies begin to invest more in logo development.
As we can see, logos have definitely come a long way from being a monogram used as an emblem for highly regarded persons in ancient Greek civilizations to being a precious and significant element of recognition for all businesses nowadays. So while you're here, why don't you take a look at our article about Customer Service and Delivery Service logos as well.
Business Firm Logo Templates
Business Consulting Firm Logo
Download
Business Strategy Firm Logo
Download
Business Group Logo Templates
Business Human Resource Group Logo
Download
Business Impact Group Logo
Download
Business Talent Group Logo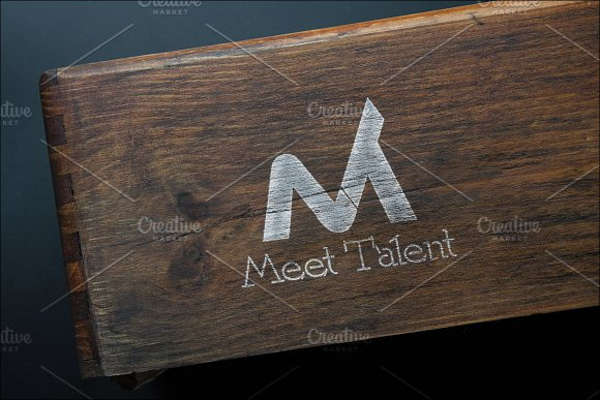 Download
Business Growth Logo Templates
Business Growth Fund Logo
Download
Business Growths Service Logo
Download
Business Growth Hub Logo
Download
Business Management Logo Templates
Business Continuity Management Logo
Download
Business Records Management Logo
Download
Business Risk Management Logo
Download
Business Meeting Logo Template
Business Annual Meeting Logo
Download
The Different Types of Logos
There are may ways in creating logos nowadays and one important thing that you should learn before designing one is to know the different types of logos and how they're used. In this way, you wil be able to choose the right logo that is will work best with your brand and is perfect for your business or organization. Here are the different types of logos.
Woodmark. Sometimes called logotypes, these are logos that consists only of a text that spells out the company or brand name, which are often stylized using a unique or custom font. These fonts are specifically made for brands and are sometimes licensed to be only used across all the company or brand's marketing and branding materials. Facebook, Google and Yahoo are good examples for this type.
Lettermark. This type of logo uses a company's initials rather than their full name to create a typographic yet simple logo and are used by companies with long names or names that are difficult to pronounce. Using this logo design does not only save you space on your branding materials, but it also adds equal visual weight to every word in your company name. Examples are IBM and CNN.
Brandmark. A brandmark type of logo consist only of a symbol or an icon which, most of the time, gives the audience a clearer and more effective representation of your company without the use of words or letters. This type is very useful for global companies which names are in languages other than English. It is also because the human mind can easily remember a simple image than stylized text that this type is great to use such as Apple and Shell.
Combination mark. Just like how it is called, this type of logo is a combination of a text and a symbol. Iconic logotypes, as they are sometimes called, are the best of both worlds as they spell out the name of the company while associating it with a visual icon at the same time. This type also offers more flexibility as they can be split apart and lets you use the text or icon independently. Examples of this type are Adidas, Pizza Hut, and Sprint.
Emblem. While combination marks position the text and symbol side by side, the emblem type of logo has its text positioned inside the symbol therefore, they are inseparable. They create a more compact logo design although they may tend to be illegible at smaller sizes. Most governments and political organizations use them as an official badge or seal; however, companies like Starbucks Coffee and Harley Davidson use them as well.
Factors to Consider When Designing Logos
Creating a solid logo that perfectly represents your company's values and principles is a must if you want to build a strong foundation for your business. When designing a logo, you must consider the following factors:
How it will look on products. When deciding the design of your logos, you should consider if it relates well to your product and how it will look like on packagings. For example, you don't want to incorporate industrial imageries to food products as they don't correlate well with each other. Moreover, circular logos looks great on circular packaging such as bottles.
How it will appear on advertising materials. When choosing the colors for your logo, you might consider using a maximum of three colors as it may get a bit expensive when it is reproduced on your business stationeries such as letterheads, business cards, and other marketing materials. Also, you should think of how the shape, size, and text will appear if shrunk into smaller sizes to fit these materials.
How it will relate to your other branding collateral. Your product's branding can go as far as the color scheme of your office to the chosen theme of your products; therefore, your logo should also follow these concepts. As there might be other similar products available in the market, you have to make sure that your logo is unique and should stand out among its competitors.
How it will affect anyone that sees your logo. Your logo should evoke thoughts and emotions when people see it. Certain elements can trigger feelings which will help you translate the emotional response you want to get for your products. You also have to consider making a logo for your target market rather than your personal reference so that it will be easy for your customers to connect with.
Choosing the right logo type for your business is one of the very first steps in developing a visual brand. So, make sure to select the best type of logo for your company. For more logo ideas, you may also want to check out our compilation of Photography Logo Templates and Music Logo Designs.
Business Plan Logo Templates
Business Building Plan Logo
Download
Business Action Plan Logo
 
Download
Business Startup Plan Logo
Download
Business Report Logo Template
Modern Business Report Logo
Download
Photography Business Logo Templates
Fashion Photography Business Logo
Download
Business Photography Website Logo
Download
Business Wedding Photography Logo
Download
Professional Business Logo Templates
Professional Cleaning Business Logo
Download
Professional Business Media Logo
Download
Unique Professional Business Logo
Download
Real Estate Business Logo Templates
Real Estate Business Agent Logo
Download
Real Estate Company Business Logo
Download
Commercial Real Estate Business Logo
Download
The Significance of Business Logos
As mentioned before, logos are an essential aspect of any businesses as it does not just secure a company's brand or identity but also shows your company's principles and standards. Below are some reasons why logos are important for your business:
It is a symbol of your company. When customers first hear about your business, the first thing that they will look at is your logo. Aside from giving your company a professional appearance, a good logo creates a first impression and a familiar feeling toward your company. As a visual symbol, a logo sends a message to your customers about the company's character and values.
It is the face of the company. The main purpose of a logo is to serve as the face of the company. They provide the vital information about the company through its graphical features such as colors, fonts, and images. When used in marketing and advertising materials, it becomes a tool that allows customers to identify the product they are looking at with the company's brand.
It is designed to give meaning. A good logo is not just unique but also comprehensible to potential customers as it should help convey the vision and mission of the company. With various visual elements such as colors and typography, it is designed to portray as well as give a sense of meaning to the company or its industry, such as service and trust.
It generates brand identity. As logos appear on stationery, websites, business cards, and advertising materials of a company, it becomes the main visual component of the company's brand. If your logo is easy to identify with and made with good design elements, this identity becomes a way to communicate to your customers, which eventually creates brand loyalty.
It is a good return of investment. An investment on a well-designed logo is usually profitable as potential customers get familiar with your business and respond positively to successive encounters with your brand. Aside from showing a degree of professionalism and competence, further exposure to a logo can lead to a better company reputation and, finally, increased sales.
All in all, designing a good logo requires a lot of time and thought to be able to come with the one that will represent your product or business very well. There are a lot of companies who failed because people don't recognize their logo and bands, but there are also companies who attribute their success because of their logos. Always remember that aside from giving your company identity, logos can also differentiate your company from the competition.
That is why here at Template.net, we offer you these collections of logos that are designed by experienced logo designers to make sure all the factors discussed on this page are considered. For more logo ideas, you can also take a look at other articles available on this website such as Business Logo Designs and Film Logo Templates. Feel free to browse among these beautiful and interesting logo ideas and we're sure you'll find what you're looking for.