The logo is a design which is used as a sign, signature, graphic and emblem to distinct it from the other designs. They are designed with utmost care adding a lot of creativity and uniqueness to it. They advertise the company and add brand value to it. In this post, we bring you the funny logo parodies which will make you laugh in the hardest ways. Keep up that happy face and check out this post on funny logo parodies which is getting viral just like your smile. Do not forget to share this post with friends.
Burger King Logo Parody
source
Somebody is getting brutally honest with this. Time to count on those fat calories!
Funny LinkedIn Slogan Parody
For all those who connect for no reasons at all. Are we building the professional network?
Funny Starbucks Logo Parody
source
What is your gut feeling?
Funny SubWay Logo Parody
source
Did you just made your mind not to go here again?
Fanta Funny Logo Parody 2016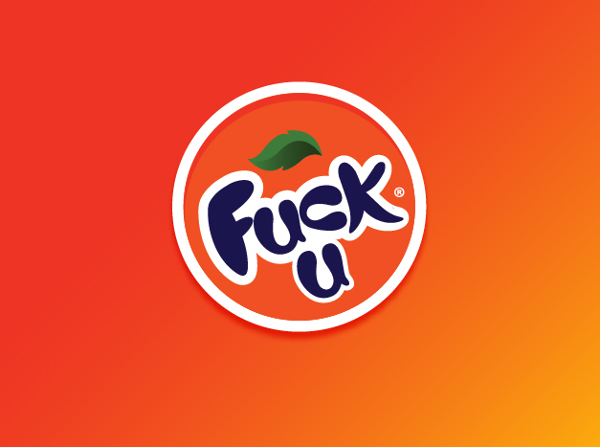 source
Oh yeah! Can you be more upfront than this!
Funny Food & Beverage Logo Parody
source
How about a pot tonight?
Funny & Creative Coca-Cola Logo Parody 2016
source
Where is Lola, did she went to drink Cola?
Clever Logo Parody
source
The logo says it all.
Funny Famous Logo Parody
source
YouTube – Cat Videos
Source
To all the pet lovers, life is beyond pet videos.
BMW & Land Rover Logo Parodies
source
Find the funniest short story with these logo today! Logo Mashed-up!
Ford – Fail
Nescafe – No Coffee
Source
For their best quality.
Carlsberg Beer – Calories
Source
As if we did not knew about it.
Life's Good – Life's Tough
Source
Oh yeah! True.
EBay – Say Bye
Source
To all the funny deals up there!
McDonalds – McDiabetes
Source
McDiabetes only if they come with the honest tag line. Are you still loving it?
Pizza Hut – Pizza Slut
Source
Because it makes you an addict. So slutty!
Snickers – Suckers
Source
Yes! please stop over rating it.Suckers!!
Nokia – Nokids
Source
To the shut areas!