Logo
51+ Music Logos
Designing a logo is one of the creative tasks. Logo is the design asset that will help identify a brand among the crowd. An effective logo design puts a positive impact of business in the market. As logo is probably the first thing that a viewer will see on a website on the top, therefore it needs to be attractive and eye-catchy and as per the theme of business so that viewer may feel good about the website and continue going through other part.You can see also Guitar logos.
When talking about music industry, simple music logos need to be more vibrant and enthusiastic just like the music itself. Just as music attracts every kind of people towards it, the cool logo should attract people of all type towards the musical design you are creating.
> Understanding the Idea to be Conveyed through Music Logo
Music basically makes people think about just a sound but when music need to be displayed in pictures and visual representations, it makes much more impact. While beginning the process of designing a music logo, it's important to understand the meaning that you want to convey. There are different categories of music like classic, rock etc. And it is up to you that how you are explaining a particular music category. You need to come with outstanding ideas of pictures, colors, fonts, graphics and more for the music you are supposed to create a logo for.You can see also DJ Logos.
Stylish Letter B Music Logo Download

What better option for a music logo than a music note itself? It is excellent, simple, and unique and fits the bill. Very suitable for music and entertainment. This template is easy to edit, change size, colour and text.
Stunning Music Beat Logo Desin Download

A simple yet an attractive logo template. A Music beat logo which is easily comprehensible with the image of the headphone and the indication of heartbeat on it. Clearly justifies the name of the template.
Amazing Music Logo Design Download

This template uses a saxophone as a music logo. Using a music instrument as a music logo will attract the right audience towards your brand. This template is 100 % editable and can be customized according to your requirements.
Melody Share Music Logo Download

This template uses varied coloured music notes as the music logo. This logo template is relatable and will make your brand stand out among the crowd. The template is editable, resizable and uses various colours.
Stunning Love Music Logo Download

This music logo template is easy to design and is print ready. This logo is perfect for use in design studios and web, marketing companies and software development companies. It is a simple design and easily editable.
Simple Music House Blast Logo Design Download

This music logo design template is simple and easy to design. The logo is unique and creative and will attract your audience to your brand. This will be perfect for a brand with EDM as their music genre.
Colourful Audio Music Logo Download

This music logo design template can be used by any kind of music brand. It is a multipurpose design template which is quite simple and easy to design and edit. The file is 100 % vector file and is easy to print.
Creative Music Logo Generator Download

In this music logo design generator, all the elements are made in vector and the resolution is resizable without loss quality. You can create modern and real life logos in minutes with this amazing tool.
Freedom Wing Music Logo Download

This music logo design template includes a winged music note which can be used by any music brand of any category. It is attractive and will immediately catch your audience's attention. This is print ready and includes free font links.
Amazing Music Studio Logo Download

This is a simple yet a creative music logo design template. The template also has a provision to enter your company slogan. It is 100 % editable and resizable according to your needs and requirement. It includes vertical and horizontal layout.
Royal Music Logo Template Download

This professional and stylish crest logo design template is perfect for DJ's and other music related business. All elements are resizable and easy to use. This package also comes with an extra Photoshop PSD file with all logo variations included.
This music logo design template is creative and fun and can be used by different music brands and companies who would like an artistic logo to represent them. This template is editable, resizable and customizable.
Music Logo Design Inspiration

This is an A-music logo which you can use according to your needs. This file is 100% vector and can be used for any kind of sound studio. Free font links are included in the folder and it is easy to edit as well.
Illustration Music Logo Design Download

This piano key logo design template is quite cute and attractive and will definitely speak for the right brand. It is modern and stylish and is print ready. Easily editable and customizable according to your needs.
Professional Book Music Logo Download

This is a book music logo design template with a professional look to it. It can be used by any music company and brand or any other music related business. The file format here is AI and EPS and the design is editable and re-sizable.
Beautiful Composer Love Music Logo Download
Dj Music Logo Template Unique Design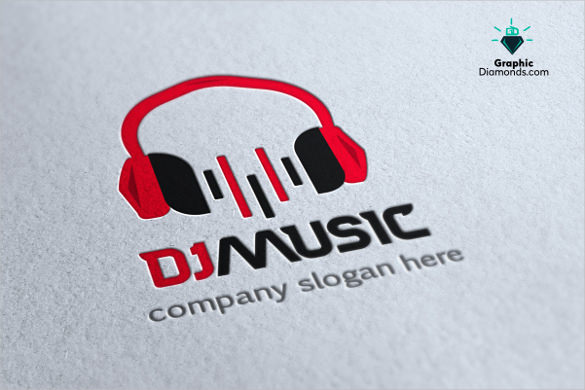 Awesome Music Logo Badges & Labels Download
Simple Music Festival Logo Download
Cloud Music Vector Logo Template
Parrot Music Logo Download
Simple Music Logo Design Download
Awsome Music Logo Download
Awesome Music Logo Download
Modern Music Logo Download
Thunder Rock Music Logo Download
Creative Musical Logo Design Download
Professional Music Logo Download
Stunning Music Office Logo Download
Music Crew Logo Download
Electronic Music Logo Download
Rock Music Logo Download
Unique Music Logo Template Design
Monogram Music Logo Download
Musical Logo Vector Template Download
Stunning Music Branding Logo Download
Creative Music Logos Download
Amazing Collection of Music Logo Download
Colourful "D" Music Logo Design
Inspired Music Logo Design Download
Unique Dj Music Logo Design Download
Set of Vector Music Logo Download
Various Music & Arts logo Download
Transparent Music Logo Download
Cool Music Logo Download
Creative Music Logo Design Download
Amazing Music Logos Collection Download
Premade Music Logo Design Download
Black Music Smile Logo Download
> Utilizing Right Colors for Music Logo
When exploring various music logos used around the world, it is interesting to see that mostly the colors used in logos are black and white. Which may be due to the fact that most of the music instruments are usually have more tone of black and white. Like sheet music or piano keys. Although this doesn't mean that you have to use these colors but the colors to be opted need to look soothing. For designing logo for a musician, the color selection should be as per the work he/she does in music. Like for a hard music you can use dark backgrounds since such dark color schemes reflect a thought of party and rebellion.
> Adequate Typography for Music Logo Design
Typography in music is of highly importance. It reflects an inner feeling to the viewer making him/her feel attracted towards the content. Typography used in a music logo need to be matched with musician's personality and his work. Proper spacing of characters, appropriate use of font styles and more. All these need to be taken into consideration while working on music logo typography. Usually for a music logos, it is best idea to combine multiple types of typography to give a unique and attractive design.You can see also Fashion logos.
> Is the Music Logo you are Designing, Versatile?
Versatility is the main feature that a music logo must exhibit. Always ensure whether the logo is looking as better in big size as it is in its normal view. Also see whether it is good in small size as well. A music logo may be utilized in its printed version on t-shirts, flyer or letterheads. A versatile music logo is what attracts much more attention among the crowd. So it is good to utilize your imagination to understand its suitability on all such things as well.
> Ensure Your Music Logo is Unified Enough
As a logo is composed of several elements each having its own importance and contribution. But sometimes, lack of bonding between different elements of the logo like typography, images, graphics and color may mislead the core idea that the logo is made to convey. A less unified logo also can't attract viewers much. Therefore it is crucial to ensure that your overall logo design is perfectly unified with appropriate combination of all the elements used.You can see corporate logos.
> Try to Make a Custom Type Music Logo
When we talk about a unique music logo, then the word unique clearly defines that logo need have customized properties. Uniqueness cannot be achieved with pre-framed assets. For coming out with a unique design idea, you will have to customize your typography, color schemes, font styles used and more. Logo is not just about your brand name but it represents the complete attitude of the brand and makes viewer have an assumption about it. Customizations are the true innovations that a designer can definitely do perfectly.You can see also Free logo designs.
> Features of a Good Music Logo
Here are a Few Feature of a Good Music Logo:
Simplicity: A perfect logo design is always versatile and simple. Easy recognition of a music logo helps viewers to attract towards itself. These reflect unique idea without being complex or typical in nature. Memorable: Memorability is simply an outcome of simplicity. If a logo design will be simpler, easier it would be for people to memorize it. Obviously if a logo has been memorized by viewers, it means the musician or band associated has also been noticed by him/her. Timeless: A good music logo is always timeless that is it has the capability to last for years and generations. So check out whether your music logo will be effective even after 20-30 or more years. Appropriateness: A good music logo is simply appropriate for a musician or the band it is made to represent. It clearly defines the idea of the musician. It reflects an insight to the visitor that what he/she will be offered.
> Don't Underestimate Music Idea for Innovation
The main aim of the music logo should be to convey certain feelings about the music associated. Sometime we dedicate ourselves too much in bringing innovation that the actual idea behind the design diminishes, which in turn is not good. A music logo need to be easily identifiable along with being simple and unique. So make sure that you do not neglect the music idea for being too much innovative. So this is all about designing a perfect music logo. Keep all these things in mind and these will definitely help you in optimizing your music logo design techniques and serve your clients with unique and innovative designs. A logo speaks for a brand, a company or an organisation. The visual identity of a logo can make or break your brand in the eyes of your customer. These music logo design templates can be used for your music brand or company to attract your customers and your audience. You can choose the design template that represents your brand in the best possible way.
More in Logo
| | |
| --- | --- |
| DJ Logo Template – 41+ Free PSD, EPS, Vector, AI, Illustrator ... | 35+ Music Logo Templates |
| 17+ Band Logo - Free PSD, AI, Vector EPS Format Download Free ... | 20+ Logo Designs - Free PSD, Vector AI, EPS Format Download ... |
| 25+ Guitar Logos – Free PSD, EPS, AI, Illustrator Format Download ... | Free PSD Logos – 21+ Free PSD, CS3, CS4, CS5, CS6 Format ... |
| 30 Free PSD Logo Templates & Designs! | 8+ Beautiful Studio Logos |