Stores are everywhere. No matter which country you are in, stores are always there. Be it a huge chain store or a hole-in-wall store, you can see them everywhere. Admit it, we need them. Us consumers always rely on stores to buy our needs and wants. From dry goods, fruits, veggies, accessories, materials, you name it all.
If you are starting up a store, a logo should always go along with it, regardless if you have a food store, drugstore, or a convenience store. We've scoured the web and found this list of more than 10 unique and beautiful store logos that will surely catch your attention. These are ideal for those who are starting up a store business. Take time to scroll down and pick which suits your store best. For more generic logos for a wide array of applications, check our growing collection of logo designs.
Store Logo Design
Download
Pet Store Dog Logo
Download
Tea Store Logo Template
Download
Mobile Store Logo Template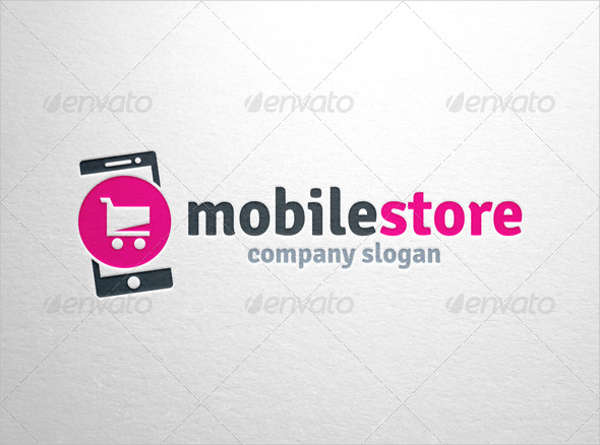 Download
Food Store Logo Template
Download
The Logo as Part of the Brand
One of the things that captures a consumer's attention is the logo of a certain store. This is something that you will always remember, and you will recognize the brand's name in an instant every time you see their logo
A logo plays a very important role in the corporate world. Notice that a store business, car business, gadget business, schools, pharmacies, etc., they all have their distinct logos that make people recognize them right away even from a distance. By just looking at it, you'll know right away what their business is all about.
Designing Effective Logos
Logos should always be remarkable in design, color palette, and tagline. It should be something that will stand out from the rest. In that way, people will start to notice them. Some might be curious as to what the story behind it is and why the design was made to look that way.
A logo is an icon that will introduce consumers to a certain brand. Make sure to come up with a design that will catch people's attention. Remember that it is not always necessary to match the logo into what your business is about. Popular computer brand Lenovo's icon is not a laptop or a phone. Worldwide car brand Kia's logo doesn't even resemble a car. Authenticity and uniqueness are the key, and something as simple as stylizing the company name and presenting it as the logo is even effective. Check our growing stock of business logos if you can't find any specific logos here for your new venture.
Corner Barbershop Logo
Download
Vintage Restaurant Logo
Download
Boutique Store Logo Template
Download
Shopping Cart Logo Design
Download
Zebra Store Logo Template
Download
So if you are having a hard time designing a logo that sticks, just sit back and relax. We got your back for this. Choose from this list of more than 10 beautiful logo designs we've found for you from the web. Each comes up with a good quality image, great color, and memorable font style.
These images will surely capture your customers' attention. It is also a great inspiration for creating a website design, T-shirt logos, and even shoe logos. Plus, they can be downloaded easily to your laptop or PC for free or for a modest price. Pick which one suits or matches your brand best. From those wonderful designs above, I'm pretty sure you already have a personal favorite. You can always check out this page anytime for references to any new venture you may have.