Congratulations to the happy couple bringing a new son into the world! Baby showers and first birthdays are momentous occasions in any child's life, and it is even more so for the parents. You want to prepare for a celebration you will remember fondly as your child grows, and it all starts with the announcement and a party invitation to family and friends.
This list of wonderful invitation templates from among our website's huge gallery will give you some flexibility of choice. There are options here for different budgets, and pricing will vary depending on how many cards you order. These occasions only happen once, however, so you'll want to know the best options your money can buy. Take a look through this collection and see what catches your eye.
Baby Boy Birthday Invitation
Baby Shower Invitation for Boy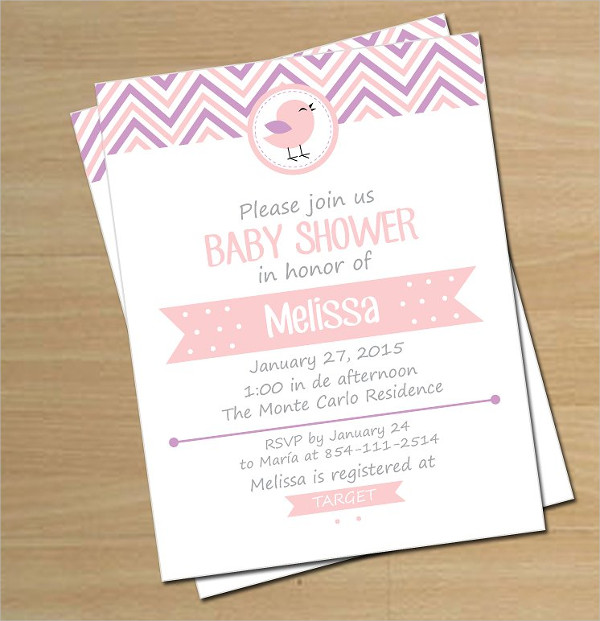 Baby Boy Announcement Invitation Card
Download
Blue Baby Boy Invitation Card
Download
Vintage Baby Boy Invitation
Download
Celebrating Baby Showers
Baby showers are celebrated differently in different countries.
In some places, the baby shower is hosted by a close friend instead of the mother.
In other places, only women family members and friends were invited.
In yet other places, baby showers were only held for the firstborn child, celebrating the transformation of a bride into a first-time mother.
What holds common across all nations, however, is the "showering" of gifts on an expecting mother. When this celebration is tied with the announcement of a son, it is even more special.
These invitation cards try to capture in their design the joy, love, and hope that these events bring to the whole family. Take your pick!
Can I Use a Pink Card for My Newborn Son?
Indeed you can! We meant it when we say these baby shower invitation templates provide you flexibility of choice. For open-minded, nontraditional parents, a light pink card design might just be what you're looking for.
Did you know that before the twentieth century in England, the color pink was meant for boys? Pink represented young courage, since the men would wear red uniforms, and pink was pale red. At the same time, the little girls would have the color light blue, which represented purity.
Times have changed, and your options have grown. Take your pick from any of these charming and welcoming invitations to make your baby shower a memorable one.
Printable Baby Boy Invitation
Download
Teddy Bear Baby Boy Shower Invitation
Download
New Born Baby Boy Invitation
Download
Elegant Baby Boy Invitation Card
Baby Boy Invitation Card Sample
Download
Are These Cards for Sale?
If you looking to buy, note that some of these cards will be available as PSD files or EPS and AI vector files, which means you can customize the text and coloring on Photoshop or Illustrator after you purchase and download it.
Most of them will be priced between $6 and $8 USD, but there are cards that allow you to get 25 or more cards in matching envelopes upwards from $50 USD. Different sizes are also available, so do check out the product details in download pages by clicking on the download buttons.
These cards are getting sold out quickly, so act fast!
Note: If you're not looking to buy, these designs will at the least provide you with some inspiration. You can get an idea of what designs you might like more than others, and if you're looking to create your own invitations based on these designs, even better!
More Cards for Your Son's Celebrations
If your son is entering a milestone year in his life, you're going to want an equally significant design for your party theme and invitations. Check out some other birthday invitation templates we've collected featuring some of the best trending designs for all your party needs.