Invitation Templates
35+ Diaper Invitation Templates – PSD, Vector EPS, AI
Diaper invitation template is very helpful for you in designing the invitation for your baby shower, which is the most awaited event for you. Do you want to do something different in the event? Do you want let people enjoy reading the invitation before enjoying the celebration? If yes, then be ready to initiate your own style of invitation. Diaper invitation will help you in it. You can also visit Mickey Mouse Invitation Template. Are you organizing a baby shower? Well, then you'd need specially-made invites with which you can invite the guests to come and be a part of your happiness. Well, good thing that the Internet has got so many lovely diaper Invitation Template for you to pick from. Even luckier for you, because we have chosen some beautiful template examples to share with you!

New Mom Diaper Party Invitation Template
Download

Diaper Invitation Photoshop Template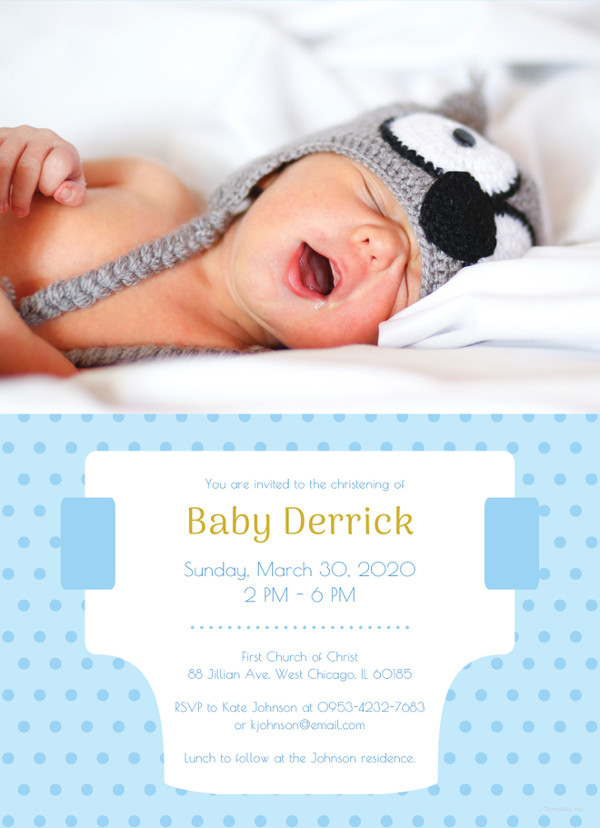 Download

Diaper Raffle Ticket card Template
Bunny Baby Shower Invitation Template
Creative Modern Diaper Raffle Invitation Template
DIY Pattern Diaper Invitation Template
Customized Retro Diaper Invitation Card Template
Cute Diaper Invitation Template
Diaper Invitation Baby Shower Template
Designed Crown Diaper Invitation Template
Printable Diaper Invitation Template
Diaper Raffle Invitation Template
Folded Diaper Invitation Diaper Shaped
Editable Diaper Invitation Template
Modern Diaper Invitation Template
Second Baby Diaper Invitation Template
Perfect Diaper Raffle Template
Little Man Baby Shower Invitation Template
Editable Beautiful Diaper Invitation Template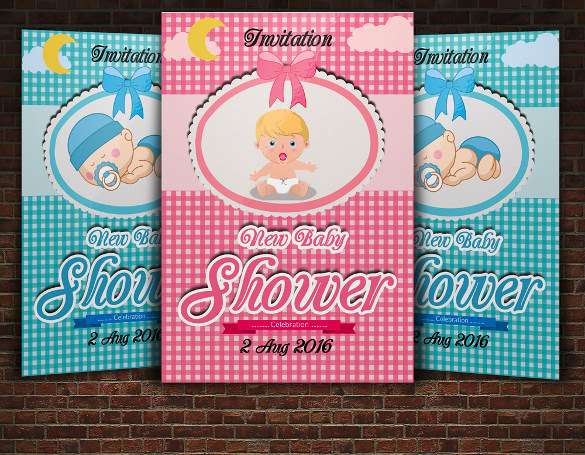 Beautiful Shape Diaper Invitation Template
Green Yellow Baby Booty Shower Style Invitation
Diapers for Daddy Baby Shower Invitation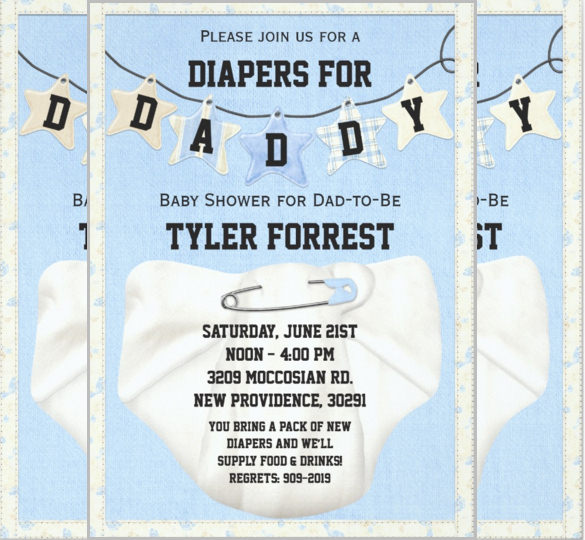 Baby Shower Invitation PSD Template
Photoshop Baby Shower Invitation Card
Baby Shower Invitation Cute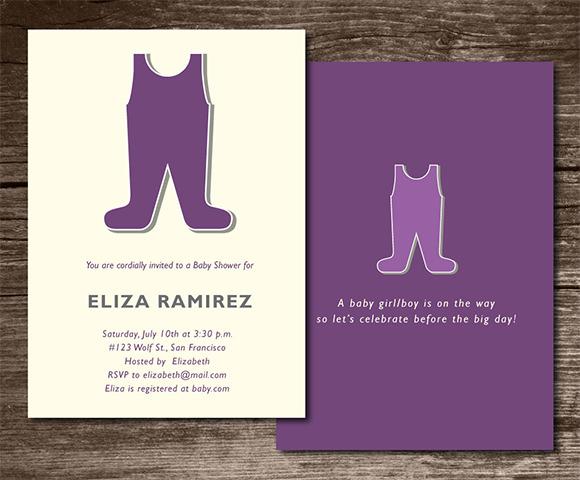 Diaper Baby Shower Invitation Template
Beer and Diaper Baby Shower for Dad
Classic Baby Shower Flyer Template
Baby Shower Invites Template
Baby Shower Invitation Colors
Cute Invitation Cards for Baby Shower
Diaper Duty Invitations Template
Fox in Diapers Baby Shower Invitation
Baby Shower Invitation Leaves
Diaper Party Invite Template
Diaper Baby Shower Invitations Template
The template id equipped with a number of creative designs which reduces a lot of your burden and let you get involved with other activities in the event where you enjoy the togetherness of all. Trying this diaper invitation template once will prompt you to use it for another such events also, it will enforce you to recommend it to your friends and relatives. The utility of the template can only be experienced by using it so, keep on inviting your loved ones and live the moments.