Honouring a person for the long number of years with an organization and appreciating their achievements are the main reasons for throwing a retirement party. Inviting other employees, family and friends needs careful planning and an excellent Retirement Invitation Template which will list out the way to go about it. There are numerous template options available that will bring out the right emotions about the event. You can also see Retirement Letter Templates here.
Beautiful Retirement Party Invitation Template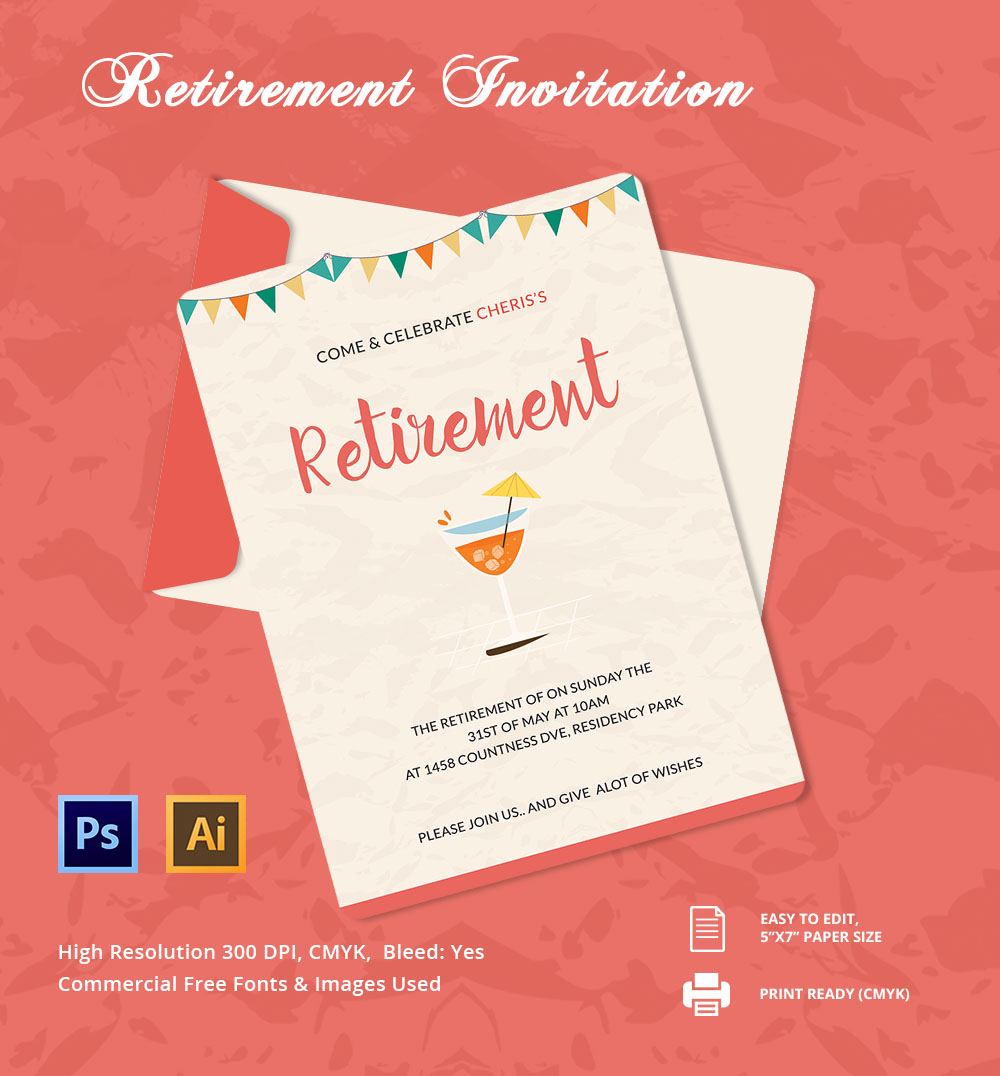 Print Ready Retirement Party Invitation Template
Elegant Retirement Party Invitation Template
High Resolution Retirement Party Template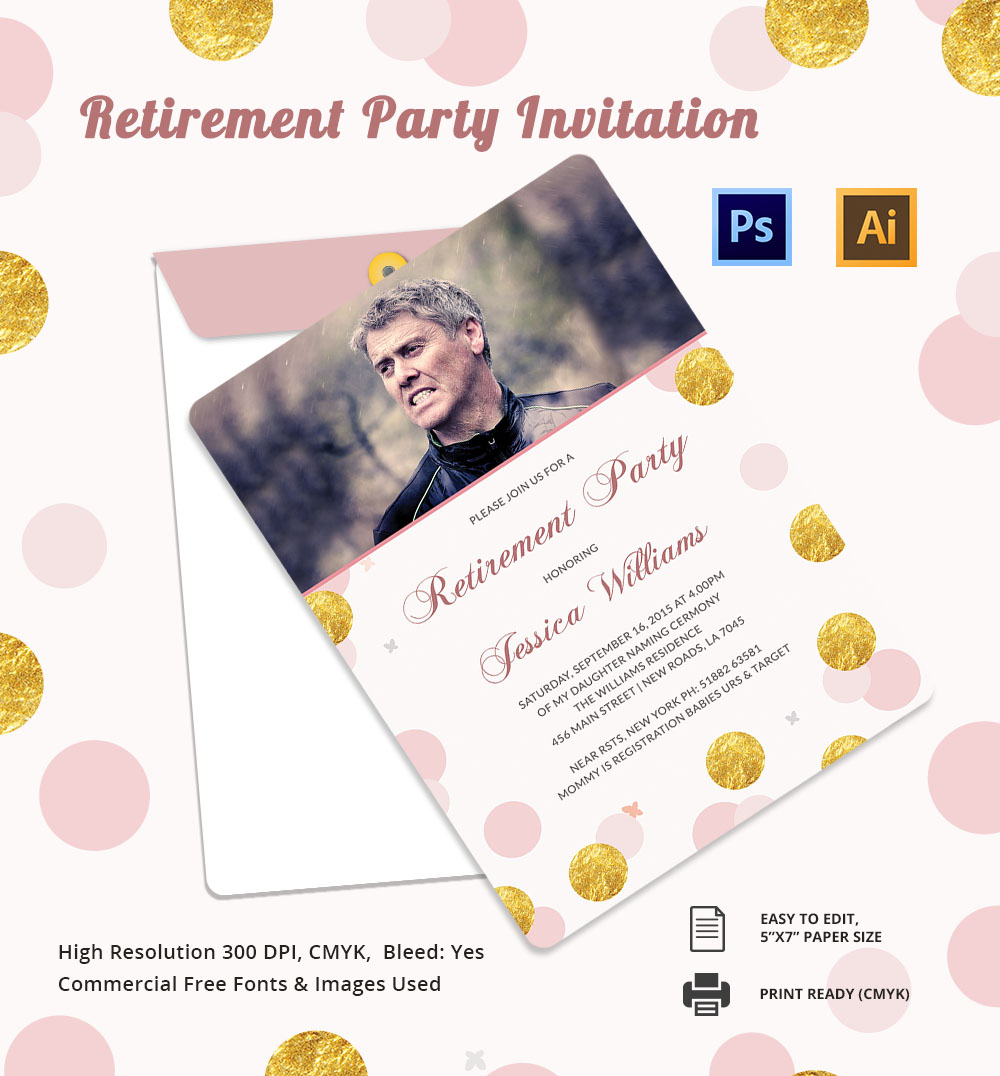 Printable Retirement Party Invitation Template
Retirement Party Post Card Invitation
Blue Retirement Party Template
Retirement Construction Military Invitation
Teacher Retirement Party Invitation – Custom Printable
Beach Chairs Retirement Party Invitations
Retirement Party Invitation Gold and Silver or Pick any Color Accent
Personalised Wine Champagne Bottle Label HAPPY RETIREMENT
Medical Retirement Party Invitation
Teacher RETIREMENT PARTY Invitation – Chevron – Elegant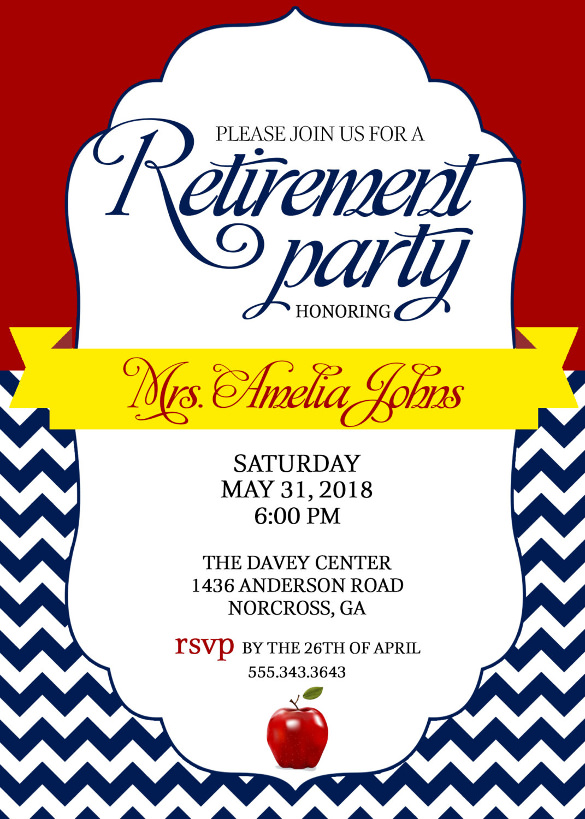 Retirement Party Fun Newspaper Invitation
Retirement BANNER Personalized vinyl w grommets
Horse Racing Birthday Retirement Milestone Party Invitation
Elegant Golden Leaves Retirement Party Invitation
RETIREMENT Invitation Black with a touch of Red or Pick any Color Accent
Beach Theme Starfish Retirement Party Invitation
Excellent language coupled with some eye-catching backgrounds make the invite special and this Retirement Invitation Template supports PSD, PDF and Word formats too. So ­whether it's your own retirement or a colleague's, go for it in the most professional way.