Invitation Templates
16+ Funny Wedding Invitation Templates – Free Sample, Example Format Download!
Interpreting the word "funny", it by and large depends on the thought process and the imagination of the designer. Making a wedding invitation template look funny can be a way to gain attention of the viewers but designers should be extremely cautious not to overdo it, because it tends to dilute the seriousness and pious nature of the wedding ceremony.You can also see this beach wedding invitation. These kinds of wedding invitation templates may contain an attractive or a witty choice of words, or certain imagery showing the fun side of a marriage relationship. However, it is always recommended to be relevant to the subject and not be too frank or candid about it.
Funny Wedding Invitation Template in PSD
Funny Wedding Invitation Personalized With Bride And Groom

Make your wedding invitation cards fun filled and full of peppy ideas with this funny wedding invitation personalized with bride and groom caricatures. Invite your family and friends to your wedding in a stylish way with this theme!
Bride And Groom In Red Car Funny Wedding Invitation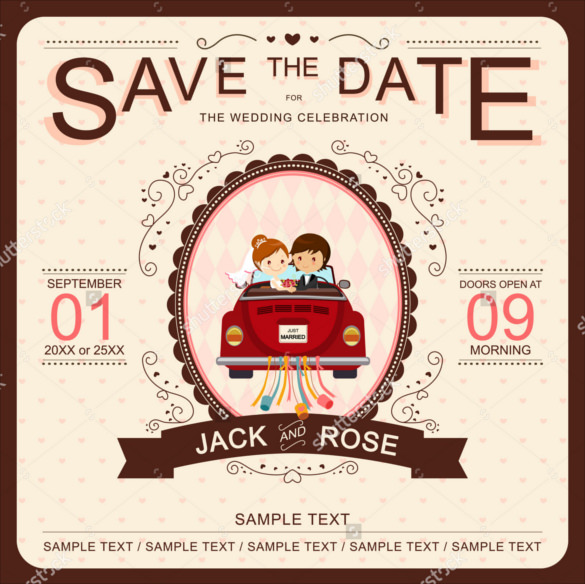 Ask your family and friends to join you as you get married and get ready for a new ride of life with your partner with this funny and adorable theme of invitation that features a bride and groom in a red car.
Groom On The Swings Wedding Invitation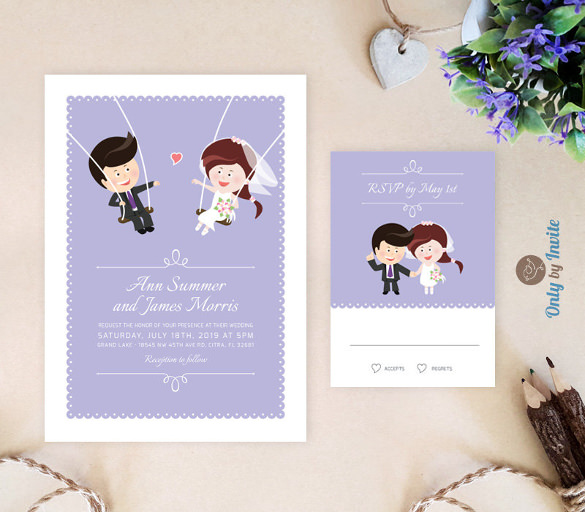 Take a swing towards a new chapter in love with your wedding and depict that very thing on your wedding invitation cards with the help of this peppy, funny groom on the swings wedding invitation theme.
Starry night Funny Wedding Invitation

Use this theme of starry night funny wedding invitation and ask your family and friends to grace the occasion as you get married and begin a new chapter of your life in happiness and joy.
Beautiful Funny Wedding Invitation

Call on your family members and friends to your wedding in a zesty, Bohemian style with the help of this beautiful funny wedding invitation that features guitars and a mike and looks very cool.
Disney Tangled Funny Wedding Invitation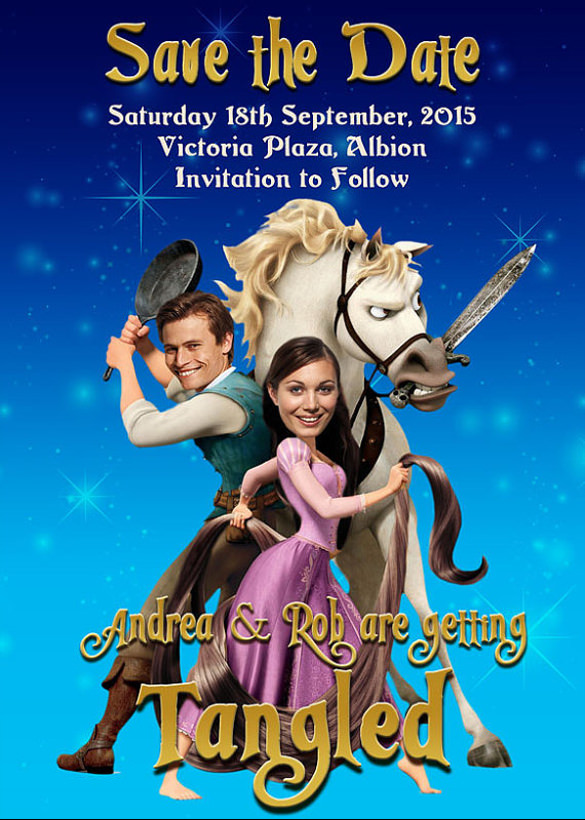 If you are a fan of Disney's Tangled movie, and if you find that love story adorable, get yourself in the shoes of the characters with the help of this Disney Tangled funny wedding invitation that looks flamboyant and beautiful!
Unique Personalized Funny Wedding Invitation

A pretty house and a pretty car and all the pretty little things will comprise to make your new home. Tell all about it to your family and friends by depicting it on your wedding invitation by using this unique personalized funny wedding invitation theme.
Awosome Funny Wedding Invitation PSD Format
Blue Cake Funny Wedding Invitation
Destination Funny Wedding Invitation
Raccoons Funny Wedding Invitation Template
woodland Funny Wedding Invitation Template
Couple Funny Wedding Invitation Template
Funny Cartoon Wedding Invitation Template
Funny Cartoon Wedding Invitation
Grand Funny Wedding Invitation Template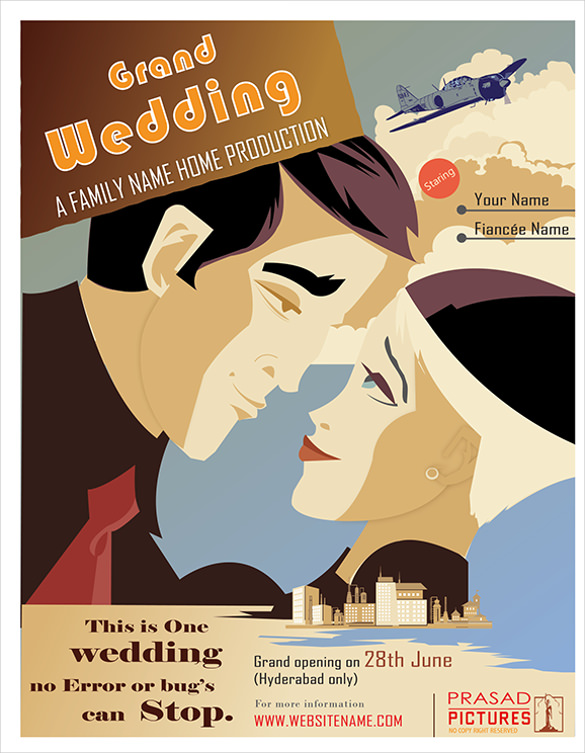 Funny Wedding Invitation for Elena and Alex