Invitation Templates
21+ Handmade Wedding Invitation Templates – Free Sample, Example Format Download!
Although on most of the occasions, people do make the best usage of pre-defined templates and majestic themes to give shape to their wedding invitation cards, but the best ones out of them are handmade. Handmade wedding templates offer the maximum level of sophistication and customization in the theme and look & feel of the template as compared to any other template.You can also see vintage wedding invitation templates.
These wedding invitation templates can be designed and crafted out of many objects depending upon the imagination of the designer – be it feathers, thermocol and others. For design purpose, they can make use of PSD imagery with fine artistic skills such as embroidery etc. to suit the occasion.
Engraved Wood With Handmade Wedding Invitation
Make your wedding invitation extra special with engraving it on wood with the help of this engraved wood with handmade wedding invitation template. The engraving can be done with a level of finesse which will attract all your invitees.

Royal Disney Princess Scroll Wedding Handmade Invitation
If you have been a Disney fan since your childhood and have always wanted a wedding like one of those Disney princesses, invite your family and friends in the same manner with this royal Disney princess scroll wedding handmade invitation.

Handmade Wedding Invitations With Fuchsia Ribbon
Unique Personalized Handmade Wedding Invitation Template
Ask your family and friends to join you in the celebrations of your big day by inviting them to the wedding in a very unique manner. Use this unique personalized handmade wedding invitation theme to enthrall all your near and dear ones.

Seaside Rustic Handmade Wedding Invitation
There's a thing about sailing and ships and all the charms of the sea. If your wedding is going to be by the sea, or even better, on a cruise, tell all about it to your family and friends using this seaside rustic handmade wedding invitation card.

Rustic Burlap Handmade Wedding Invitation
Send out your wedding invitations in a stylish manner with the help of this rustic burlap handmade wedding invitation theme that has a rustic and classical charm about itself.

Faded Ivory Handmade Wedding Invitation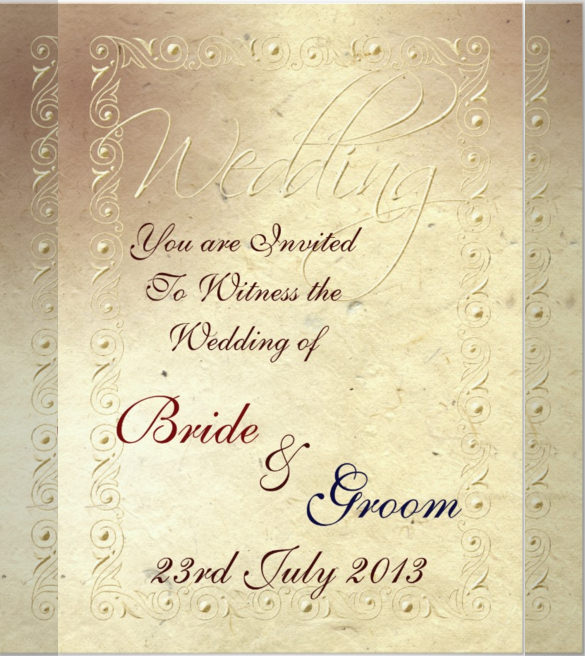 Use this wedding invitation theme and in the beautiful colours of ivory, write your own personalized messages to your family and friends and ask them to join you as you celebrate a new beginning of your life with someone you love.
Groom Suit Handmade Wedding Invitation
Your wedding is going to be stylish and chic and so it would only be fair when you send out your invitations in the same manner. Use this groom suit handmade wedding invitation theme and ask your friends and family to join you in your wedding celebrations in utmost style.

Handmade Wedding Invitations Made Of Paper Template
Make your wedding invitations extra special and extra beautiful with the help of this handmade wedding invitations made of paper and add a customized touch to the invitations that you send out to your near and dear ones.

Simple Handmade Wedding Invitation Template
Wedding invitation Handmade Unique Glitter Template
Handmade Wedding Card On A Gray background
Handmade Gold Ivory Rose Wedding Invitation
Personalised Handmade Gate Fold Wedding Invitation
Wedding Invitations Made By Handmade
Elegant Simple Handmade Wedding Invitations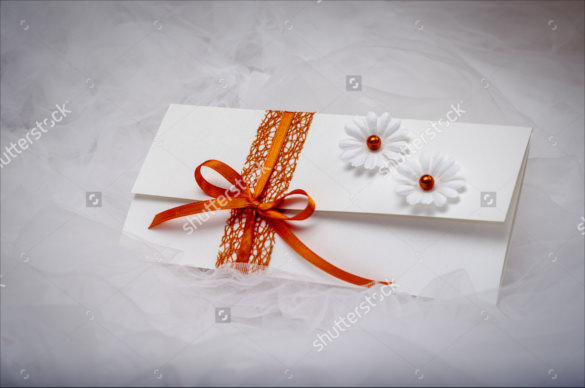 Elegant Round Gatefold Wedding Invitation Handmade Template
Handmade Cheque Book Wedding Invitation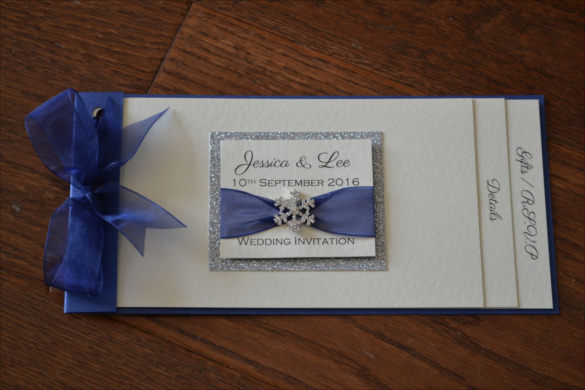 Handmade Wedding Invitation with Damask Pattern And Satin Ribbon
Simple Sunflower Handmade Wedding Invitation Template
Sailboat Handmade Wedding Invitations Templates
The best of the things come in the smallest of packages they say. Go small and stylish with your wedding invitations. Make your wedding invitations look a tad extra special and beautiful with the help of the sailboat handmade wedding invitation theme.

The love Story Wedding Invitation By Handmade
Handmade Paper Wedding Invitation With Heart shape