Logo
17+ Eye Logos
Irrespective of the kind of company, a logo is absolutely essential. It creates a lasting impression in the minds of the beholder. To create an unusual logo for your company, you could use logo designs here. Each of the eye logo templates contain exquisite designs and varied colour combinations. Plus, most of them can be resized to suit your needs! You will surely find a logo here that goes with the persona of your company! You can also see Swan Logos.
Eagle Eye Logo
An eagle's eye has always been considered to be a symbol of power and authority. If that's the kind of impression you want to create, you must take a look at this template. You can also see Photography Logos.
Birds Eye Logo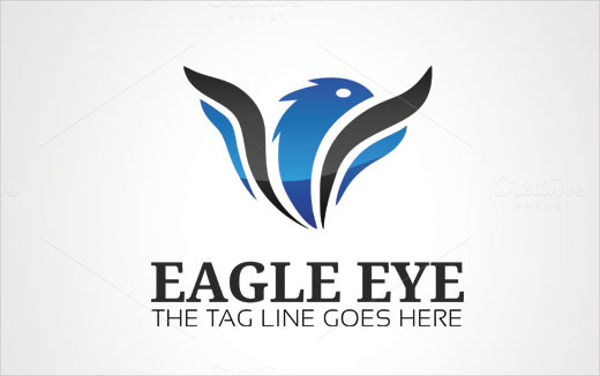 This template would be perfect for any kind of business. Free fonts have been used in this template and it uses a colour mode of CMYK. Also, you'll be given a mock up to follow as a sample. You can also see Sports Logos.
Set of Eye Logos Vector
If you want to experiment with some eye logos for your business, then you can make use of this. This set here contains about 9 different logos for you to try out! You can also see Bird Logos.
Blue Eye Logo
The logo template you see here is completely scalable. That means you would be able to resize the logo once you download it to make sure it goes with your theme. Also, it has a professional touch to it. You can also see Haunting Logos.
Eye Shot Logo
This stylised logo would be perfect if you are looking for something unconventional. You also have sufficient space in the logo template to add your company's slogan in stylised font.
Fire Eye Logo
This fiery eye logo has a very modern touch to it. It comes in a number of different sizes as well, so that you can select the one that goes with your company theme. You can even edit them.
Fish Eye Logo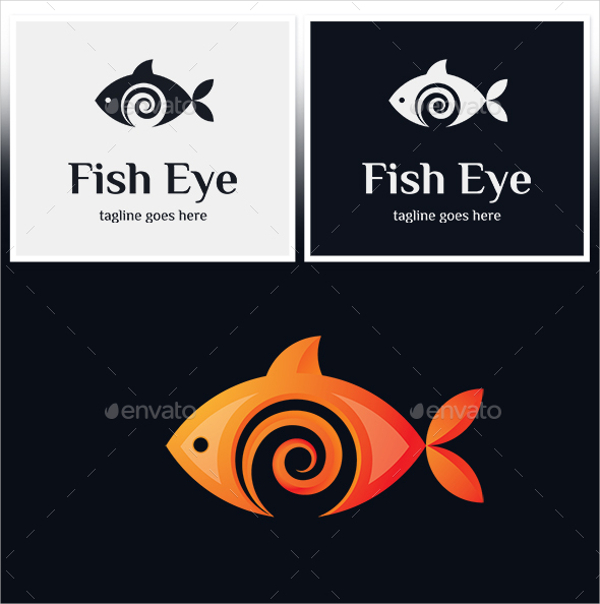 If you want eye logos, this template comes with an unconventional design. You also get to add your tagline in the logo. The logo is scalable and comes in different sizes.
Eye Abstract Logo
This logo template comes in fully layered psd files. The files are editable in Photoshop as well. The colours in the template can be altered at will. You can add other details like your company's name, etc.
Vision Eye Logo Vector
Abstract designs like this look best when it comes to selecting a logo for your business. You can make edits to certain elements in the logo if you feel the need to customize it.
Owl Eye Logo
This logo would be perfect for the logo of any business. You will be able to edit the colour scheme and the textual elements of the logo with utmost ease. Also, you would be getting fully layered psd files.
Blue Eye Logo Free Vector
For a stunning logo for your company, you can go with this blue vector eye logo. It certainly exudes a sense of professionalism and makes your logo look all the more stunning.
Printing Vision Eye Logo
In this case, you will be getting quite a few variations in the colour scheme to choose from. You can choose and download whichever design or pattern catches your eye.
Colorful God's Eye Logo Design
This bright and colourful design looks really attractive and has been modelled on an ancient Spanish symbol. That way, you add some integrity and meaning to your logo as well.
Solo Eye Logo Template
The eye logo template here is fully scalable. You can edit and resize the image so that it goes with the theme of your company. Also, you will be able to add the tagline of your company in the logo itself.
Colorful Eye Logo Template
This colourful eye logo template would be perfect if you're trying to create a logo. It is completely scalable and also comes in different sizes for your benefit. You can also see Coffee Logos.
Eye Motion Logo
A company logo should always be colourful and bright. That is exactly what these amazing logo templates demonstrate. All the templates here,even the bird logos have a special meaning associated with them. You can download these templates, edit them and add your tagline to create logos for your company.