Invitation Templates
24+ Gift Tag Templates – Free Sample, Example Format Download!
Our beautiful variety of gift tag templates are perfect to add to a gift you may be giving a loved one. These lovely tags can be added to a home-made cookie package too. Available in a wide range of fancy shapes and sizes, you can add a small message to this tag. These example tags can also be used to a small hand painted drawing. You can also see name tag templates. The sample gift tag templates can be downloaded in the format of your choice. From heart shaped gift tags to send to your loved ones, to abstract and elegant shaped templates for professional purposes, the gift tag templates are the perfect way to personalise your gifts.
Free Gift Tag Template
9 Christmas Gift Tags Template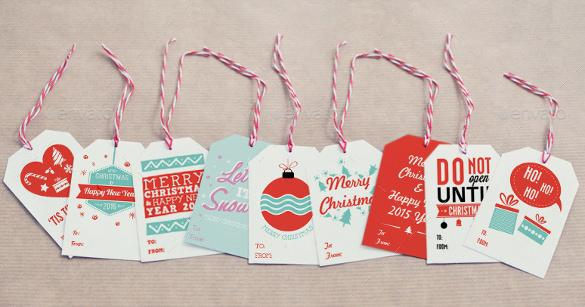 These are a set of 9 beautiful Christmas gift tags ideal for the holidays tags. These come in a colour combination of white, red and blue and have a small section for niceties.
Valentine's Day Gift Tags And Overlays
4 Butterfly Gift Tags With Matching Envelope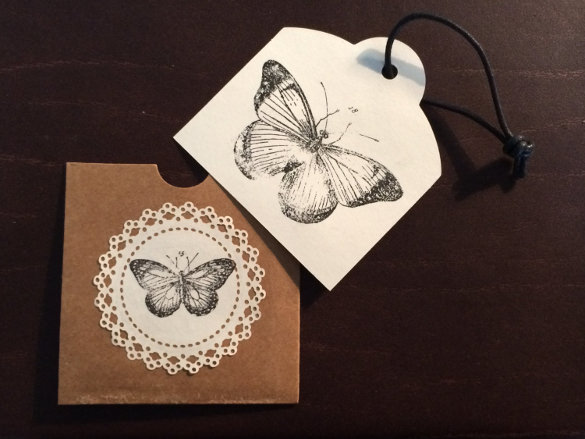 This set of 4 butterfly gift tags come with matching envelope. They can also double up as just a message card or can be used to tag gifts.
Christmas Gift Tags Template Download

These Christmas Gift tags are ideal for tagging gifts for children. They come with cute animations of santa, rein deer, Christmas tree etc. in very bright colours.
55 Tag Crafts Shapes Gift Tags Template

These are a set of 55 gift tags in different shaped and for different occasions. You could use them for birthdays, Anniversaries, Christmas and every other important occasion.
Custom Gift Tags Made With Love Tag Template

These are custom gift tag templates with customized messages that can be printed. They come in brown cardboard and white colours. They can be used for both personal and corporate gifting.
Gift Tags And Label Template Download

These gift tag templates come in different colours and shapes. They come in a zig-zag pattern and can be ideally used for gifting to children
Printable Holiday Gift Tags Template Download

These are printable Holiday Tag templates that come in nice bright colours. They come in different shapes and have ample scope for writing personalised messages.
Personalized Custom Gift Tag Template
Halloween Gift Tags Template

These Halloween gift tags come in Halloween colours of orange and black. They are funky and reflect the Halloween mood.
24 Watercolour Gift Tags Template

This set of 24 watercolour gift tag templates come in a very contemporary and geometric pattern in different colours. Each also have a small message on them.
Especially For You Ceramic Gift Tags
Vintage Gift Tag Variety Pack
Printable Holiday Gift Tags Template
Vintage Inspired Gift Tag Template
Collection of Christmas and New Year Gift Tags Template
Flat Gift Tag Variety Pack
Collection of 10 Vintage Valentine's Day Gift Tags Template
Easter Gift Tags Collection Template Download
Handwritten Calligraphy Personalized Gift Tags Template
Arrow Gift Tags Template Download
Gift Tag DIY Printable Template
Personalized With Name Gift Tags Template
Gift Tag with A Custom Saying Template