Mickey Mouse is one of the most lovable cartoon characters. The kids are just crazy about it and want it in everything. The birthday mickey mouse invitation template is quite popular and liked by the kids. If your children are also fond of such characters, you can use it as a theme of your invitation.
Editable Micky Mouse 1st Birthday invitation Card
Cutomizable Micky Mouse 3rd Birthday Invitation
Retro Micky Mouse Birthday Invitation Template
Micky Mouse 2nd Birthday Invitation Card Template
Sample Micky Mouse First Birthday Invitation Template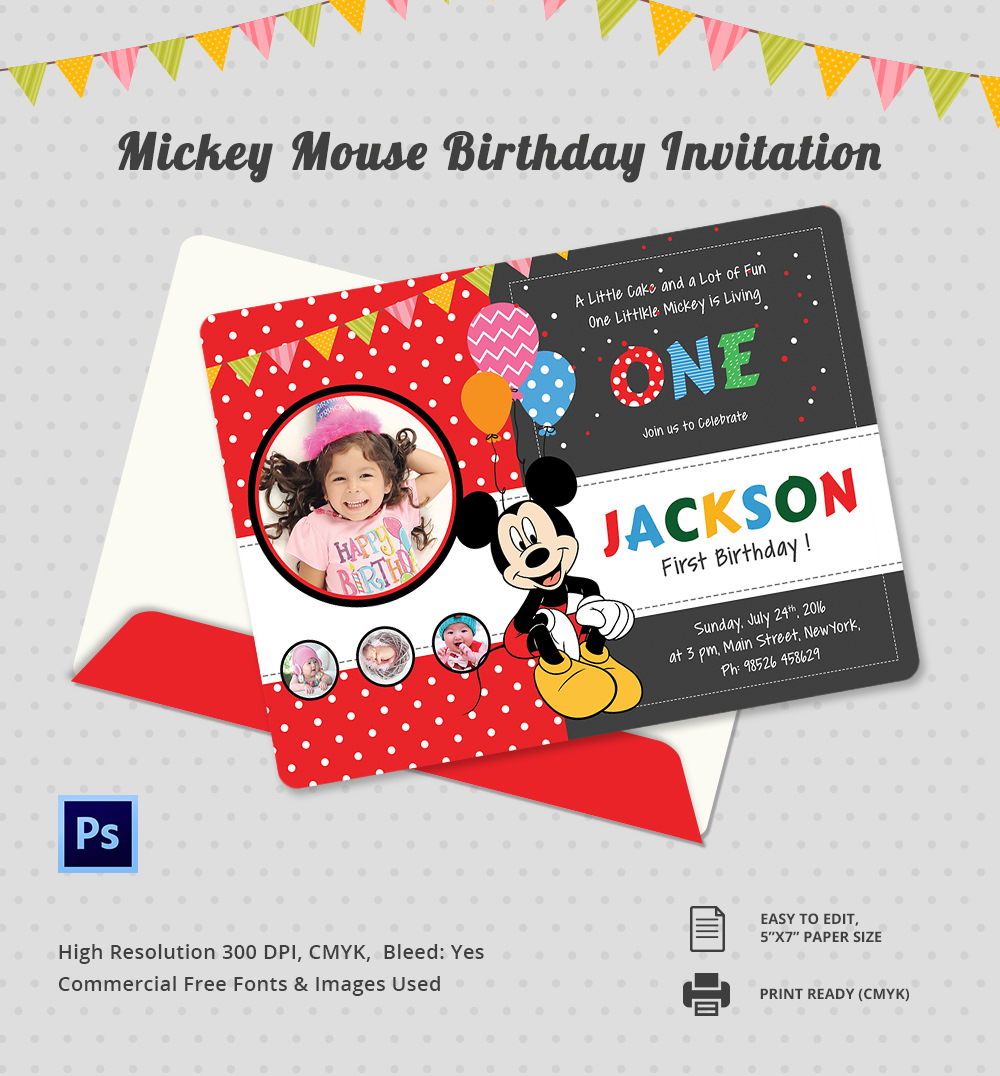 It will not only look colorful but lovely too. Even the people will admire the way you have designed the invitation. Why not look for the different sample templates or formats like word, html, PSD or Photoshop available on internet that is just perfect for the birthday occasion.
Mickey Mouse Friendship Invitation Card
Mickey Mouse Invitation on Blackboard
Birthday Invitation Card in Mickey Mouse Dress
Mickey Mouse Birthday Invitation Party in Garden
Mickey Mouse Invitation Greetings
Mickey Mouse Invitation in Sky Blue Color
Mickey Mouse 1st Birthday Invitation
Mickey Mouse Invitation for All
Birthday Invitation from Mickey Mouse
Mickey Mouse Invitation to Clubhouse
Mickey Mouse Birthday Party with Friends
1st Birthday Invitation Card Presenting Small Micjey Mouse
Simple Mickey Mouse Invitation
Mickey Mouse Invitation with Baby Photo
Mickey Mouse -The Boy Birthday Invitation
Digital Print of Mickey Mouse Invitation
Mickey and Minnie Mouse Valentine Party Invitation