Invitation Templates
15+ Photo Wedding Invitations – PSD, JPG, Indesign
Capture the love and affection you share with your partner and show them to your loved ones whom you are inviting for your marriage with PSD Wedding Invitation. It allows you to put the best pictures for inviting the guests in fashion and style. Make your wedding invitation look more magical with your photos. From happy, funny photos to professional shoots include them on your wedding card to create a perfect wedding invitation card that will symbolize your love and passion. Discover the wide range of templates available in variety of format options like PSD, PDF, MS Word and many more From Wedding Invitation Template.
Sample Photo Wedding Invitation
Photo Wedding Invitation Email Template
Wedding Phrase Overlay for Photos

Make your wedding invitation card speak of your future in a very subtle manner with the help of this wedding phase overlay for photos theme that will tell your family and friends the story of your happily ever after.
Post Wedding Reception Invitation

For those who want to get married in a very private and intimate ceremony and invite your family and friends post the wedding ceremony, here is wedding reception template that tells about how you got hitched in the most stylish manner!
Creative Engagement Wedding Card

Break the big news of a new phase in your life that is full of love and promises with this creative engagement wedding card template that speaks all about it with an aura that inspires love and romance.
Modern Photo Save The Date Magnet

Tell your family and friends to attend your wedding in a manner that they'll never forget with this modern photo save the date magnet that lets you put up a photo of you on the card and personalize it in the most unique manner.
Photo Save The Date Invitation
Ask your near and dear ones to save the date of your wedding and be there to see you get married and embark on the newest journey of your life walking down the aisle. Use the photo save the date invitation template that will make it easier for you to send out the message in some style.
Photo Wedding Invite Card

Make your wedding invitation card look regal and informal at the same time using an optimum combination of personalization and aristocratic touch with this photo wedding invite card template.
Wedding Invitation Card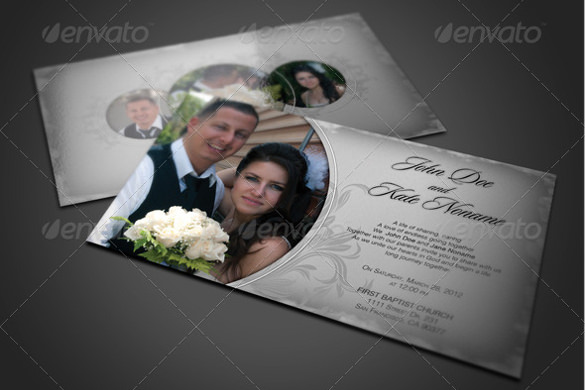 Make your wedding invitation card look simple and special with little efforts using the theme of this wedding invite card that looks sober and decent with minimum decoration and subtle colours.
Custom Photo Wedding Invitation Set

Tell your family and friends that you are tying the knot with the best person in the world. Send out your invitations in style and sense using this custom photo wedding invitation set theme that has a very charming look.
Engagement Photo Wedding Invitation

Tell your family and friends about your wedding engagement and how you met your perfect one with this engagement photo wedding invitation that says a ton of things about youthful love and has a very beautiful design about it.
Printable Wedding Invitation Suite

Make your wedding invitation stand out from the rest with quirky ideas and a touch of customization with the help of this printable wedding invitation suite theme.
Pastel Wedding Theme Bundle
Celebration Of Love Invitation
Platinum Gray 5×7 Paper Invitation Card
Thank You Wedding Photo Card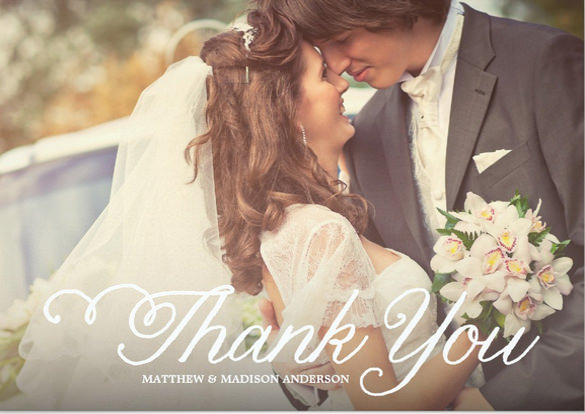 Water colour Wedding Invitation