Textures
Background Texture – 21+ Free PSD, AI, Vector EPS Format Download
Textures definitely play crucial role of the surface in every design. There are lots of textures available to provide the best look to designs. To be honest, use of texture has gone beyond the trend and is considered to be integral part of web designs on a whole. The inclusion of texture would definitely add an extra bit of personality and special thrill to themes while them fashionable, emotional, and glamorous. Use of right kind of textures definitely plays a vital role in attracting viewer's attention and this ultimately benefits the web designing. Designers always have strong fascination for textures. It allows them to become more creative. There are definitely whole lots of reasons that make them so widespread through the net. Using the right kind of texture would set the right type of tone to the page. Apart from being multi-purpose, these textures are available in different kinds and types. These textures can be used for some kind of page component, background modification, button adding, menu bar, etc. However, it must be kept in mind that every single texture style comes with proper application processing in terms of background designing.

>

Defining Texture

Texture is basically a kind of designing element that turns two-dimensional piece into three dimensional forms, thus offering a more realistic vision. Texture is that type of designing tool that brings a correcting tone to a site. This helps in making a positive impression on the users. There are several factors that need to be taken into account like the screen resolution and size, it may well become quite difficult to implement the right kind of textures into a web designing. However, it is still worthy of use.

Printable Wood Background Texture PSD Download
Sky Texture PSD Download
Abstract Water Texture PSD Download
Water Texture Pack PSD Download
Distressed Painted Wood Texture Download
An Array of Ten Sand Texture
Vintage Water Texture Download
Unique Sand Texture Download
Wood Texture Background PSD Download
Set of Rock Texture Download
Sea Surface Background Texture
Beach Sand Texture PSD Download
Natural Wood Texture Background Download
Creative Flower Texture
Sahara Sand Texture Download
Set of Water Texture Download
Pebble rock material texture Download
Sky Texture Download
Wood Texture Pack Download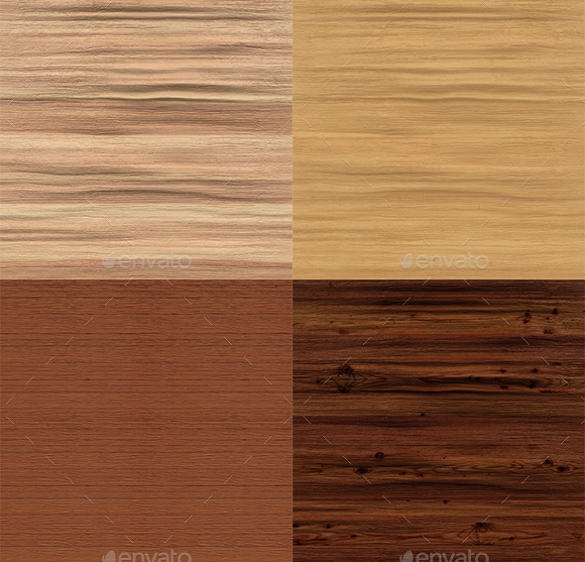 Watercolor Flowers Texture Download
Rock Wall Texture Download
>

Different types of textures

Textures are basically results of human imagination and artistic creativity. Simply anything can be used to design textures like sky, rocket, wood, sand, leaves, flower, rock, water, etc. Another separate class of textures is created using abstract ideas. However, they have their limitations. Some common material textures include paper, leather, metal, tiles, and plastic.

>

What type of texture would fit your needs?

There have already been mentioned different types of texture designs and styles. The variety definitely influences widely on the choices you make. It is always quite a challenge to make the right pick from such a bigger range of options. It must be kept in mind that each of these textures feature designing pattern that convey certain meanings. They are applied as per the designing pattern to pages that would meet the needs perfectly.

>

Wood texture

Often considered to be the most popular and commonly used texture on the web, Wood texture has a universal appeal. It could transform the website into something rural while providing a more realistic appeal. However, the color of texture definitely matters a lot. The darker textures come with a more restrained and solid impact while lighter ones tend to be calm, cozy, and gentle. Wood texture can be used for those sites that deal with restaurant business, logging industry, or landscape designing, and agriculture based sites.

>

Water texture

Water is the true symbol of life. It depicts renewal, reflection, and motion. It is the perfect source of inspiration to create jaw dropping designs. Speaking of water textures, there are different types available: ripples, splashes, bubbles, etc. The use of Pacific water texture definitely helps in creating a calming effect on websites of different style and purpose. Some of the better uses for water textures are aquarium, photo portfolios, water parks, swimming pool, sports related websites, and everything else being carried out in the most eco-friendly manner.

>

Sky texture

Sky texture tends to be negative or positive depending on the color pattern. To convey warmer emotions, blue heaven is definitely a great option to abide by. On the other hand, depressing moods can be best expressed through rainy clouds. The super light textures with kind of airy clouds are perfect to get implemented on theme based blogs, religious sites, etc. On the other hand, the gaming sites would highly rely on cool graphic elements.

> Sand texture
Sand textures create a coastal feel and makes us feel our presence on the beach. It would definitely look great when the website opens up to a wonderful imaginary of yourself being presented on palm beach. Sand texture is definitely apt for travel agencies and hotel sites. They can be different too because the paling rainy textures would suite perfectly business industries. Sand texture as background can be perfectly apt for agriculture based portals.

>

Rock texture

Rock texture creates the perfect natural outlook to a site. Stone, pebble, and rock are web designing elements that would introduce a sort of rigidity along with impudence to a site. That's why you also need to be cautious while using these textures. Improper usage could lead to causing harm to the site. Say for example, rock texture would be a totally misfit when it comes to financial corporation or banking websites. A gentle stone based texture could be perfect for corporate sites. However, industrial themes need to realize the background designing style along with their requirement before taking a step. This type of a texture can be best used by creative landscape photographers or even those exterior designers.

>

Flower texture

Flower texture is probably the most expressive, warm, and romantic texture available. There are different styles and color variations available when you look for flower textures. They are perfectly apt for wedding invitations, blogs, romance sites, travel portals, etc. In fact, floral backgrounds can easily match any and every theme for the website. These days, there are several event agency portals that prefer using the floral theme to design their page backgrounds. In case, you are planning to develop any kind of newborn webpage or family album, flower textures can equally be important. However, the flower textures need to be used with care since the flower compositions may get blend with background. Using image backgrounds is always the best option when it comes to floral agencies while trying to promote a brand.