Sidewalk textures are visual representations of the textures that you normally see in sidewalks. Since a lot of people pass by on side walks, the texture present in this material is usually characterized by roughness and a washed out appearance. There are different design ideas that you can bring to life by using sidewalk textures appropriately.
We have collected a number of sidewalk texture templates so you can have a variety of options from which you may select the appropriate sidewalk texture which can beautify the art project that you are currently working on. As a sample of Photoshop textures, you can easily adjust presets to change the overall appearance of the textures available in this article.
Cement Sidewalk Texture
Download
Colorful Sidewalk Texture
Download
Sidewalk Brick Texture
Download
Galaxy Sidewalk Texture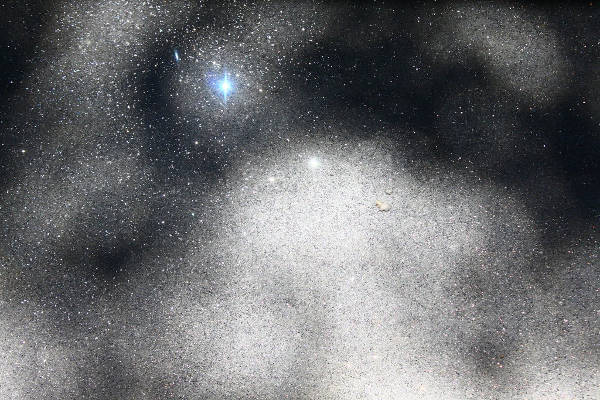 Download
Sidewalk Pavement Texture
Download
Things to Consider in Selecting a Sidewalk Texture to Use
It is very evident that sidewalk textures can truly make materials stand out even more through the application of texture designs. They add character to the material. However, you need to make sure that the sidewalk texture you use is appropriate for the design that you would like to achieve.
Some of the things that you need to consider in selecting a sidewalk texture are as follows:
Assess the patterns that are present in the sidewalk textures. Make sure that the patterns are fitting on all the other items that are present in the design that you are coming up with.
It is very important for you to identify the material from which the sidewalk is made. There are sidewalks that are made from concrete, marble, stones, bricks, pavements and other materials. You should make sure that the texture of these materials will still be appealing when applied to your design.
The color/s of the sidewalk texture should also be considered. Colors and their hues and vibrancy can affect a particular design in a lot of ways possible.
Identify whether you would like to use 3D Textures or just plain or flat sidewalk textures. This way, you can incorporate the texture properly on the material based on the aesthetic that you want to achieve.
Brown Sidewalk Texture
Download
Seamless Sidewalk Texture
Download
Cracked Sidewalk Texture
Download
Bumpy Sidewalk Texture
Download
Concrete Sidewalk Texture
Download
Where Can You Use Sidewalk Textures?
The sidewalk may not be the most ideal place to be at especially if you would like to spend some time in a location where you can rest or pause for a couple of minutes. However, sidewalk textures are versatile and can be incorporated in any design.
A few ways on how you can use sidewalk textures are as follows:
You can use sidewalk textures as a background of a document or a presentation. Background textures should be simple, understated, yet appealing. These characteristics can all be seen in any sidewalk textures that make them the ideal background for any material.
Sidewalk textures can also be used as interior design items. You can just print the sidewalk textures from this post and place them on different mediums may it be on paper, cloth, or even on merchandises through digital printing.
Sidewalks textures can also help you to beautify different kinds of posters and invitations that you may use in events, programs, and a variety of listings.
There are still many ways that a sidewalk texture can be beneficial as a design material. It's all up to you on to incorporate them onto the items to which you want to give a bit more oomph.