Textures
Grunge Textures – 35+ Free PSD, Vector EPS, AI Formats Download
Grunge or more commonly known as the Seattle noise is the type of music known to the world. Music is the only art form which helps one get comforted as soon as they hear them. Music is also known as the art of life. There are many people out there who can simply not move an inch without music. It is music that drives them to feel good about their lives or do their usual work with zeal or in the best possible way. While many music lovers exist and many music types also exist in the world such as contemporary, classic, modern, rock, alternative, hip hop, R &B, jazz and finally grunge and many more. Grunge (Grunge Texture and backgrounds)is the type of music that is the actual noise of a guitar. Grunge actually originated from hard rock or alternative punk rock made from instruments such as guitars (electric and bass both) and drums etc. Grunge has evolved over the middle 1980 and since then has become increasingly famous over time. With the evolution of grunge, grunge lovers have also been demanding for their love to be available in different inspired templates over the web. They are hence widely available over many different websites which have great high quality packs and sets of vectors available in all formats. Of course there are many other types but the main types of templates are given below.You can also see Cardboard Texture.
Beautiful Colour Grunge Texture Download
20 Amazing Vector Subtle Grunge Texture Download
Industrial Grunge Texture Download
Stain Colour Grunge Texture Download
Simple Abstract Grunge Texture Download
Colorful Canvas Grunge Texture Download
Parchment Grunge Texture Download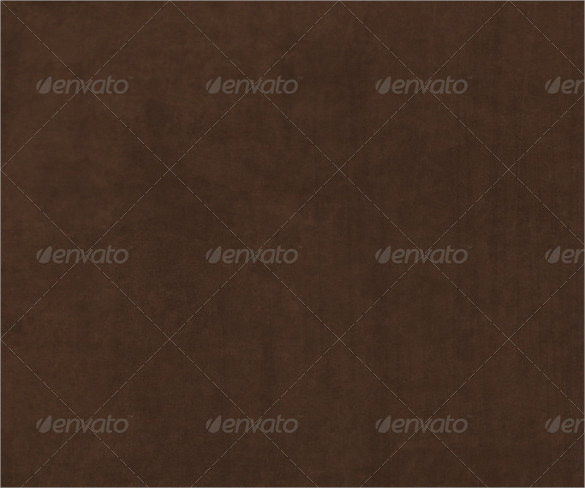 Dark Grunge Texture Download
Amazing 10 Grunge Texture Set Download
Charcoal Hand Drawn Grunge Texture
15 High Res Grunge Texture Download
15 Seamless Grunge Texture Download
Free Subtle Vector Grunge Texture Pack Download
Haze Heavy Grunge Texture Download
20 Grunge Texture Set Free Download
25 Retro Vector Grunge Texture
25 Black & White Grunge Texture set Download
10 Grunge Texture Set Download
Original Subtle Grunge Texture Download
Large Grunge Texture Download
Large Blue Grunge Texture Download
Great Grunge Texture Design Download
Abstract Grunge Texture Download
Red Colour Grunge Splashes Wall Texture
10 Dirty Grunge Texture Pack Download
Grunge Texture Illustrator Download
Light Green Color Grunge Texture Download
Stunning Grunge Texture Download
Multicolored Abstract Grunge Texture Download
Blue Tone Grunge Texture Download
Simple Grunge Free Textures Download
Amazing Blue Green Grunge Texture Download
> Grunge Plain Texture Templates
For all those people who love the grunge music buy only prefer the style to be incorporated in the templates without any complexities, this category is the right one for you. These contain the oldest style or the most typical grunge texture templates which are simple to the core.
> Grunge Metallic Texture Templates
All those grunge lovers who love the metallic rock fusion with grunge too much would love this category. These templates contain the perfect fusion of metallic rock texture as well as some metallic textures that are combined with grunge inspirations to give the best templates to you.
> Grunge Soft Texture Templates
This category is not used much but it exists in much quantity and represents the lows of the grunge music versions.
> Grunge Abstract Texture Templates
Since the digital world cannot leave any category without giving its trendy touch to it. Hence designers have given their own pattern style to the already grunge inspired patterns that there are.
> Grunge Mixed Texture Templates
Grunge mixed texture templates consists of very little grunge matter in them but more of other styles inspired with them too. These templates are generic and hence get used by many other people too, besides the grunge lovers out there.You can also see Chalkboard Texture
> Celtic Grunge Texture Templates
This category goes out to the Celts and is inspired by the Celts too. These types of grunge templates represent the typical grunge historical textures that exist from times back then.
> Grunge Artists Template Textures
Many of the famous grunge artist names include their bands incorporated together. These include Alice In Chains, Green River, Gruntruck, Hammerbox, Love Battery, Mad Season, Melvins, The Gits and many others as well. Now these templates obviously don't have the artists or the bands images on them but they contain the style infused by them and inspired closely by them. These templates clearly reflect these grunge bands and are very widely known by all grunge lovers. They are also the most sought of category of grunge template textures over the web.
> Grunge Paper Texture Templates
While paper textures remain very famous and widely used throughout hence a different category has evolved along with grunge too. These types of templates are used by those generic template users too. The uses of these grunge templates include most modern as well as inspiring festivals and events of music. These templates can be used by all grunge lovers to use in their everyday life to keep up the feeling going. These paper texture templates are fairly available with the least amount of time needed to use them. They are also not too much specific hence can be used for generic presentations too. These templates can be used over in places where there is less familiarity of the music type.
In Order to Create Your Own Personalized Grunge Templates, here's a 'How to Create' Guideline for You.
You can take up any already partly made template and add your own style to it in order to have your personalized template. Later, you can even upload it to sites with your copyrights to have your name and style distributed everywhere.
One can use photo mechanisms to do the template editing. These mechanisms include Phixr, Pixlr and Adobe Photoshop etc.
Going for the professional look, you can use Adobe Photoshop for a rough grunge effect. The first step involves duplicating the layer at first by adding a new layer and then copying the layer over it by clicking Ctrl + J or Copy option.
Secondly you need to add some extra space for your work, hence go for a bigger canvas size by stretching it to the maximum options through pixels. While you are done with this, the next step involves adding a new blank layer between the two existing layers. This can be done by selecting the new layer option from the panel.
In the next step you need to fill the layer with white color. Now go to the first layer in order to start making the rough effects on it.
Use any of the brushes with the eraser tool and make your sides rough on that layer.
Next you need to duplicate this layer. After you are done with this step, it is important that you turn off the first layer.
In the end you can use drop shadow or inner glow to make it look more worn out f you want.
> Tips
For a whole variety of brushes(Metal Photoshop Brushes), go to the upper right corner and open the large list to open all the selections for the brush.
While adding a rough look to your grunge texture, you can make use of the eraser tool multiple times. This will give you an elevated defined effect.
> Dos and Don'ts
Do make use of the 100 rough round bristle brush since it gives the best effect there is for the rough look.
Do turn off the first layer by pressing the visibility eye in the left corner of the image.