Freelancing is a job that covers a wide scope of job; it can be online, professional or contractual job that a multi skilled person can apply in a flexible time. To have a documented services and jobs that has been given to a client, a Freelancer Invoice Template can help a person to compute the appropriate amount of payment that he or she deserves after all the hard day's work. This is good to show in the format of Word or Excel program for precise summary of computation. You may also see invoice samples.
Freelance Invoice Template
Freelance Invoice Template Word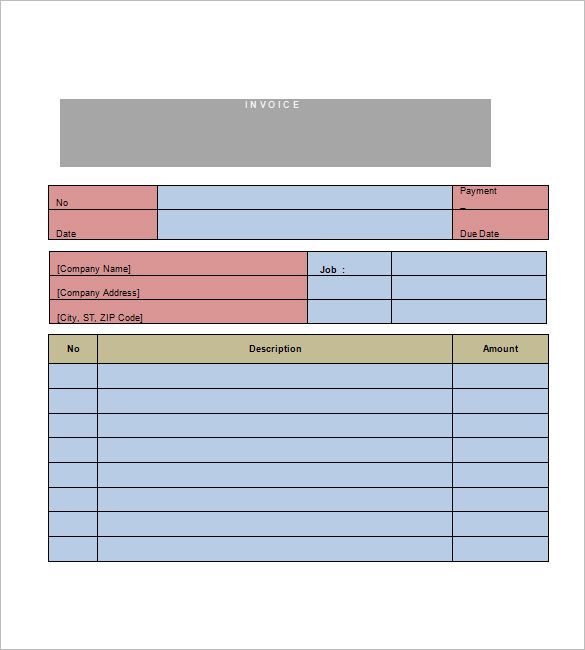 The freelance invoice template is a colorful invoice template that can be used by any freelance company. It stores the details of the freelance company, the customer company and the job.
Freelance Writer Invoice Template
invoice-template.com | The freelance writer invoice template is a descriptive invoice template that stores the invoice id, information on the company and the freelance writer, the job description and the total amount.
Freelance Design Invoice Downloadable File
The freelance design invoice template is a simple invoice template that stores all the important information that are required in the invoice before it is given to the customer after payment.
Sample of Freelance Invoice Template in XLS Doc
The freelance invoice sample template is a simple and colorful invoice template that provides ample space to store the information on the company, the customer, the job description and the total amount.
Freelance Invoice Template PDF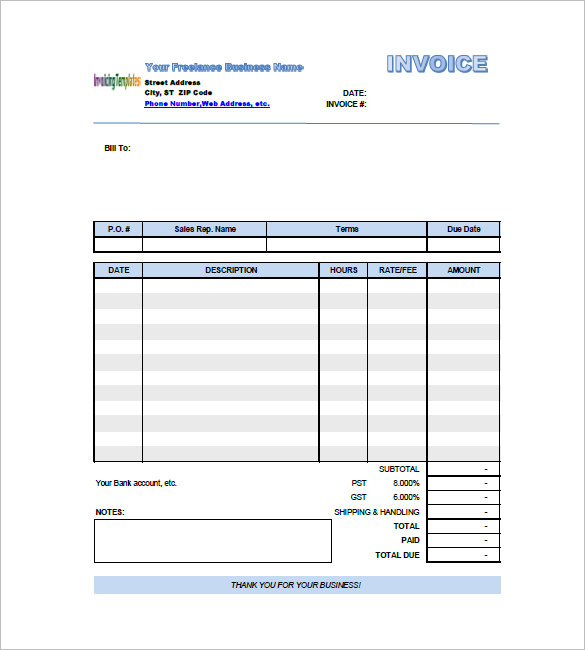 The freelance invoice template in PDF is a normal invoice template that follows a generic structure that is standardized. It also contains a notes section and stores the important details.
Self-Employed Invoice Template Free
The self employed invoice template is a very simple looking invoice template which contains only the important details that are required to be present in the invoice before it is given to the customer.
Freelance Invoice Template Free Download
Printable Freelance Invoice Template
goingfreelance.com
For you to have structured framework of the sample you need to have your own invoice template, you can download the templates online, then you can arrange your name and designation according to the space that is provided in the template. If you have any DMCA issues on this post, please contact us!