Sending out invitations for conferences and seminars is a tedious and time-consuming job especially when you are unsure of the contents to be included. You can choose from Seminar Invitation Templates that have the correct content and the perfect format that will bring out the best in a corporate invitation. You may also see invitation designs.
Investment Seminar Invitation Template
Financial Seminar Invitation Template
Business Seminar Invitation Template
Since PDF, PSD and word formats are supported, sending invites becomes convenient and easy. You can also see Retirement Invitation Templates here. Make sure that you can get samples before you finalize the design, which is highly customized to suit your needs and Seminar theme and Education Invitation Templates. Logos and images can be incorporated easily in this Seminar Invitation Template that is made-to-order and matches international standards prevalent.
Seminar Invitation Card Template
Free Seminar Invitation Template
Seminar Invitation for Pink Church
Super Businessman Professional Seminar Training Invitation
Marriage Seminar Invitation for Every one
Invitation for a Financial Seminar for a Financial
Space Planning Seminar Invitation Card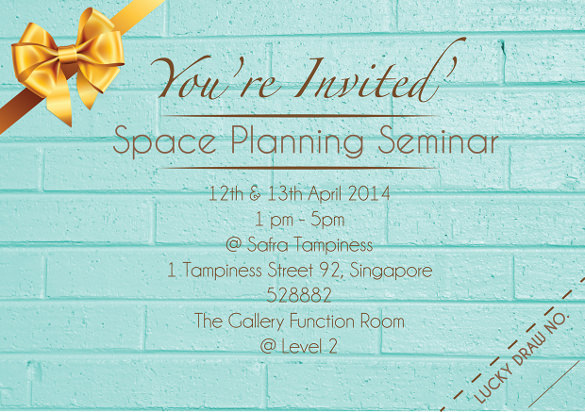 Email Seminar Invitation for ASI Cloud
Blue MetLife Seminar Invitation
IP Solutions Seminar Email Invitation
Seminar Event Invitation Dunn Solutions Group
Alternate Board Seminar Invitation Materials