Textures
Stone Texture – 25+ Free PSD, AI, Vector EPS Format Download
Stone textures are all the rage these days and it isn't for nothing. These textures have a way of going with anything, anywhere. No matter where you want to use them, these textures will fit right in and look wonderful. The potential designs and the changes you can make to them are endless. Stand apart from other generic designs and get that raw, professional look. Add your own touch and make it personal by changing the shades, filters, or use Photoshop to blend other elements.
Sea Stones Seamless Texture
Wall Of Rough Stone Texture
Stone Pebble Walkway Texture
Dark Stone Texture Download
Stone Texture Pack Download
Vintage Stone Texture
Granite Stone Texture Download
Swamp Stone Texture Download
Light Red Stone Texture Download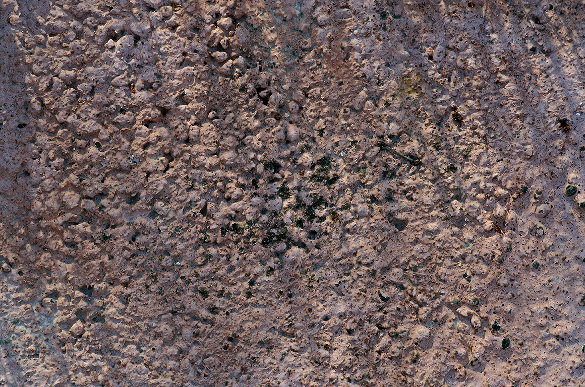 Unique Stone Texture
Old Street Stone Texture Download
Stone Wall Texture Download
Conglomerate Stone Texture
Natural Stone Wall Texture
Stone Wall Tileable Texture
Marble Stone Texture
5 Stone Textures Download
Concrete Stone Wall Texture
Different Stone Texture Download
Rough Stone Texture Download
Stone Handpainted Texture
Solid Stone Texture Download
Set of Stone Wall Texture
Collection of Stone Texture
>

Customize and get the best look possible.

Use your imagination and the possibilities are pretty much endless. Think a moss covered wall of rocks. Or the bottom of a clear stream, jagged stone formations that look natural. The natural element is key and it stands out and gets noticed. Make them look neat and clean, crisp and sharp or just go with a basic smooth rock surface. Classic. You can create patterns by changing the shades of a few select stones and end up with something completely beautiful and unique. Merge the main elements of two or more stone patterns create an entirely new texture.
>

Unleash your creative genius- Make your own unique stone texture

The idea is to stand apart from the generic designs and create something completely unique and stand-alone. This will give you an edge and that is what you can easily achieve by using these stone textures. From color shading, pixels, resolution, depth of vision to center-focus, Tilt-shift and filters you can truly unleash your creativity and create a truly inspiring design. Photoshop and other editors will come in handy as well while experimenting and brainstorming. There are tons of other software and tools that you can use such as adobe illustrator.
>

Optimize other features to get the right design- Find the perfect combination.

Whichever stone texture you choose to build your design upon, the design looks and works best when every other element compliments the texture and vice-versa. Finding the perfect combination will help you get that coveted signature look that propels any platform into fame. Users and viewers tend to come back to a sturdy and elegant design and also remember the website or any other platform that sticks out. Attention plus an effective design is the key. You can get maximum efficiency of design by:
Compliment the background texture by using similar themes.
Use similar or close range shades.
Avoid generic combinations.
>

Tailor the texture to fit your platform.

Depending on your designing for (websites, themes, blogs, apps etc) you can alter and make changes so that all the pieces fit. For example if you're designing a business website you might wan tot go for something more basic or simple without too many design variations (granite, slab, mountain side textures etc); this reflects simplicity and professionalism. If you're designing an entertainment blog, brighter colors and a sophisticated stone texture might be effective (moss covered rocks, patterned pebbles, smooth stone surface etc). Not every texture will work for every website or platform, so choose diligently to get to the perfect design.
>

Designers who will benefit from these stone textures:

These textures allow for a diverse base of designers and developers. Most textures are pretty narrow in scope when it comes to usability. Not every field, platform and designer will find the texture appropriate; however, these stone textures are pretty diverse in nature to cater to most platforms, designers and developers. Typically used by
Graphic designers who design websites, blogs etc.
Template creating websites that make templates for wordpress, blogger, and online stores etc.
Educational institutions, entertainment websites, book websites etc
Card and pamphlets printing companies.
Artists that require a background texture for their work etc.
>

Why you want to use stone template over other templates.

Apart from the ever lasting class and simplicity, a stone texture ensures that you get nothing wrong. Thanks to the wide range of different styles, designs and customizations, these templates can be used in all sorts of websites, blogs, apps, and designs. Plus they can be used to enhance and edit in software such as Adobe Photoshop, Photo Editor etc. Anything nature related is instinctively liked by most people; we are hard-wired to do so. A stone texture will be more effective in interesting a user then a bland single color or materialistic texture. The best websites, blogs and other such platforms use textures with natural elements, and here is the reason. People simply like nature.
>

The dos and don'ts when it comes to Stone textures:

You want to be careful when designing the rest of the platform after choosing a stone texture. Using huge drop-downs and/or large menus that block the texture from being seen would defeat the purpose of said texture. As pointed out earlier, it is important that the rest of the elements compliment the texture. So perhaps using orange fonts to a classic stone texture might not exactly look appealing. For best results:
Use fonts and color schemes that are not in stark contrast with the texture.
Using a single stone texture is more professional then using multiple textures for different pages.